Fall Avocados 2018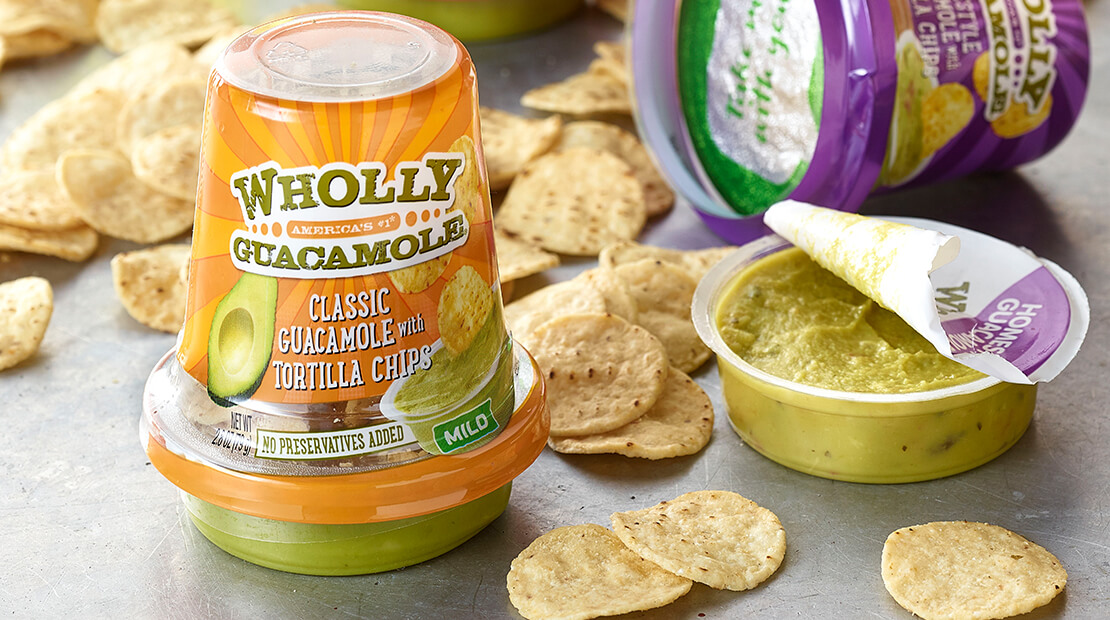 The Packer
Orange, Calif.-based MegaMex Foods, which markets the Wholly Guacamole brand, has introduced a line of Snack Cups that feature its signature guacamole made from hand-scooped hass avocados, said Diana Pusiri, senior brand manager.
The gluten-free, 2.8-ounce Snack Cups come in three flavors — Classic (mild), Spicy (hot) and Homestyle — and feature only high-quality ingredients with no preservatives or artificial flavors added, she said.
Suggested retail price is $1.99-2.79.
The company also conducted a multi-city Guaclandia Tour, "an experiential sampling event," she said.
The one-of-a-kind mobile exhibit features a "photo-ready Instagram-able bus that will bring the nation's love for avocado to life through interactive activities, engaging photo ops and unlimited samples of America's No. 1 refrigerated guacamole," according to a news release.
"It's pretty much a sampling event, but with a bigger experience for consumers," Pusiri said.
Guaclandia visited San Francisco, Los Angeles and Seattle and Chicago, with the tour extended to include an extra stop in Texas, Pusiri said.