Why Austin, Minnesota Is Affectionately Called SPAMTOWN USA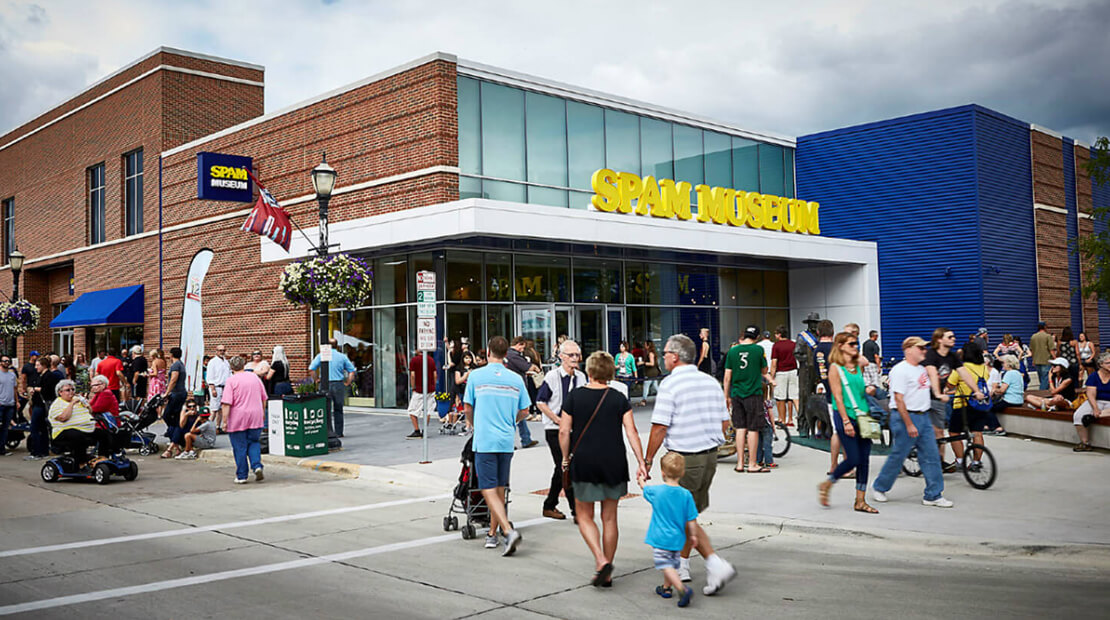 Tasting Table
SPAM is an important part of American culture and one of its culinary exports to the world (SPAM is found in several Korean dishes like Army Stew).
First sold in 1937, SPAM came at a time when Americans were looking for low-cost meat products, according to maker Hormel Foods. The dish grew in popularity during World War II because of its long shelf live and transportability, which is also how SPAM came to Korea while American military members fought during the Korean War. Made in 15 varieties, SPAM comes in flavors such as Teriyaki and Jalapeño. Per the company, classic SPAM contains six ingredients: pork with ham meat added, salt, water, potato starch, sugar, and sodium nitrite.
In addition to making SPAM, Hormel Foods is well-known for its other meat products, including deli meats, bacon, and canned chili. It also produces food under other names, such as Dinty Moore, Lloyd's, Applegate, Skippy, and Valley Fresh. With so many products to produce, Hormel Foods employs around 20,000 people around the world, but it's Hormel's hometown of Austin, Minnesota that embraces the company's legacy and its iconic SPAM.
Hamming it up in Minnesota
Nicknamed SPAMTOWN USA, residents of Austin, Minnesota are frequently reminded of their city's long history with Hormel Foods: from the SPAM Museum to restaurants with SPAM sandwiches. And it's a connection they have fun with. Hormel Foods was founded in Austin in 1891 by George A. Hormel, and Austin now boasts the Jay C. Hormel Nature Center, Hormel Historic Home, and The Hormel Institute, per Life in Minnesota.