Dan's Prize Celebrates 25 Years of Operations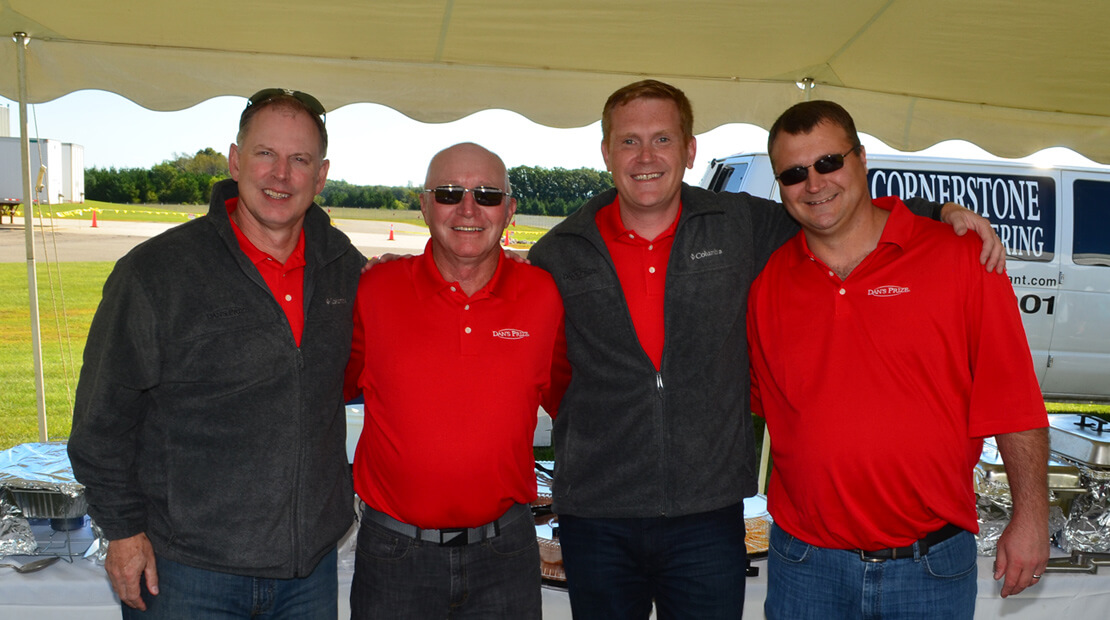 Long Prairie, Minn.
Celebration marked by employee event, donations to hunger-relief organizations in local communities
Dan's Prize Inc. of Browerville and Long Prairie, Minn., celebrated 25 years of operations on Sunday, Sept. 11. Dan's Prize provides high-quality oven-roasted meat to the deli and foodservice industry using state-of-the art technology, product development and production expertise.
Dan's Prize was founded in Long Prairie in 1986 by Dan Hitchcock, Ed Johnson, Vern Noland, Jim Smith and Bob Uhlenkamp, and today has more than 300 employees working at its two locations. Known for beef, Dan's Prize has expanded its portfolio to more than 500 products, which includes high-quality sliced and whole muscle products from beef to pastrami to ham, turkey and more.
"We are excited to celebrate this exciting momentous event in the history of Dan's Prize," said Mark E. Morey, president and chief executive officer at Dan's Prize. "Our employees are to be commended for their hard work and willingness to make 'every case count,' which has contributed to the long-term success and growth of the business."
In celebration of its anniversary, Dan's Prize hosted an event for employees and their families at its Long Prairie location. During the event, Dan's Prize presented the Browerville Area Food Shelf and Long Prairie Emergency Food Shelf with checks for $2,500 each.
"We are honored to assist these organizations that help feed those in need in the communities where we operate," said Vern J. Noland, vice president of operations at Dan's Prize. "We hope these donations will help them to continue the great work they are doing to help end hunger in our communities."