Fareway and Hormel Foods Partner to Donate SKIPPY® Peanut Butter, Providing For Families In Need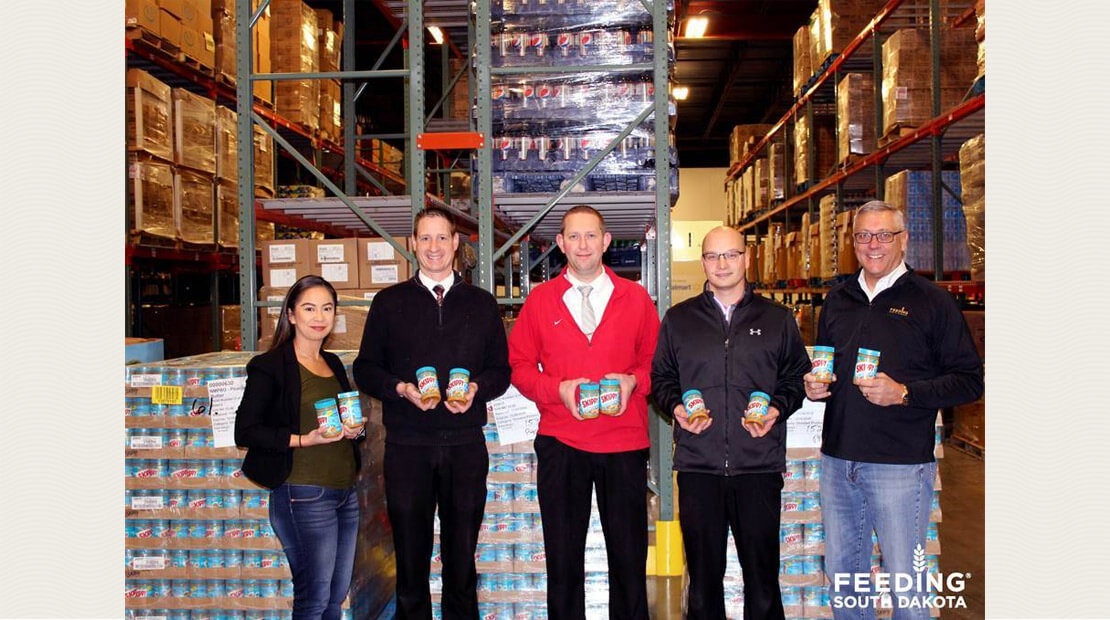 Sioux Falls, S.D.
Fareway Stores, Inc. recently partnered with the makers of
SKIPPY® peanut butter
to donate more than 5,500 pounds of peanut butter to those in need this holiday season.
The hunger program, created in 2018 by Hormel Foods, is part of a philanthropic effort that focuses on hunger and education. From October 28, 2018, through April 28, 2019, Fareway stores participated in the campaign, earning peanut butter to donate to a hunger partner of choice.
"We are proud to join Hormel Foods in providing a donation of more than 5,500 jars of SKIPPY® peanut butter to Feeding South Dakota," said Fareway President and CEO Reynolds W. Cramer. "This equates to nearly 90,000 peanut butter sandwiches1, a protein-rich option for families in need."
"Protein is a much-needed item for households, and peanut butter is a terrific protein option," said Doug Johnston, senior customer executive at Hormel Foods. "We want to thank Fareway for joining this effort and thank the local food banks for serving their communities. Hormel Foods and the SKIPPY® brand are proud to give back to the communities Fareway serves."
"Feeding South Dakota is so grateful for the partnership in Hormel Foods and Fareway Stores. Peanut butter is such a high-demand item in our food pantries, we are so glad to be able to offer this donation to our guests," said Jennifer Stensaas, Communications Coordinator, Feeding South Dakota.
[1] Source: National Peanut Board