HERDEZ® Guacamole Salsa Honored with CPG Award for Innovation and Creativity by the Grocery Manufacturers Association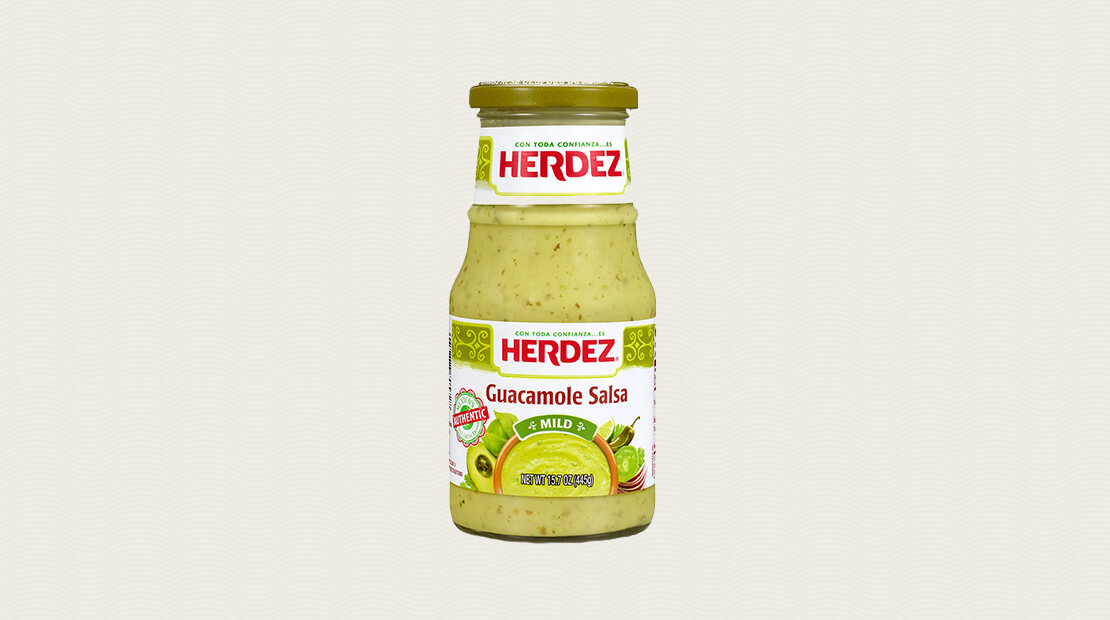 Orange, Calif.
The maker of the HERDEZ® brand, Mexico's No. 1 selling salsa, was recognized with the CPG Award for Innovation and Creativity for its HERDEZ® Guacamole Salsa by the Grocery Manufacturers Association (GMA).
The award, presented at the GMA Leadership Forum held last month at The Broadmoor in Colorado Springs, Colo., is selected each year by the GMA Advisory Council in recognition for organizations' creativity and willingness to take risks, resulting in in measurable results and significant impact on the industry.
"We are on a mission to bring the spirit of Mexico to every table," said Ryan Michaelis, president of MegaMex Foods. "By combining the creamy texture of real avocado and the spicy kick of authentic salsa verde, we've created a delicious, innovative product as unique as Mexico. You'll want to use it on everything – as a dip, topping, cooking ingredient and more!"
"GMA member companies are continuously seeking to innovate, and MegaMex Foods is a leader in finding new ways to create new products for their consumers," said Greg Smith, global Lead Partner at KPMG LLP and chairman of the GMA Advisory Council. "We congratulate MegaMex Foods and the company is a deserving winner of the GMA CPG Award for Innovation and Creativity."
HERDEZ® Guacamole Salsa was developed by MegaMex Foods, LLC, a joint venture between Hormel Foods and Herdez del Fuerte, S.A. de C.V. The salsa combines the tastes of tomatillo, avocado, onion, jalapeno and cilantro, resulting in a rich and creamy, smooth and tangy flavor.
"Guacamole salsa is our superstar in the HERDEZ® portfolio," says Diana DeLoza, a senior brand manager for MegaMex Foods. "Consumers are telling us they can't live without it."
For more information about MegaMex Foods, visit www.megamexfoods.com. For more information about HERDEZ® products, including recipes, nutritional information and where to buy, visit www.herdeztraditions.com or follow the brand on social media at www.facebook.com/herdeztraditions, www.twitter.com/herdezbrand and www.instagram.com/herdeztraditions.
ABOUT MEGAMEX FOODS
The Vision of MegaMex Foods is to "bring the spirit of Mexico to every table" using the "Together*Juntos" theme. MegaMex Foods offers brands and products that range from authentic to mainstream. It is a leading full-line provider of Mexican foods in the retail, foodservice and convenience store channels with brands like HERDEZ® products, WHOLLY® dips, CHI-CHI'S® products and LA VICTORIA® products.