Hormel Foods And Shaw's Supermarkets And Star Market Donate SKIPPY® Peanut Butter To Thousands In Greater Boston Area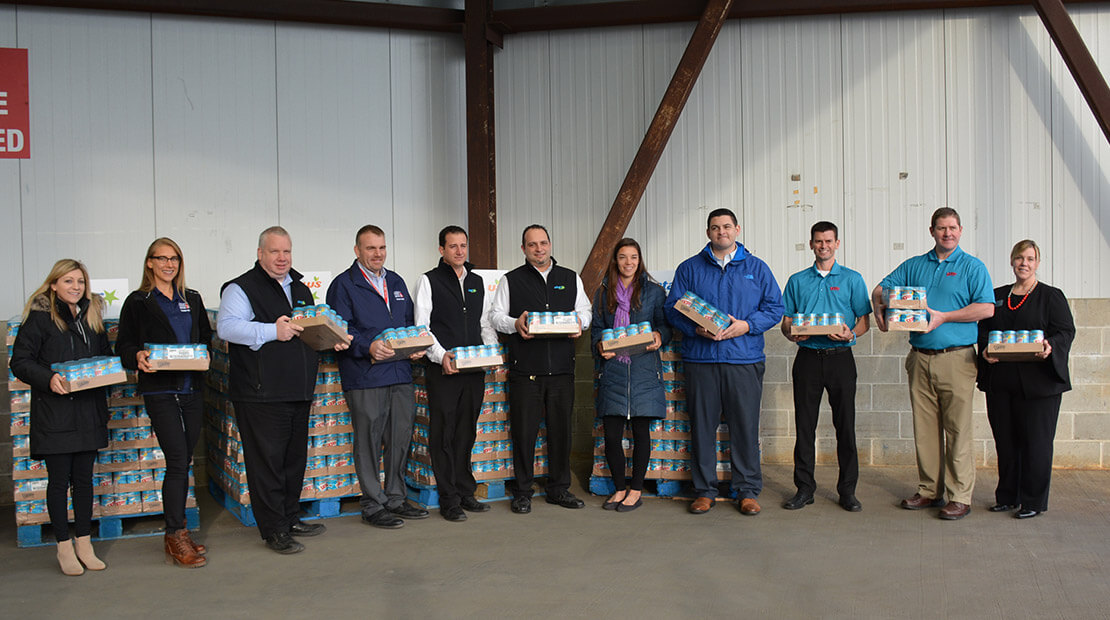 Boston, Mass.
Hormel Foods Corporation and Shaw's and Star Market donated more than 23,000 units of SKIPPY® peanut butter Thursday to The Greater Boston Food Bank to support its vision to create a hunger-free Eastern Massachusetts within its 190 cities and towns.
The donation was part of the hunger program created by the makers of SKIPPY® peanut butter in 2018. The program involves a partnership between Hormel Foods and grocery retailers across the country and is part of the company's philanthropic efforts that focus on hunger and education.
The peanut butter – enough to make more than 380,000 peanut butter sandwiches, arrived at the food bank on Thursday.
"Hormel Foods is proud to partner with Shaw's and Star Market to support hunger-relief efforts in the communities served by its stores," said Aly Sill, brand manager at Hormel Foods. "The SKIPPY® hunger program highlights our long-standing relationship with Shaw's and Star Market, and we are honored to work together to contribute to those in need."
"At Shaw's and Star Market we are committed to helping in the fight against hunger in Massachusetts," said Michelle Larson, Shaw's and Star Market President. "We are proud to partner with our friends at Hormel for the SKIPPY® hunger program. This program is a great example of how we can all come together to help The Greater Boston Food Bank during the holiday season."
*Using the National Peanut Board's estimation/calculation of 1 oz. of peanut butter = 1 peanut butter sandwich