Ham for the Holidays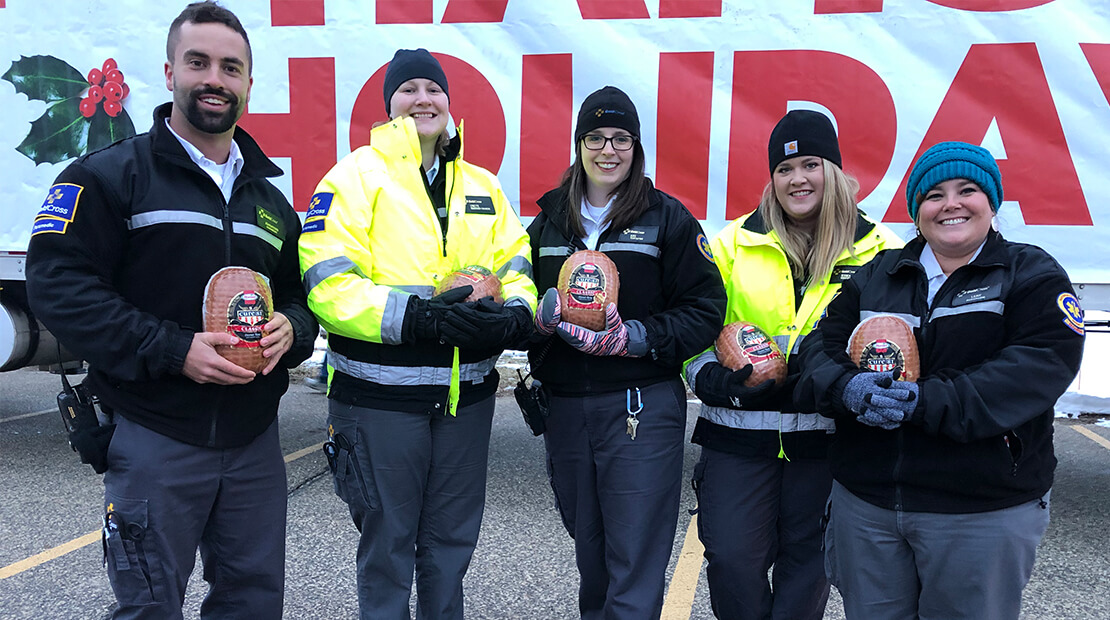 KAAL
The giving, this holiday season, is far from over. Hy-Vee and Hormel Foods have teamed up with local first responders, to bring a different kind of holiday treat to people in Rochester.
On Wednesday, 400-holiday hams were given to people in need. It was easy to hear the excitement grow as dozens of people pulled up their cars to grab a ham, and say 'Merry Christmas.'
"It's called Hams for the Holidays. It's that time of year where you're trying to go the extra mile for someone that may need a little bit of a lift. Giving a ham to a family and knowing that you're going to help them have a meal for a few days; it is really a big deal to us," said Josh Fisher who is the Communications Manager for Hy-Vee.
One woman who came to the giveaway said, "I came out to feed my grandbabies and my family." Another said, "It's going to be used for Christmas." Several people said they're just excited to share the ham with others who need it.
"To be able to hand out these hams to people who need them this holiday season, it's really special. It's really an honor to be a part of it. We're glad that Hy-Vee reached out," said Rochester Fire Department Captain, Holly Mulholland.
"We have 20 stops and 19 different cities over eight states. It will be a total of about 5300 hams, very close to that number, that we're going to hand out, or "ham out" if you prefer," Fisher explained with a laugh. "You see someone who's smiling and know they've got a ham and a meal that's coming up here for the holidays."