Hormel Foods Announces Record Year of Giving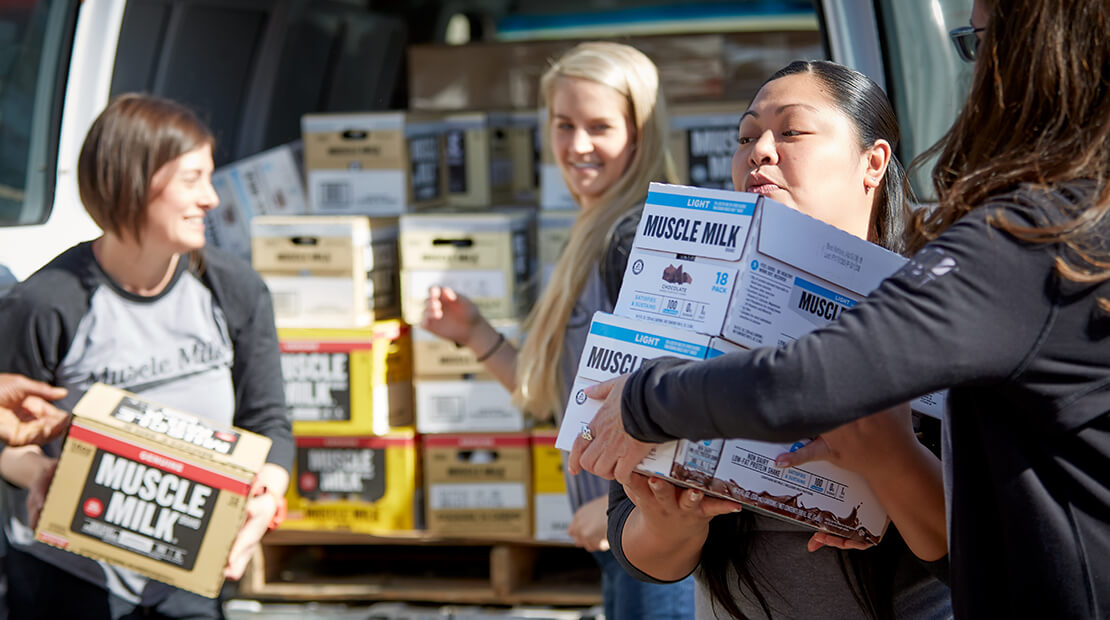 Austin, Minn.
Hormel Foods donated $15 million in cash and product donations in 2018
Hormel Foods Corporation (NYSE: HRL) today announced the company donated more than $15 million in cash and product donations in 2018 — a company record.
"At Hormel Foods, our team members around the world are inspired to make a difference in the lives of others," said Jim Snee, chairman of the board, president and chief executive officer of Hormel Foods. "I'm extremely proud that we had a record year of giving. The tremendous impact we have made in fighting food insecurity around the world and supporting education and our local communities is incredibly gratifying for all our team members."
Examples of the company's donations in 2018 include:
The company donated a total of $7.2 million (or approximately 5.7 million meals*) in cash and product donations to help with hunger-relief efforts.
The company donated a total of $340,000 through its Community Donations Program. Through this program, its locations across the country select organizations within their community to support. For example, the company's Algona (Iowa) Plant donated $10,000 to the Food Bank of Iowa and the company's Atlanta Plant (Tucker, Ga.) donated $10,000 to Hosea Feed the Hungry and Homeless.
Each year the company donates turkeys and hams to several organizations to provide special holiday meals to those in need.
Hormel Foods continues to help those impacted by natural disasters and partners with Convoy of Hope for its Disaster-Response Program. In 2018, the company helped stock Convoy of Hope's warehouse with protein-rich products for use in disaster situations, such as Hurricane Michael and the wildfires in California.
To help address childhood malnutrition in Guatemala, Hormel Foods donated 2.5 million cans of SPAMMY®, a shelf-stable poultry product the company developed that is fortified with vitamins and minerals.
The company donated more than $967,000 in education donations, which includes cash donations made through its Matching Gifts Program.
Hormel Foods provided a monetary donation and matched employee donations to help fund the building of a recreation center in Austin, Minn., (home of the company's Corporate Office and Austin Plant), and its Dold Foods (Wichita, Kan.) plant also contributed funds to help expand the Kansas Food Bank.
"Thank you to all of our team members and to our partner organizations who work tirelessly to help us help others," Snee said. "We look forward to working together in 2019 to continue to make a difference in the lives of others."
For more information about the company's giving, please visit https://www.hormelfoods.com/.
*Using the estimation of $1 donated = 10 meals and 1.2 pounds donated = 1 meal.