Hormel Foods Expands Our Food Journey™ with Launch of New Podcast Series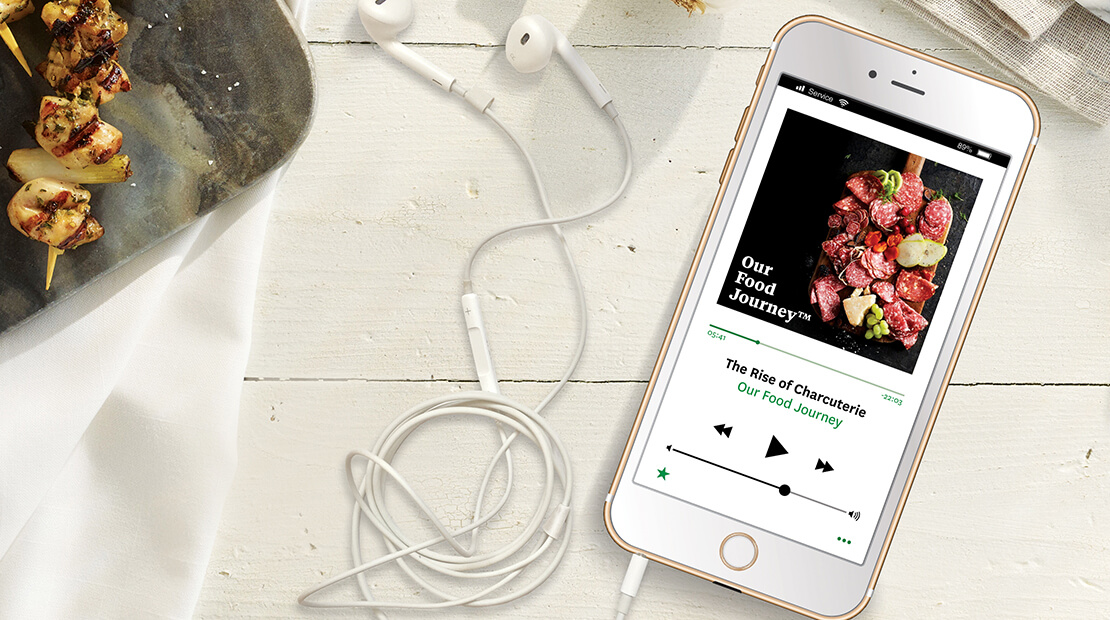 Austin, Minn.
Our Food Journey™ Features Conversations with Today's Trendsetters in the World of Food
Hormel Foods Corporation (NYSE: HRL), a leading global branded food company, has launched a new podcast series called Our Food Journey™. The podcast series is part of the company's larger Our Food Journey™ social responsibility efforts inspired by the food the company makes and the difference it makes in the world. The podcast features discussions with renowned master chefs, food entrepreneurs, food scientists and Hormel Foods employees.
"The speed of change and innovation in today's food industry is unprecedented," said Wendy Watkins, vice president of corporate communications at Hormel Foods. "The Our Food Journey™ podcast is a place for thoughtful and in-depth conversations about the opportunities and challenges we're currently facing, with people who are making a difference in how we create and think about food. Everyone – Midwestern farmers, food entrepreneurs, master chefs, parents preparing dinner for their families – is a player in an interconnected food system, and each one deserves a place at the table."
Watkins said "inspiring employees to create an impact felt around the world" is tied to the company's mission. "In our day-to-day work with Our Food Journey™, we have so many intriguing conversations about food with the most fascinating people. We often found ourselves wishing we could share that experience with everyone. So, we decided to do that."
The first season of the Our Food Journey™ podcast is available on iTunes, SoundCloud and Google Play Music, and has launched with 10 episodes. The series is hosted by esteemed American journalist and author Ethan Watters and Certified Master Chef Ron DeSantis. Their guests include an exceptional lineup of food industry trendsetters, including:
Chef Kenneth Temple
Food Network "Chopped" champion, cookbook author and private chef
Wilson Tang
New York City native and well-known restaurateur
Tanya Rodriguez, Ph.D., MSW
Senior cultural anthropologist at Hormel Foods
Certified Master Chef Ron DeSantis
Principal adviser for CulinaryNXT
Chef Tony Finnestad
Hormel Foods corporate chef, Foodservice division
Chef Christina Machamer
Winner "Hell's Kitchen" on FOX, private chef and sommelier
Evan Inada
Customer marketing manager at Columbus Craft Meats
Certified Master Chef Adam Busby
General manager at The Culinary Institute of America, Greystone
Francisco Parada-Rabell
Director of beverage innovation at CytoSport, Inc.
Chef Dominic Orsini
Winery Chef
"People are so passionate about every aspect of the food we eat," Watters said. "We wanted to open those discussions up and really dig into the knowledge our experts bring to the table, literally."
"As a chef, being able to sit across the table and talk to other chefs, anthropologists and food entrepreneurs was an incredible experience," DeSantis said. "Hormel Foods is doing some remarkable work in the food and culinary world, and I really think people will hear about topics and stories they may not always think about when they sit down to eat a meal."