Hormel Foods Launches Asian-Inspired HOUSE OF TSANG® Mix'n Dip Sauces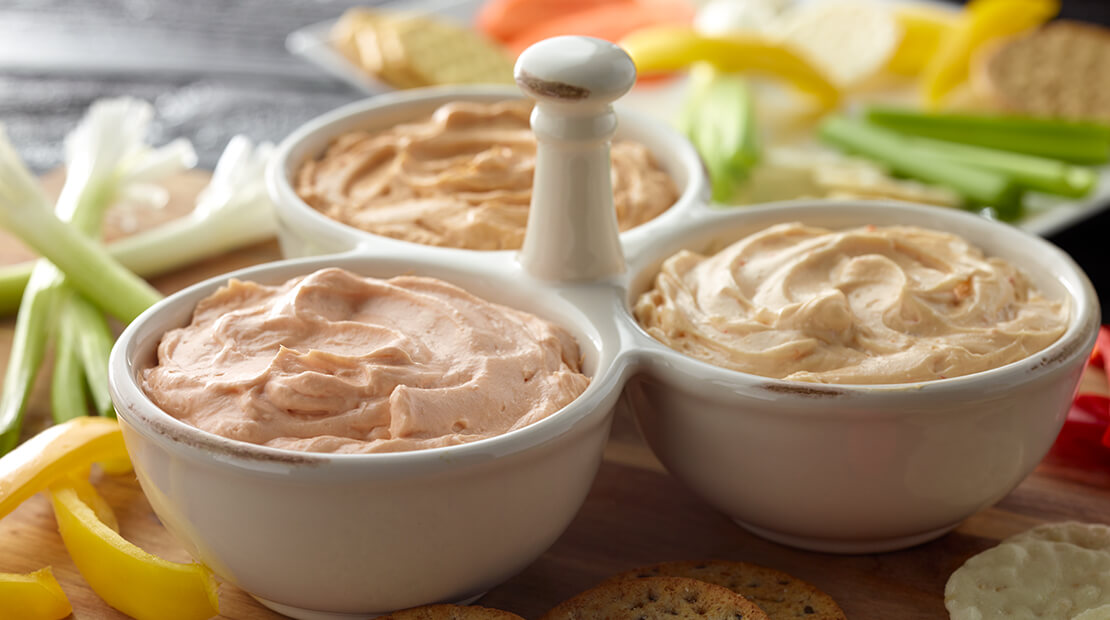 Austin, Minn.
Just in time for the holidays, the makers of House of Tsang® Asian sauces and oils announced today the launch of a new line of Asian Mix'n Dip sauces.
Available in three distinct flavors — Thai Style Peanut, Sweet Chili and Sweet & Sour — the House of Tsang® Asian Mix'n Dip sauces are designed to simply mix with cream cheese, sour cream or Greek-style yogurt to create a delicious, convenient and versatile Asian-inspired dip.
"The House of Tsang® brand has been bringing simple, easy-to-use and tasty Asian sauces to consumers for more than 25 years," said Corrine Hjelmen, brand manager at Hormel Foods. "Our new Asian Mix'n Dip sauces provide yet another way for consumers to enjoy their favorite Asian-inspired flavors as a simple, versatile snack dip."
The dips are the newest line of products to join the House of Tsang® product portfolio, which includes a variety of stir-fry sauces, dipping sauces and cooking oils, designed to make preparing Asian foods at home easy and delicious.
To prepare the dips, simply mix the 4-ounce package with one cup (8 oz.) of softened cream cheese, sour cream or plain Greek yogurt, and enjoy.
Found in the Asian sauce aisle, House of Tsang® Asian Mix'n Dips (MSRP $1.69-1.99) are available in select Wal-Mart stores nationwide.
For more information on House of Tsang®products, including recipes, nutritional information and where to buy, visit www.houseoftsang.com or follow the brand on Facebook and Pinterest.