Hormel Foods Reports Third Quarter Results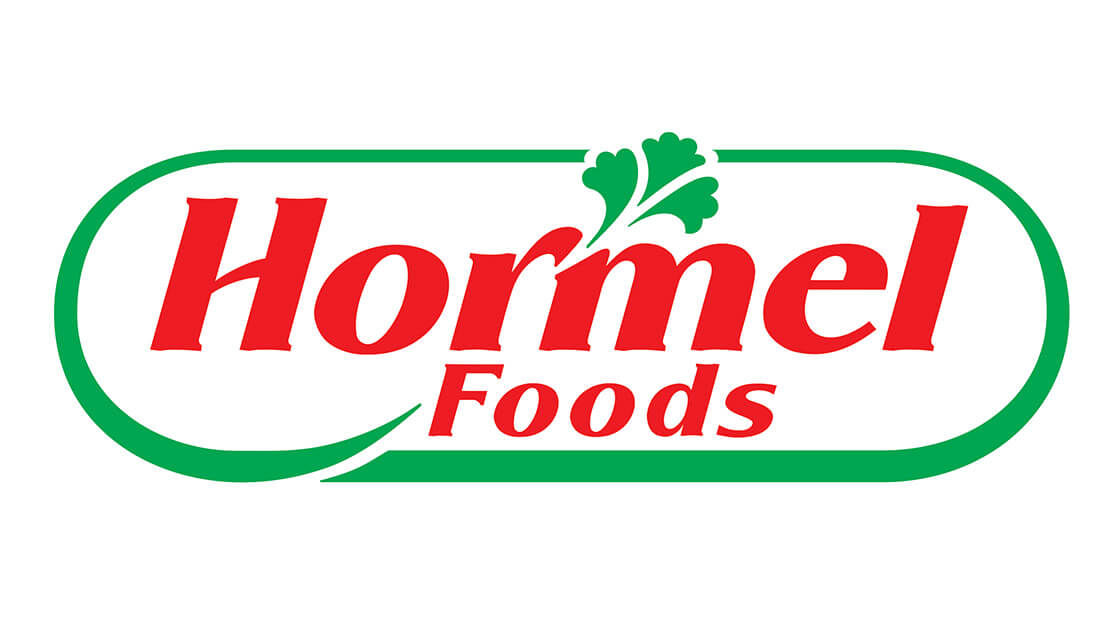 Austin, Minn.
Hormel Foods Corporation (NYSE: HRL) today reported its performance for the fiscal 2008 third quarter.
HIGHLIGHTS
• Diluted EPS of $.38, down 7 percent from $.41 per share in 2007
• Dollar sales of $1.68 billion increased 10 percent from 2007
• Volume up 7 percent compared to last year
• Operating profit down 2 percent from 2007
• Grocery Products operating profit up 11 percent; volume up 10 percent; dollar sales up 10 percent
• Refrigerated Foods operating profit down 1 percent; volume up 4 percent (flat excluding acquisitions); dollar sales up 8 percent (up 4 percent excluding acquisitions)
• Jennie-O Turkey Store operating profit down 61 percent; volume up 7 percent; dollar sales up 11 percent
• Specialty Foods operating profit up 20 percent; volume up 10 percent; dollar sales up 14 percent
• All Other operating profit up 19 percent; volume up 24 percent; dollar sales up 33 percent.
The company reported fiscal 2008 third quarter net earnings of $51.9 million, down 9 percent from earnings of $57.4 million a year earlier. Diluted earnings per share for the quarter were $.38 this year compared to $.41 per share last year. Sales totaled $1.68 billion, up from $1.52 billion in fiscal 2007. For the nine months ended July 27, 2008, net earnings were $217.7 million, or $1.58 per diluted share (up 10 percent), compared to $200.7 million a year ago or $1.44 per diluted share. Sales totaled $4.9 billion, up 8 percent, from $4.5 billion in the same period last year.
COMMENTARY
"We continue to generate strong top-line growth in both dollar sales and volume across all five of our operating segments," said Jeffrey M. Ettinger, chairman of the board, president and chief executive officer. "As we previously announced, the higher feed input and fuel costs at our Jennie-O Turkey Store segment pressured profitability and contributed to the year over year decline in the company's third quarter results. Relatively flat results in our Refrigerated Foods segment and a decline in investment income also presented unanticipated challenges during the quarter. In our Refrigerated Foods segment, strong fresh pork margins and pricing taken by our Meat Products and Foodservice Divisions were insufficient to overcome increased costs experienced by those divisions."
"We were encouraged by the strong top-line and bottom-line growth by our Grocery Products, Specialty Foods and All Other segments. Our Grocery Products and All Other segments maintained the strong momentum they had during the first half of the year, and our Specialty Foods segment rebounded nicely under difficult operating circumstances," Ettinger said.
SEGMENT OPERATING HIGHLIGHTS – THIRD QUARTER
Grocery Products (13% of Net Sales, 31% of Total Segment Operating Profit)
The Grocery Products segment reported an 11 percent increase in operating profit for the quarter compared to last year. The HORMEL and STAGG chili products performed particularly well for the quarter due to improved retail promotional programs and gains over competitive brands. DINTY MOORE stews and HORMEL COMPLEATS microwave meals also achieved increases in sales this quarter.
Refrigerated Foods (53% of Net Sales, 38% of Total Segment Operating Profit)
The Refrigerated Foods segment reported an operating profit 1 percent lower than last year for the quarter. Higher input and other costs were not fully recovered through pricing actions. Sales were up 8 percent due to continued strong demand for value-added products, particularly in the retail segment. Retail product lines experiencing strong net sales growth include DiLUSSO DELI products and HORMEL pepperoni. Net sales were down slightly in the Foodservice division.
Jennie-O Turkey Store (19% of Net Sales, 8% of Total Segment Operating Profit)
Operating profit declined 61 percent in the Jennie-O Turkey Store segment in the quarter despite an 11 percent increase in sales. While the Jennie-O Turkey Store team continued to implement price increases, these increases were not adequate to offset the approximately $53 million increase in feed and fuel input costs incurred during the quarter. An oversupply of turkey breast meat in the market also kept pricing of commodity breast meat at a low level, exacerbating the cost-price differential. Demand for retail value-added products such as JENNIE-O TURKEY STORE turkey burgers and tray pack products continues to be strong.
Specialty Foods (11% of Net Sales, 17% of Total Segment Operating Profit)
The Specialty Foods segment had strong results for the quarter with operating profit increasing 20 percent. Each of the three business units in this segment reported higher net sales and operating profits for the quarter. Gains in the Specialty Products business unit were driven by higher contract manufacturing volumes. Century Foods International experienced significantly higher sales and volumes of ready-to-drink products. Diamond Crystal Brands completed an acquisition of a small liquid packet manufacturer in Georgia during the quarter.
All Other (4% of Net Sales, 6% of Total Segment Operating Profit)
The All Other segment, which includes the International business unit, had another strong quarter with operating profit up 19 percent compared to last year. Export sales of the SPAM family of products and fresh pork are the main contributors with increases being shown in most markets. Equity in earnings of affiliates declined for the quarter due to the impact of the weakening Philippine peso on results of our Purefoods-Hormel joint venture.
General Corporate Expense
General corporate expense decreased for the quarter due to lower than expected expenses associated with long-term compensation plans and other benefits.
Net Interest and Investment Income
Net interest and investment income declined significantly compared to last year due primarily to lower investment results on our rabbi trust investments, which fund the company's non-qualified benefit plan obligations.
OUTLOOK
"As stated in our preannouncement on August 8, we expect to see continued earnings pressure at Jennie-O Turkey Store from higher input costs, as the birds fed with higher grain prices make their way through the system. As stated previously, we are adjusting our full year guidance to $2.22-$2.28 per share, which is above our prior year results of $2.17 per share last year ($2.14 excluding the sale of assets in the fourth quarter). We continue to focus on our long-term objectives to grow the business through product innovation, increasing brand strength and adding value to our products," Ettinger said.
DIVIDENDS
Effective Aug. 15, 2008, the Company paid its 320th consecutive quarterly dividend. The annual rate is $.74.
CONFERENCE CALL
A conference call will be Webcast at 9:00 a.m. CT on Thursday, Aug. 21, 2008. Access is available at www.hormelfoods.com. If you do not have Internet access and want to listen to the call over the phone, the dial in number is 800-240-2430. An audio replay is available by calling 800-405-2236 and entering access code 11118122#. The audio replay will be available beginning at 11:00 a.m. CT on Thursday, Aug. 21, 2008, through 11:59 p.m. CT on Friday, Sept. 5, 2008. The Webcast replay will be available at 11:00 a.m. CT, Thursday, Aug. 21, 2008, and archived for one year.
Statements Follow
###
Segment Data
Fiscal 2008 Third Quarter Segment Operating Results (in Thousands)
THIRD QUARTER – 13 WEEKS ENDED
NET SALES July 27, 2008 July 29, 2007 % Change
Grocery Products $ 222,922 $ 202,150 10.3
Refrigerated Foods 890,978 825,285 8.0
Jennie-O Turkey Store 310,532 278,588 11.5
Specialty Foods 192,001 167,694 14.5
All Other 61,709 46,288 33.3
Total $ 1,678,142 $ 1,520,005 10.4
OPERATING PROFIT
Grocery Products $ 29,849 $ 26,868 11.1
Refrigerated Foods 36,331 36,764 (1.2)
Jennie-O Turkey Store 8,078 20,841 (61.2)
Specialty Foods 16,895 14,075 20.0
All Other 5,785 4,853 19.2
Total segment operating profit 96,938 103,401 (6.3)
Net interest and investment income (13,904) (5,260) (164.3)
General corporate expense (2,907) (7,862) 63.0
Income before tax $ 80,127 $ 90,279 (11.2)
YEAR TO DATE – 39 WEEKS ENDED
NET SALES July 27, 2008 July 29, 2007 % Change
Grocery Products $ 683,801 $ 631,991 8.2
Refrigerated Foods 2,580,259 2,419,596 6.6
Jennie-O Turkey Store 893,870 825,246 8.3
Specialty Foods 563,322 513,842 9.6
All Other 172,139 138,010 24.7
Total $ 4,893,391 $ 4,528,685 8.1
OPERATING PROFIT
Grocery Products $ 107,829 $ 99,046 8.9
Refrigerated Foods 154,762 122,893 25.9
Jennie-O Turkey Store 54,590 64,761 (15.7)
Specialty Foods 50,701 48,398 4.8
All Other 20,653 16,193 27.5
Total segment operating profit 388,535 351,291 10.6
Net interest and investment income (28,738) (13,911) (106.6)
General corporate expense (18,982) (23,051) 17.7
Income before tax $ 340,815 $ 314,329 8.4
HORMEL FOODS CORPORATION
CONSOLIDATED STATEMENTS OF OPERATIONS
(In thousands, except per share amounts)
Thirteen Weeks Ended Thirty-Nine Weeks Ended
7-27-2008 7-29-2007 7-27-2008 7-29-2007
Net sales $ 1,678,142 $ 1,520,005 $ 4,893,391 $ 4,528,685
Cost of products sold 1,332,448 1,196,624 3,769,039 3,499,981
GROSS PROFIT: 345,694 323,381 1,124,352 1,028,704
Expenses:
Selling and delivery 204,167 187,823 622,393 578,974
Administrative & general 47,737 41,231 135,837 123,574
TOTAL EXPENSES: 251,904 229,054 758,230 702,548
Equity in earnings of affiliates 241 1,212 3,431 2,084
OPERATING INCOME: 94,031 95,539 369,553 328,240
Other income & expenses:
Interest & investment income (loss) (6,454) 1,373 (8,139) 6,078
Interest expense (7,450) (6,633) (20,599) (19,989)
EARNINGS BEFORE
INCOME TAXES: 80,127 90,279 340,815 314,329
Provision for income taxes 28,180 32,905 123,126 113,629
(effective tax rate) 35.17% 36.45% 36.13% 36.15%
NET EARNINGS $ 51,947 $ 57,374 $ 217,689 $ 200,700
NET EARNINGS PER SHARE
Basic $ .38 $ .42 $ 1.61 $ 1.46
Diluted $ .38 $ .41 $ 1.58 $ 1.44
WGHT AVG SHARES OUT
Basic 135,391 137,447 135,583 137,574
Diluted 137,055 139,414 137,447 139,564
DIVIDENDS DECLARED
PER SHARE $ .185 $ .15 $ .555 $ .45
HORMEL FOODS CORPORATION
CONSOLIDATED STATEMENTS OF FINANCIAL POSITION
July 27, 2008 October 28, 2007
(In Thousands)
ASSETS
CURRENT ASSETS
Cash and cash equivalents $ 109,987 $ 149,749
Accounts receivable 377,929 366,621
Inventories 794,318 646,968
Federal income taxes 9,448 0
Taxes other than federal income taxes 66 0
Deferred income taxes 54,610 52,583
Prepaid expenses & other current assets 34,852 15,804
TOTAL CURRENT ASSETS 1,381,210 1,231,725
INTANGIBLES 771,514 757,993
OTHER ASSETS 432,014 437,331
PROPERTY, PLANT & EQUIPMENT, NET 973,383 966,601
TOTAL ASSETS $3,558,121 $3,393,650
LIABILITIES AND SHAREHOLDERS' INVESTMENT
TOTAL CURRENT LIABILITIES $ 637,201 $ 664,777
LONG-TERM DEBT – LESS CURRENT MATURITIES 350,000 350,005
OTHER LONG-TERM LIABILITIES 548,055 494,085
SHAREHOLDERS' INVESTMENT 2,022,865 1,884,783
TOTAL LIAB. & SHAREHOLDERS' INVESTMENT $3,558,121 $3,393,650
HORMEL FOODS CORPORATION
CONSOLIDATED STATEMENTS OF CASH FLOWS
Thirty-Nine Weeks Ended
7-27-2008 7-29-2007
OPERATING ACTIVITIES (In Thousands)
Net earnings $ 217,689 $ 200,700
Adjustments to reconcile to net cash provided by
operating activities:
Depreciation 86,226 85,082
Amortization of intangibles 8,888 8,645
Equity in earnings of affiliates (5,677) (3,186)
Provision for deferred income taxes (13,901) (3,239)
Loss on property/equipment sales and plant facilities 1,833 617
Changes in operating assets and liabilities net of acquisitions:
(Increase) Decrease in accounts receivable (9,763) 23,926
Increase in inventories, prepaid expenses, and
other current assets
(129,649)
(97,152)
(Increase) Decrease in pension assets (131) 6,113
Increase (Decrease) in accounts payable, accrued expenses, and
pension and post-retirement benefits
13,295
(72,242)
Other 2,427 7,333
NET CASH PROVIDED BY OPERATING ACTIVITIES 171,237 156,597
INVESTING ACTIVITIES
Sale of available-for-sale securities 146,308 527,857
Purchase of available-for-sale securities (155,207) (527,857)
Acquisitions of businesses / intangibles (27,175) (13,620)
Purchases of property / equipment (96,293) (96,602)
Proceeds from sales of property / equipment 2,266 5,866
Decrease (Increase) in investments, equity in affiliates,
and other assets
17,096
(24,751)
Dividends from affiliates 970 730
NET CASH USED IN INVESTING ACTIVITIES (112,035) (128,377)
FINANCING ACTIVITIES
Proceeds from short-term debt 75,000 25,000
Principal payments on short-term debt (70,000) (17,576)
Principal payments on long-term debt (54) (6,322)
Dividends paid on common stock (70,585) (60,524)
Share repurchase (56,472) (47,982)
Other 23,147 11,203
NET CASH USED IN FINANCING ACTIVITIES (98,964) (96,201)
DECREASE IN CASH AND CASH
EQUIVALENTS
(39,762)
(67,981)
Cash and cash equivalents at beginning of year 149,749 172,485
CASH AND CASH EQUIVALENTS AT END OF QUARTER $ 109,987 $ 104,504