Hormel Foods Serves up New Island-Inspired SPAM® Teriyaki, Encourages Consumers to "Musubi"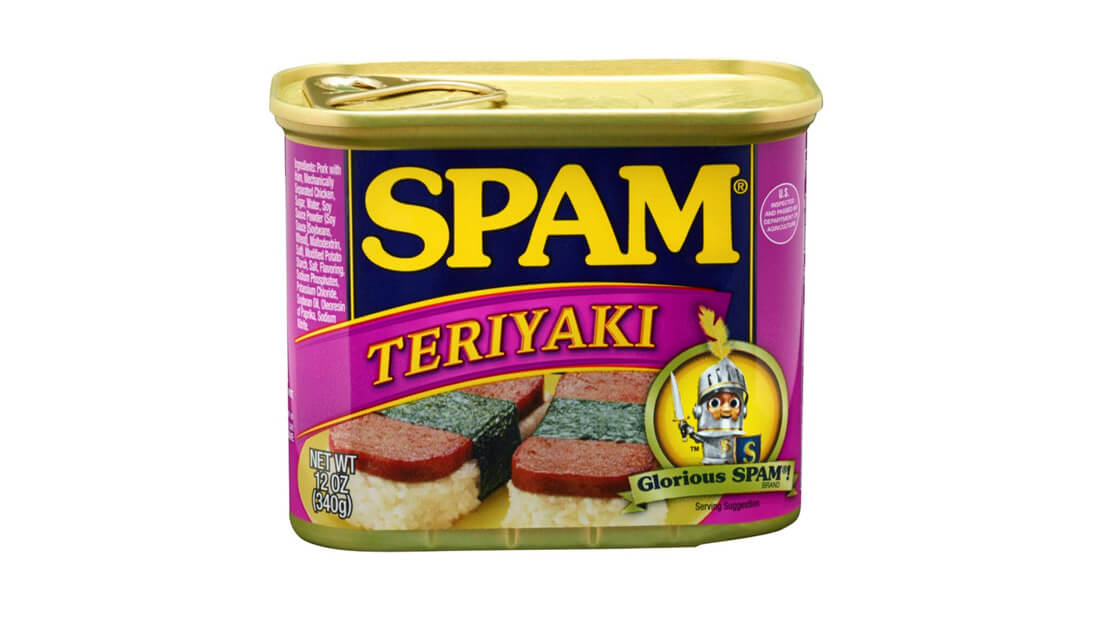 Austin, Minn.
Culinary trends begin with chefs and restaurants serving inspired dishes to help people fall in love with new ways to enjoy their favorite meals.
As a cultural island favorite, SPAM® Musubi is the latest to begin appearing on menus across the country, and is now poised to win the hearts of the mainland. Long-time brand fans, culinary trend-setters and Hawaiian natives Aloha Plate are joining the makers of the SPAM® brand family to announce the national availability of the new SPAM® Teriyaki flavor, and ride the wave of Musubi as it makes its way into the national lexicon.
SPAM® Teriyaki is inspired by the rising popularity of Asian and Island cuisine within the food community, and as Champions of the Food Network's The Great Food Truck Race, Season Four, Aloha Plate has made it their goal to bring cuisine from Hawaii and the celebratory culture of aloha to the mainland. Chef Adam Tabura, Lanai Tabura and Shawn Felipe even earned the show's SPAM® challenge trophy for their Sweet Ginger Soy SPAM® Sandwich with Volcanic Aioli, and want to continue making fans of all who taste their creations.
With an emphasis on the introduction of SPAM® Teriyaki, Aloha Plate will bring Musubi- a slice of fried SPAM® Teriyaki and rice wrapped in nori (seaweed) – to the masses, developing flavorful, on-trend recipes that will be sold and sampled out of the Aloha Plate Food Truck at event appearances, while encouraging everyone to share the unique ways they Musubi to the online conversation. As a staple in Hawaiian kitchens- local consume more than 7 million cans of SPAM® products each year, the combination of SPAM® Classic and the distinctly sweet and savory flavor of teriyaki make for a perfect Musubi.
"Populations all over the world have their go-to foods, and in Hawaii SPAM® Musubi is as beloved as a slice of pizza in New York and a hot dog in Chicago. The island's love for SPAM® Musubi inspired us to develop the newest addition to the SPAM® Family of Products- teriyaki," says Nicole L. Behne, Marketing Director, Grocery Products Division. "As Hawaiian natives, the Aloha Plate team is a natural fit to introduce SPAM® Teriyaki, and the fun-loving personalities of Chef Adam, Lanai and Shawn will encourage people to embrace this popular handheld treat and show us their variations on how they Musubi."
Chef Adam and Lanai show how everyday cooks can create their own Musubi and bring people together in the kitchen with these fun and easy video recipes:
• SPAM® Adobo Musubi
• Barbeque SPAM® Musubi
• SPAM® Teriyaki and Takuan Musubi
• Smoked SPAM® and Maui Onion Musubi
"We are thrilled to work with the SPAM® brand as these iconic products have been in our kitchens and part of our lives since we were kids, and today are a focal point on our food truck menu," said Lanai Tabura of The Aloha Plate Food Truck. "This partnership allows us to share our culture and passion for creating and enjoying SPAM® Musubi, and as boys from Hawaii, we're honored to bring this trend to everyone on the mainland to experience this central piece of island life."
The partnership aligns more broadly with the brand premise of encouraging consumers to expand upon their favorite SPAM® recipes by adding a creative twist to mealtime- or to Break the Monotony™. Aloha Plate will develop and share unique Musubi recipes via sponsorship of the Cooking Hawaiian Style show, provide samples and experiential marketing at popular food and music festivals, including Coachella in April and the Waikiki SPAM JAM® Festival in May, and engage with fans through social media.
SPAM® Teriyaki is available in supermarkets nationwide and as with all SPAM® products; the suggested retail price for a 12-ounce can is $2.96. With this introduction, the SPAM® family of products now offers 12 different varieties in the U.S., including recent additions of chorizo and jalapeño. Continuing to expand on the global brand, an exciting new flavor- SPAM® Tocino is now exclusively available in the Philippine market. Traditionally served with rice and eggs, Tocino is a sweetened cured pork dish with Spanish influence and will also be available for purchase on SPAM.com.
For more information, please join the conversation at https://www.facebook.com/spambrand, http://www.youtube.com/spambrand or https://twitter.com/#!/SPAMbrand. For more information on Aloha Plate, please visit http://www.alohaplate.com and Cooking Hawaiian Style at http://cookinghawaiianstyle.com.