HORMEL VITAL CUISINE™ Brand Celebrates its Third Anniversary with Launch of New Products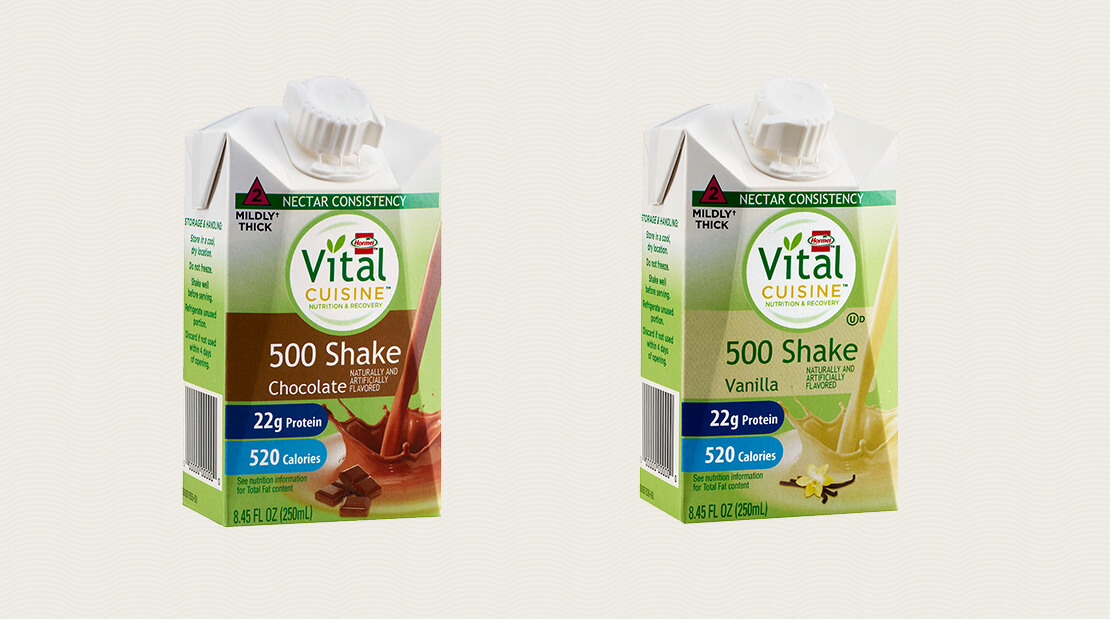 Austin, Minn.
Continues its Journey to Provide Nutrition for Those Going Through Cancer Treatment
New Products include Hormel Vital Cuisine™ 500 Shake and Carepack
Three years ago, Hormel Foods, (NYSE: HRL) created the Hormel Vital Cuisine™ brand, a purpose-driven product line for people going through cancer treatment and recovery. Today, Hormel Vital Cuisine™ products are a growing part of Hormel Health Labs and the company continues to innovate with new products and solutions.
The Hormel Vital Cuisine™ products, including ready-to-eat meals, protein nutrition shakes and whey protein powders, are specially designed to support the unique nutritional needs of cancer patients, including combating fatigue, unintentional weight loss, taste sensitivities, and decreased appetite.
The Hormel Vital Cuisine™ products are developed with support from experts at the Cancer Nutrition Consortium (CNC), a not-for-profit organization comprised of nutritionists, dietitians, oncologists, and physicians from leading cancer research institutions, along with culinary experts. To ensure great taste, the Hormel Foods team worked alongside some of the country's top chefs, including a Certified Master Chef from the Culinary Institute of America. A portion of the proceeds from sales of Hormel Vital Cuisine™ products benefit the CNC.
"Three years ago, we set out to give patients and caregivers delicious and convenient meal options during what is a terribly difficult time in their lives," said Tim Garry, director of marketing at Hormel Health Labs. "The feedback we receive from cancer patients, survivors and loved ones inspires us every day to find innovative ways to improve people's lives through better food and nutrition. We take great pride in our efforts."
As part of its 3rd anniversary, the company is launching the latest in the Hormel Vital Cuisine™ product portfolio – the Hormel Vital Cuisine™ 500 Shake. Each shake, which comes in either chocolate or vanilla flavor, has 22 grams of protein and 520 calories, designed to provide great-tasting protein and calories for those who may be challenged nutritionally during cancer treatment.
"We are very excited about the 500 Shake," said Garry. "We developed it based on feedback from patients who need more protein during or after cancer treatment. We wanted to offer our customers a shelf-stable shake that delivers on taste and is packed with protein that patients need for recovery. While the shakes were designed to specifically meet the needs of cancer patients, they are also of help to people who are undergoing other health challenges, including dysphagia. We even have people who continue to use them after their treatments are finished, which speaks volumes to the taste and nutritional value of the products."
In addition to the Hormel Vital Cuisine™ 500 Shake, the company has also launched Hormel Vital Cuisine™ 206 cookies and Hormel Vital Cuisine™ Fiber Basics Instant Soluble powder.
The Hormel Vital Cuisine™ product line is available at select retail outlets and online through vitalcuisine.com and Amazon.
The company has also launched a new version of its Cancer Carepack, an easy to send box of nutritional items that provide supplemental nutrition as someone goes through treatment or recovery. The Carepack includes three ready-to-eat meals, three protein shakes, three whey protein supplement packets and a shaker bottle. The Carepacks are available at vitalcuisine.com.
The company has donated more than 7,000 cases of Hormel Vital Cuisine™ products to American Cancer Society Hope Lodges.
The company plans to continue to expand the Hormel Vital Cuisine™ brand on several new products the coming months.