Justin's Fuels Whole Planet Foundation's Family Fund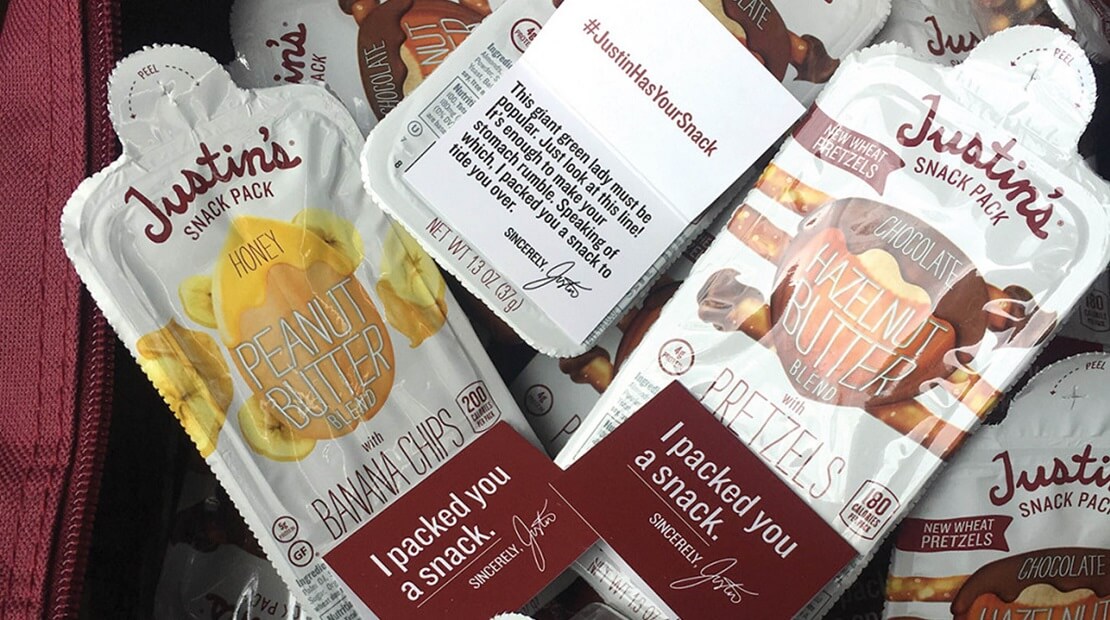 Boulder, Colo.
Leading Nut Butter and Confections Brand Commits to Empowering Entrepreneurs with Microloan Donations
Justin's, maker of naturally delicious, high-quality nut butters, nut butter snacks, and organic peanut butter cups, has expanded its commitment to Whole Planet Foundation by fueling the organization's new Family Fund. Created to aid poverty alleviation through microcredit via donors of any size, the Family Fund is dedicated to supporting entrepreneurial-minded women worldwide, granting them microloans to create or expand a home-based business in Africa, Asia, and the Americas, including the United States. Microcredit can enable an entrepreneur and her family the chance to create or expand a home-based business for the opportunity to lift themselves out of poverty.
Justin's has been a key contributor to Whole Planet Foundation for the last six years, donating thousands of dollars through the Microloan a Month Program, which Justin's was an integral part of founding in 2011. Now, Justin's is working with the foundation by supporting over 150 entrepreneurs, impacting on average five family members through the launch of Whole Planet Foundation's Family Fund. Anyone can join in and contribute to making a big difference in one family (or multiple!) starting at just $15.40 per month, really showing that a little can certainly go a long way. For a limited time, those who pledge to support Whole Planet Foundation with monthly gifts to the Family Fund will receive a Whole Planet Foundation jute tote bag and a jar of Justin's nut butter.
"For Justin's, it all started with a loan and a groundswell of support from Whole Foods Market to get my dream up and running," said Justin Gold, Founder of Justin's. "We've seen that a donation goes such a long way in making an impact in someone's life first-hand, and we are grateful to be partners with a foundation that is fueling dreams and changing the lives of women and their families."
"Most microentrepreneurs supported by the foundation are responsible for providing for their extended family members and are focused on providing a home for their family, improving daily nutrition and potentially being able to pay for schooling all while investing in their home-based business," said Philip Sansone, President and Executive Director of Whole Planet Foundation. "As the founding member of Whole Planet Foundation's Family Fund, Justin's support is a powerful combination of an entrepreneur supporting entrepreneurs, amplifying the ability for women around the globe to care for their families."
For more information about Whole Planet Foundation or to join the Family Fund today, please visit http://bit.ly/2jcrDHR.