Justin's Goes Nuts for Bees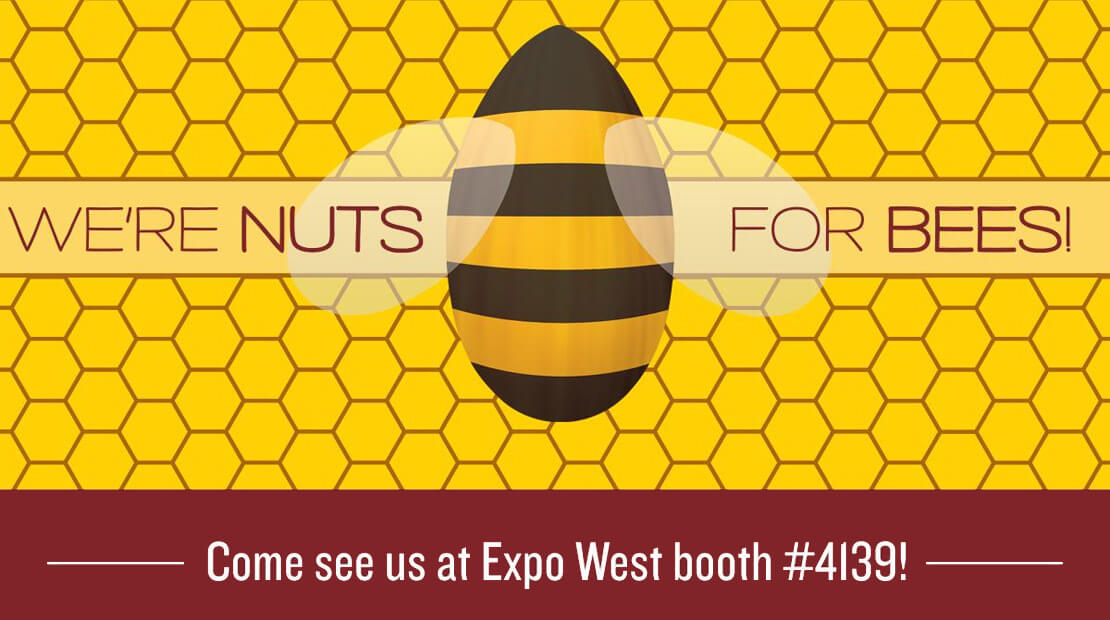 Boulder, Colo.
Leading Nut Butter and Confections Brand Launches Buzz Worthy Campaign to Save Pollinators
Justin's, maker of naturally delicious, high-quality nut butters, nut butter snacks and organic peanut butter cups, today announces its pledge to help restore, protect and conserve bees and other important pollinators. Launching at this year's Natural Products Expo West, Justin's new corporate social responsibility campaign will focus on creating awareness and educating consumers on pollinator decline by partnering with key players on the national, state and local level.
"If you love food as much as I do, then you should love bees as much as I do. Bees are responsible for 1 in 3 bites of food we eat, including almonds, honey and cacao – three of my favorite forms of food. But with honey bees dying off at a rate of 44 percent per year, we can't afford to sit idly," said Justin Gold, founder of Justin's. "That's why our team bee-lieves (sorry, had to) pollinators need us as much as we need them, and this cause will continue to gain much needed attention."
For almonds, the primary ingredient in Justin's line of almond butters, it takes two beehives to pollinate a single acre of farmland, and about twenty thousand bees per hive – which means you need over thirty-six billion bees to keep this vital almond source going. That's billion with a "bee". Herein lies the problem. California beekeepers have only a quarter of the hives needed based on the number of almond orchards and over the past few decades, there has been a significant pollinator decline due to pests, pathogens, poor forage and pesticides. Furthermore, forty percent of invertebrate pollinators are on the verge of global extinction.
Determined to stop the decline, Justin's is excited to team up with The Xerces Society, a non-profit recognized internationally as a leader in pollinator conservation. Over the past four decades, they have focused on protecting endangered species and their habitats, produced groundbreaking publications on insect conservation, and trained thousands of farmers to protect and manage habitat. On the state level, Justin's will support People and Pollinators Action Network (PPAN), a Colorado-based organization that works to promote sustainable agricultural practices and improve our environment by creating a movement to build community awareness, change policies and support best practices in pollinator conservation.
In their own backyard in Boulder, Colorado, the company is joining forces with Growing Gardens, a local non-profit dedicated to enriching lives through sustainable, urban agriculture. Their contribution and volunteer days will replace 16 hives, help to plant and maintain Growing Garden's Pollinator Garden, and provide scholarships and classroom visits for over 800 children to learn about pollinator conservation. None of this alone will solve the problem, but together, and with your help, there is hope for the pollinators, and victory will be sweet.
Buzz by booth #4139 at Natural Products Expo West, Anaheim Convention Center, Anaheim, CA on March 10-12 to learn about Justin's new pollinator conservation efforts-from a bee's-eye view! For additional information on the brand's efforts and how you can help, please visit http://justins.com/values/nuts-for-bees.