The Muscle Milk® Brand Re-Signs Stephen Curry to Long-Term Deal Renewal locks in Curry through 2018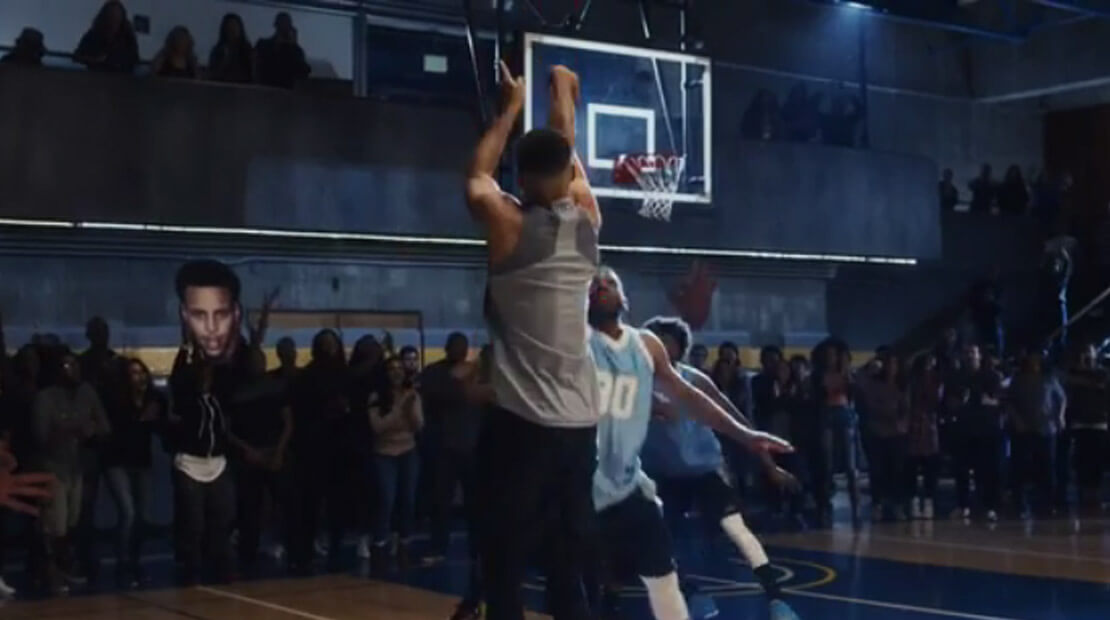 Benicia, Calif.
CytoSport, Inc., one of the leading sports nutrition companies in the United States and parent company to the Muscle Milk® brand, announced today that it has renewed its partnership with All-Star point guard Stephen Curry through 2018.
Terms of the deal are undisclosed.
"My partnership with the Muscle Milk® team began in the early stages of my career, and they've supported me throughout this amazing journey," said Curry. "Their team has become a part of my family on and off the court, and the relationship that we have is what these kinds of partnerships are all about. I've always said I enjoy working with them because they make it easy. Their focus on impacting high school sports is really important to me, and I look forward to becoming more involved in those efforts in the coming year. I'm just really proud to be a part of their team."
"We've watched Stephen raise the bar over and over, and there's not another person or athlete who deserves the honors he's achieved," said Brandon Hagy, sports marketing manager for CytoSport, Inc. "He's influenced millions of people—from the up-and-coming high school athlete to business executives to fellow professional athletes. He's an extraordinary person who exemplifies the connection people have with sports. He's been an integral part of telling the Muscle Milk® brand story, and we couldn't be more proud to call him a teammate. Stephen will have a big part in helping us continue to impact high school athletic programs around the country through our Muscle Milk Recovery Grant program, and we're excited for our shared vision to take our partnership to levels that extend beyond the game of basketball."
The Muscle Milk® brand originally inked a deal with Curry in 2013, and the renewal will extend the partnership through 2018.
"Our goal is to align Stephen with brands that show loyalty and a significant investment in Stephen as an athlete and a person, not just a spokesperson," said Jeff Austin, managing director, Octagon Basketball. Stephen has a heart for high school athletes, and our team is excited that he'll not only represent a brand that he believes in, but also one that shares his passion for positively impacting the futures of young athletes."
Curry will become the lead driver of the Muscle Milk® Recovery Grant program which provides grants to help revitalize high school athletic programs in need around the country. In the last three years, the program has given $750,000 to 63 high school programs around the country. He will also help tell the Muscle Milk® brand story through a national TV campaign and other marketing and sales assets including advertising, retail programs, point-of-sale collateral, media opportunities, experiential events and integration into local and national activations. The brand also released a limited edition Stephen Curry bottle exclusively in the Bay Area with plans to launch one nationally next year. The company will release a new TV campaign with Curry early 2016.
For more information on the Muscle Milk® brand or its partnership with Curry, please contact Brittany Cranston at 504-234-9077 or brittany.cranston@cytosport.com.
#MuscleMilk
CytoSport, Inc.
CytoSport, Inc. is one of the largest sports nutrition companies in the United States and was acquired by Hormel Foods Corporation in August 2014. CytoSport, Inc. was named one of CircleUp25's 2013 most innovative companies according to Forbes. In 2014, Fast Company listed CytoSport, Inc. as one of the world's top 10 most innovative companies in fitness. The Muscle Milk® brand is an award-winning line of protein products used by athletes and active lifestylists of all levels.