SPAM® Museum Celebrates its 100,000th Guest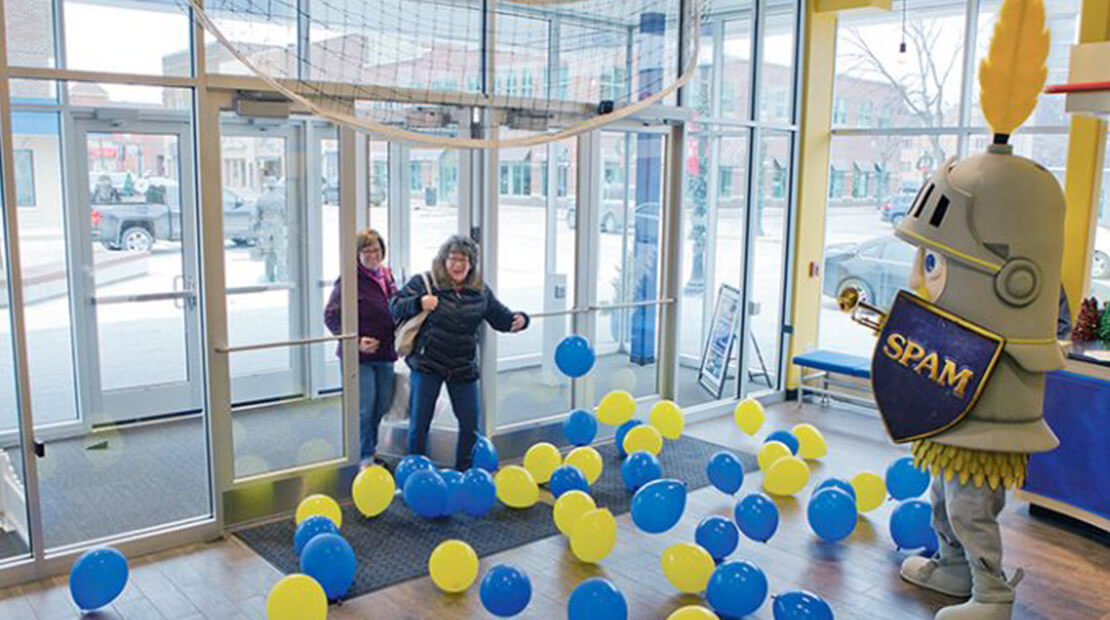 Austin, Minn.
Hormel Foods announced today that the SPAM®Museum welcomed its 100,000th guest through the doors.
Bonnie Johnson from Austin, Minn., was the lucky patron.
"I haven't been here before, so it's extra special," said Johnson. "I haven't toured it yet so I plan on doing that now."
The SPAM® Museum opened in downtown Austin, Minn., on April 22. This new location allowed the attraction to bring people into the downtown area and experience all that Austin has to offer.
In conjunction with the 125th anniversary of Hormel Foods, the museum set a goal of attracting 125,000 visitors to the new location during its first 12 months. With this milestone of guest 100,000 attending the museum, the goal is within reach before April 22, 2017.
"The first year of our new SPAM®Museum has been incredible as people from all over the world have come to see the exhibits and learn about our iconic SPAM®family of products," said Savile Lord, SPAM®Museum manager.
"We couldn't be happier with these results," said Nicole Behne, brand director at Hormel Foods. "It's a testament to just how much people really, really love SPAM®!"
In recognition of Johnson being the 100,000th guest, Hormel Foods and the SPAM® brand are donating 200 cans of SPAM® to the local Salvation Army to help with the organization's hunger relief efforts. Additionally, Johnson received a gift basket including all 15 varieties of the SPAM® family of products and other SPAM® merchandise and gifts.