The Makers of Hormel® Chili Announce New "Pour On" Campaign Showcasing the Brand as a Simple and Exciting Dinner Upgrade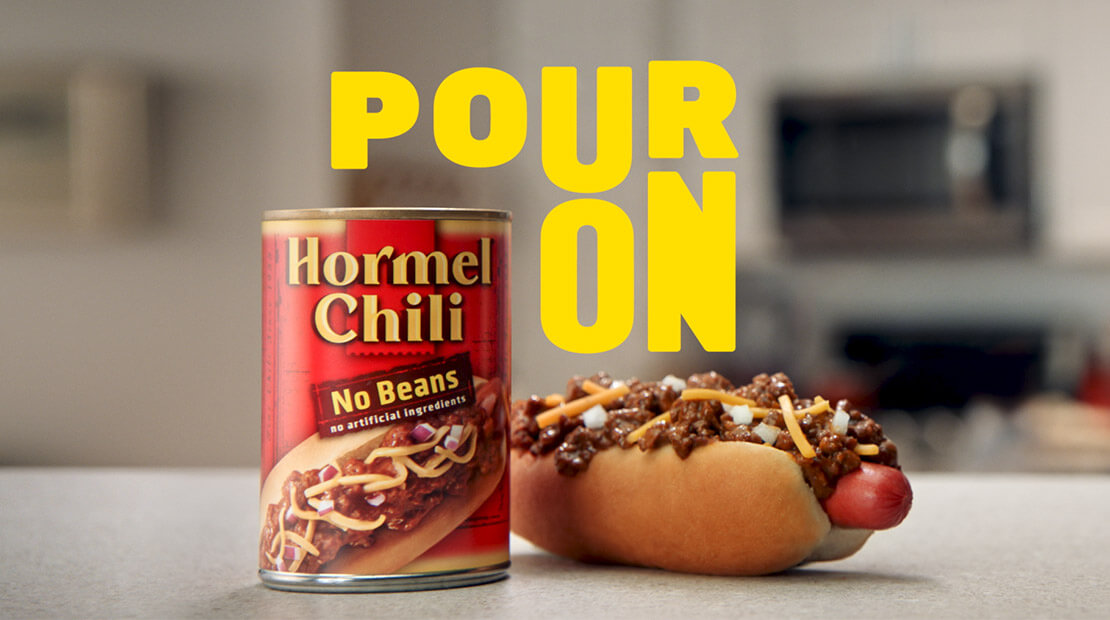 Austin, Minn.
The makers of
Hormel® chili
, American's iconic No. 1 selling chili brand, announced today the launch of its Pour On national advertising campaign designed to position the brand as the perfect, simple and exciting dinner upgrade.
The campaign includes a series of spots featuring real life moments where people can pour on Hormel® chili to energize to their typical dinner routine. Once people pour on and add the craveable taste of Hormel® chili, the excitement is so uncontainable, they begin moving uncontrollably.
"This campaign gives Hormel® chili a fun and enthusiastic edge while also showcasing the versatility and excitement that a simple pour of Hormel® chili can bring to your family's table," said Sarah Johnson, Hormel® chili brand manager. "Hormel® chili truly is a simple dinner upgrade, and we are thrilled to share even more ways for our consumers to open up a can and pour on the excitement."
The campaign, developed in collaboration with BBDO Minneapolis, includes 6- and 15-second spots airing nationwide as well as select digital and social channels. Media planning and buying were done by PHD Worldwide.
To view the spots, visit: https://youtu.be/Hontb95dZo4 and https://youtu.be/UJJxNnDjo_A.
For more information about Hormel®chili, including recipes, nutritional information and where to buy, visit www.hormel.com/brands/hormelchili or follow the brand on social media at www.facebook.com/hormel.chili, www.twitter.com/hormelchili, www.instagram.com/hormelchili, and www.pinterest.com/hormelchili.