The MUSCLE MILK® Brand Debuts Coffee House Protein Shakes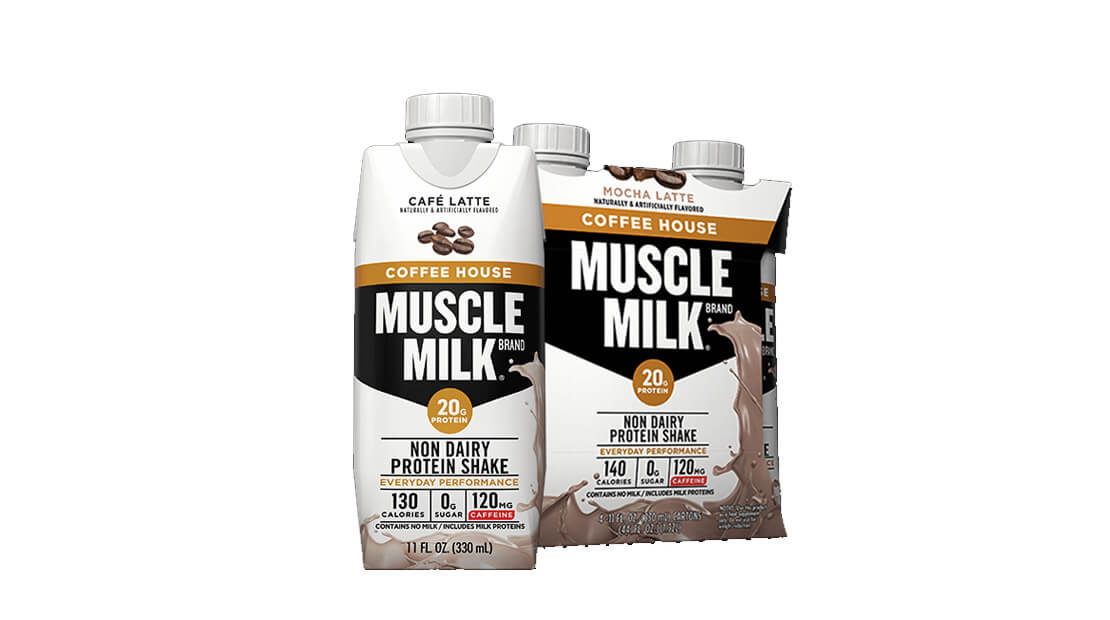 Walnut Creek, Calif.
CytoSport, Inc., one of the leading sports nutrition companies and maker of MUSCLE MILK®premium protein products, today launched its new MUSCLE MILK®Coffee House ready to drink product line, combining high quality protein and caffeine into three delicious coffee-inspired flavors: Vanilla Latte, Cafe Latte and Mocha Latte.
The shakes are available in 11 oz Tetra four-packs and contain 20 grams of high quality protein, 120 mg of caffeine and are gluten and sugar free. With enough caffeine equal to a cup of coffee, they are a portable solution to get a boost of energy and daily protein.
"This new innovation highlights our commitment to providing protein solutions for every body," said Greg N. Longstreet, president and chief executive officer of CytoSport, Inc. "Coffee House complements a variety of lifestyles and offers a great-tasting, on-the-go solution for protein throughout the day."
For more information on the MUSCLE MILK® brand, please visit www.musclemilk.com.
#strongereveryday