What's In And On Our Hot Dogs Matters: Survey Shows People Have Different Tastes In Toppings — But They All Agree On What Should Be Inside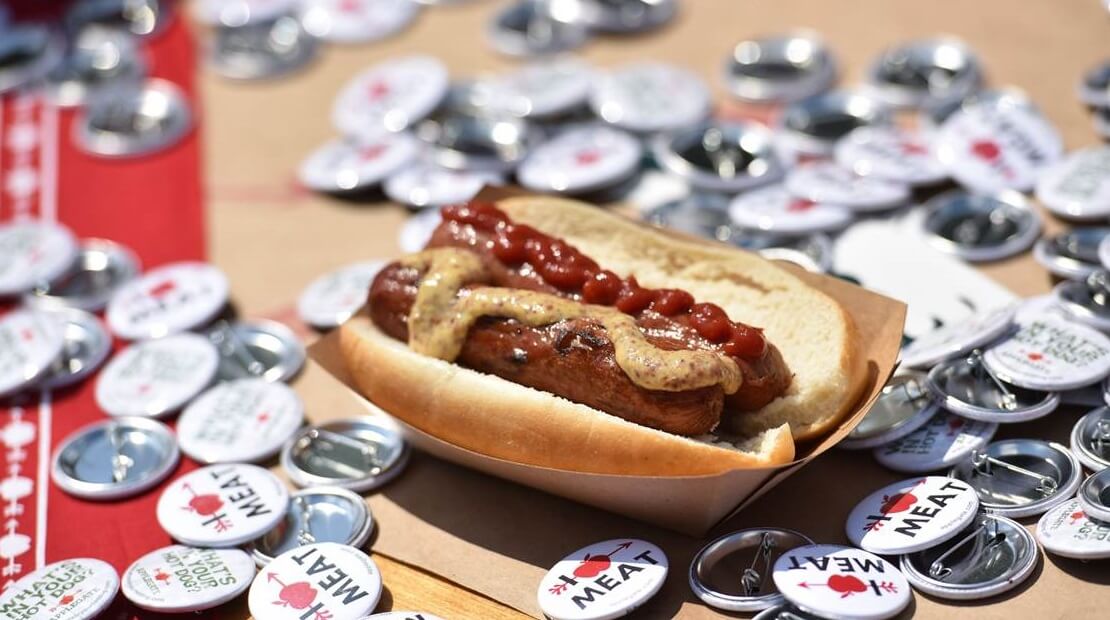 Bridgewater, N.J.
Applegate Survey Finds More than 90 Percent of Americans Regularly Enjoy Hot Dogs
With Memorial Day and summer grilling season approaching, hot dogs will be popping up even more frequently on Americans' plates. Hot dogs have long been an American summertime staple, but are people changing their habits when it comes to how they enjoy this favorite food?
A national survey by Applegate, the leading producer of organic and natural meats, revealed that hot dog eaters are pretty evenly split about what they want on their hot dog: 51 percent say they stick to traditional, simple toppings like ketchup and mustard, while 49 percent consider themselves to be "Adventurers" or "Fanatics," because they enjoy a wide variety of non-traditional toppings. But nearly all hot dog eaters agree they want to eat "cleaner wieners": 92 percent said the quality of the meat they eat is important and nearly 80 percent think natural and organic meat hot dogs are better for them and their family.
While almost everyone (96 percent) agrees that hot dogs cooked on the grill are delicious, Americans have unique habits for their toppings and cooking techniques:
Keep It Simple: Yellow mustard, ketchup, cheese, chili, onions, pickles/pickle relish and other mustard varieties are favorite toppings, enjoyed by more than half of hot dog eaters.
Can't Beat the Bacon: Among all hot dog eaters, bacon is tops, with 48 percent saying they'd like to try it as a new topping.
Bring on the Basil: The more adventurous hot dog eaters are most interested in trying fresh or dried herbs (51 percent) as new toppings.
Pile It On: On average, people have used 11 different hot dog toppings in the past year!
It's All about the Grill: Seventy-three percent prefer to grill their hot dogs, rather than steaming or boiling.
"People increasingly want to feel good about the meat they eat and provide for their families," says Andrea Donsky, founder of Naturally Savvy and author of "Unjunk Your Junk Food." "When you don't have to worry about what's in your hot dog, it's easier to enjoy creative toppings like avocado, barbecue sauce and sauerkraut."
When it comes to what's inside, less is more. Seventy-five percent of Americans say it's important that beef hot dogs are made from cows that are free from antibiotics and hormones. And, 75 percent say they want to know what's in their hot dogs and how it's made.
With a full line of natural and organic hot dogs, Applegate makes it easy for hot dog enthusiasts to spend more time thinking about what's on their hot dogs instead of what's in them, according to Donsky. All of Applegate's hot dogs are made from animals raised humanely without antibiotics or hormones – and hormone-free, with no artificial ingredients. With these quality ingredients, Applegate hot dogs generally have fewer calories and less fat and sodium than conventional hot dogs.