A Pizza Party of Epic Proportions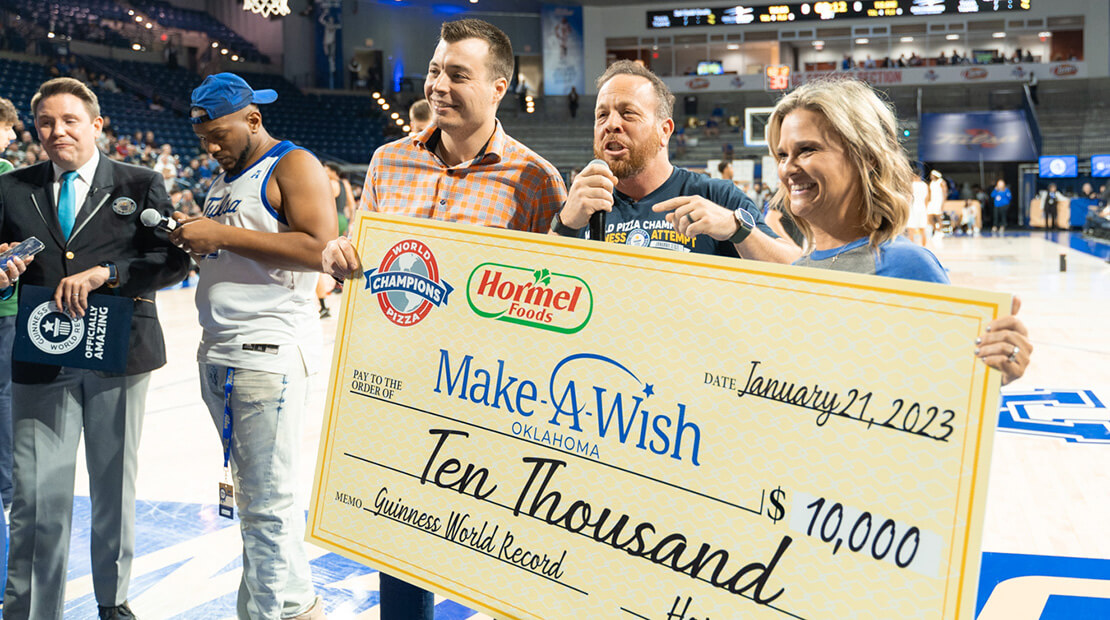 Tulsa, OK
When it comes to pizza, Hormel Foods is an expert, so joining forces with the World Pizza Champions to set the record for the world's largest in-person pizza party was a no-brainer.
As many may know, Hormel Foods holds the record for the world's largest virtual pizza party. Plus, it was all being done to help Make-A-Wish, an organization that serves to make dreams come true for ill children and their families.
The in-person event was built around the objectives of having fun, helping kids and gathering 40 of the greatest pizza-makers in the world to enjoy a truly unforgettable experience.
"This was truly an amazing event celebrating pizza, raising money for Make-A-Wish and continuing to grow our partnership with the World Pizza Champions team," said Colby Strilaeff, brand manager of pizza toppings for Foodservice.
The University of Tulsa in Oklahoma hosted the world-record attempt last week, and Hormel Foods sponsored the party with a $10,000 donation to Make-A-Wish in partnership with The World Pizza Champions. Attendees were invited to donate to Make-A-Wish during the event.