Working Out for a Worthy Cause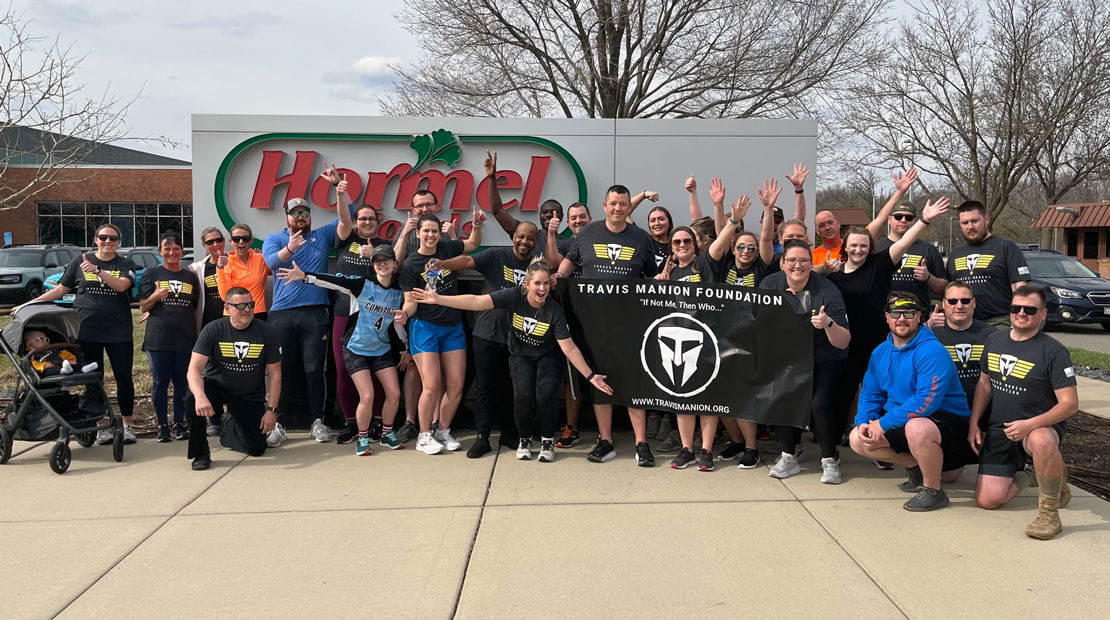 Austin, Minn.
This week, members of the Hormel Military Veterans Engagement Team (HMVET) and other team members met in front of the World Headquarters in Austin, Minn. to participate in the Travis Manion Foundation Workout of the Day (WOD) to honor 1st Lt. Travis Manion, USMC, and the other fallen heroes who have served and sacrificed.
The Manion WOD consists of a 400-meter run/ruck and 29 weighted back squats, repeated for seven rounds to symbolize 4-29-07, the day Travis Manion made the ultimate sacrifice. This exercise is done all over the United States each year on or near April 29 as a fundraiser for the Travis Manion Foundation.
The Hormel Foods HMVET employee resource group has partnered with the Travis Manion Foundation to give team members opportunities to give back to those who have served and their families. Learn more about the Travis Manion Foundation here: https://www.travismanion.org.