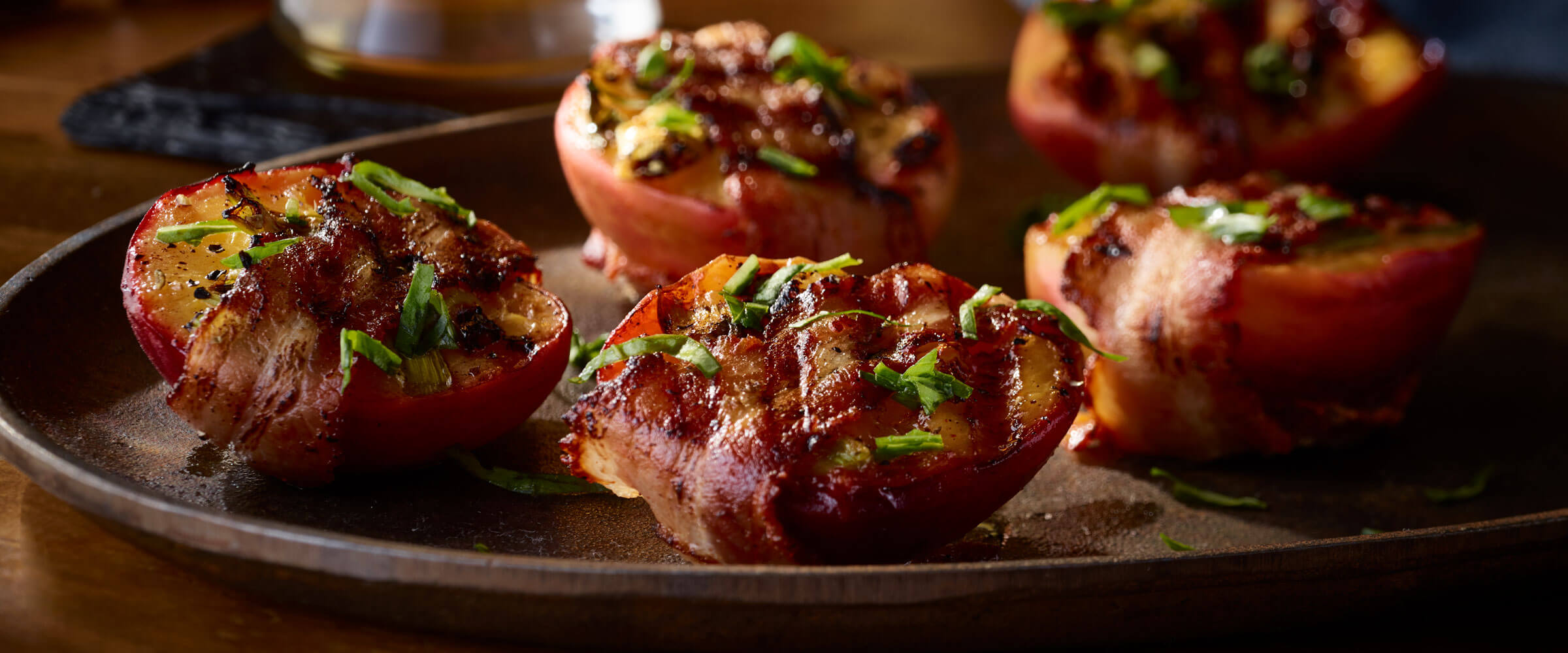 Indulge in a tantalizing blend of flavors with our irresistible recipe for Grilled Bacon Wrapped Peaches.
Crafted using 16 strips of savory HORMEL® BLACK LABEL® Premium Jalapeño Bacon, these juicy peaches are elevated to new heights. Accompanied by the smoky essence of the grill and complemented by 8 large basil leaves, this unique dish is a fusion of sweet, savory, and aromatic sensations. Discover the perfect balance of textures and tastes with this mouthwatering treat that will leave you craving for more. Try our recipe today and elevate your grilling game.
Ingredients
| | |
| --- | --- |
| 16 | strips of HORMEL® BLACK LABEL® Premium Jalapeño Bacon |
| 3 | large freestone peaches, halved and pitted |
| 16 | toothpicks, soaked in water for 30 minutes |
| 2 | tablespoons vegetable oil |
| 8 | large basil leaves |
Directions
Heat bacon, in four batches, on paper towel covered plate, covered with paper towel in microwave oven on HIGH (100%) 2 minutes.

Place basil leaf over cut side of peach and wrap with 2 bacon strips; secure bacon with toothpicks. Lightly brush peaches with vegetable oil and grill cut side down over medium-high heat 1 to 2 minutes or until lightly charred. Reduce heat to medium-low. Carefully flip and grill 3 to 5 minutes or until bacon is crisp.