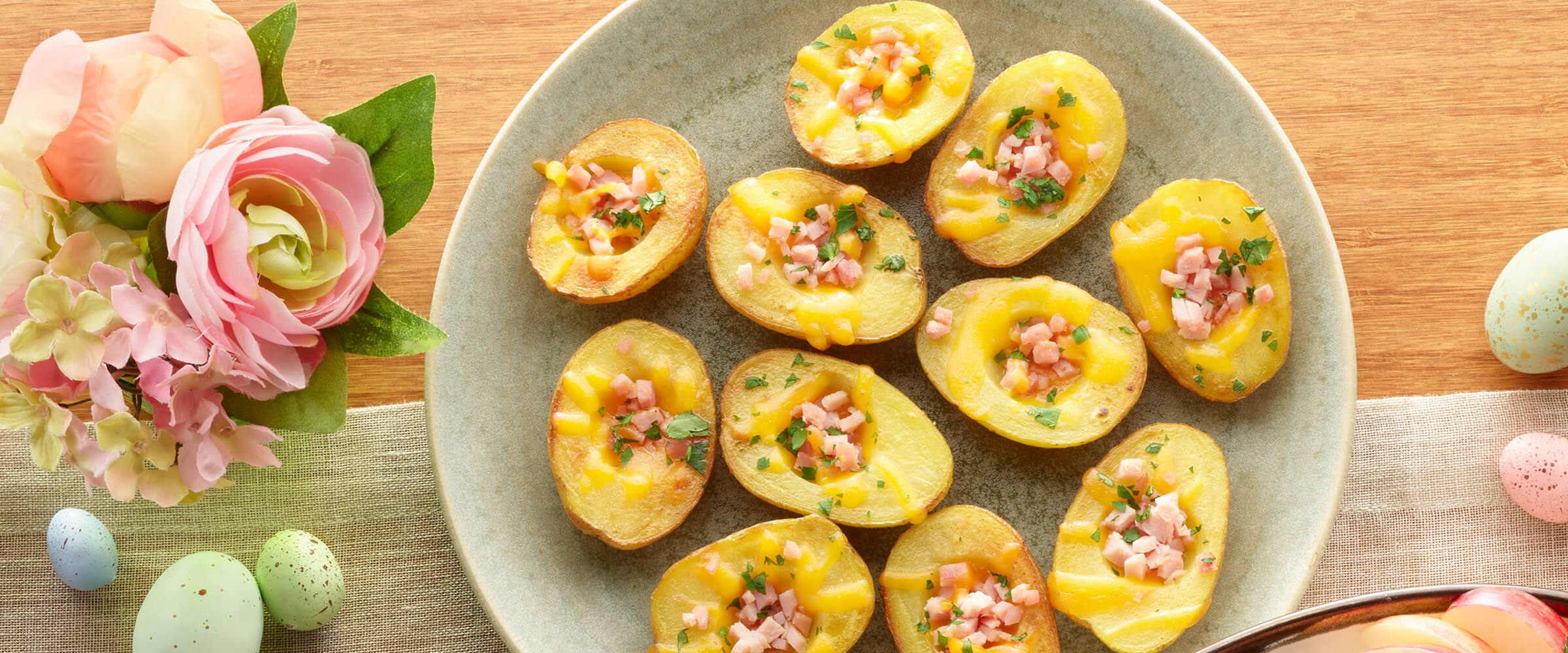 Prep Time
Cook Time
Cook Method
Dish Type
Ingredients
1

pound small Yukon gold potatoes, scrubbed

1

cup finely diced HORMEL® CURE 81® Classic Boneless Ham
1

½

shredded cheddar cheese

½

teaspoon salt

¼

teaspoon black pepper

2

tablespoons chopped parsley
Directions
Place potatoes in large saucepan. Fill with water, covering potatoes. Bring to boil. Turn the heat off. Cover and let potatoes stand 5 to 7 minutes.

Heat oven to 400°F.

Drain potatoes. Cut in half. Using a small spoon, scoop out some of the insides of potatoes. Place in a baking dish. Sprinkle with half of the cheese. Bake 5 minutes, or until cheese is melted.

Top each with ham and remaining cheese. Bake 3 to 5 minutes, or until cheese is melted and potatoes are beginning to brown. Season with salt and pepper.

Garnish with chopped parsley.
Featured In
Stories
Savoring the Flavors of Spring: A Delicious Duo for Your Table
Experience the best of both worlds with mouthwatering ham, and tender turkey breast.
Read More