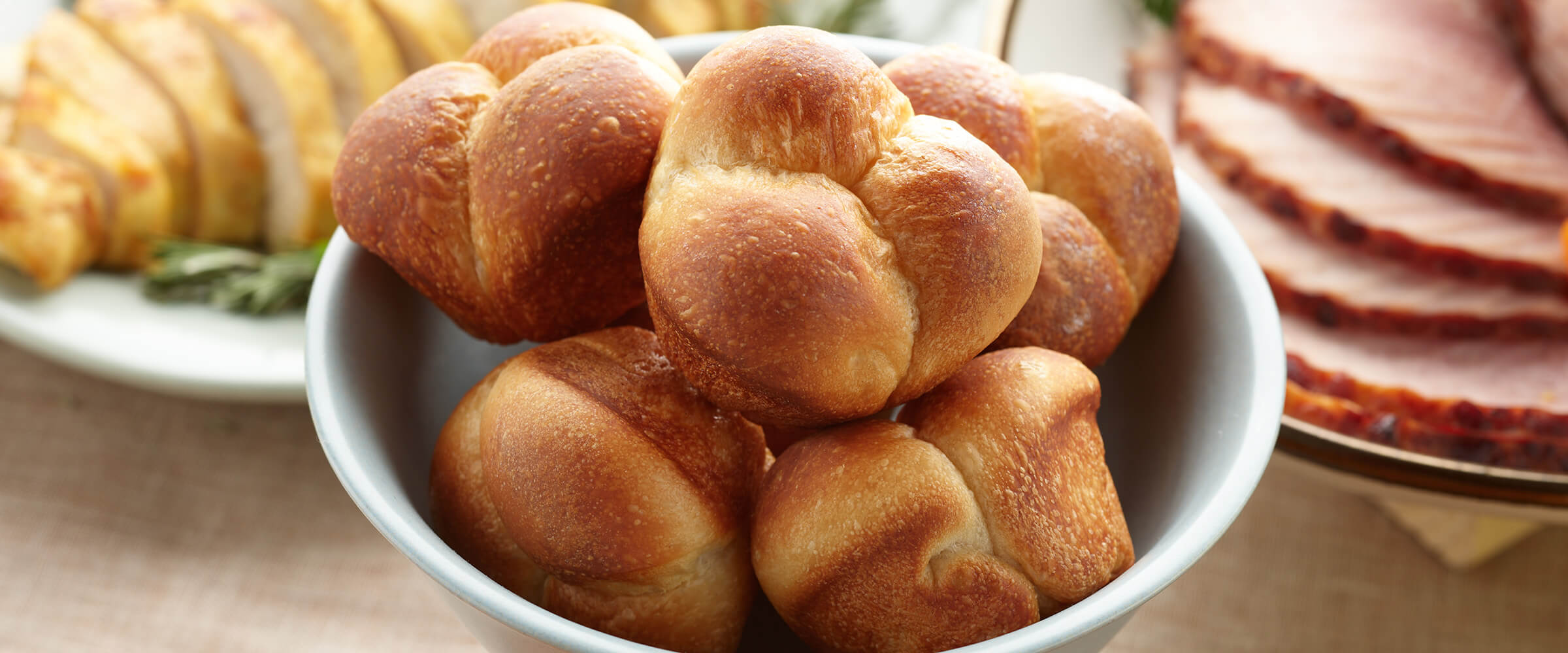 Prep Time
Cook Time
Cook Method
Dish Type
Ingredients
4

cups milk

1

cup sugar

1

cup vegetable oil

8

cups flour
4

½

teaspoons active dry yeast

2

tablespoons salt
Directions
Pour milk into stock pot or Dutch oven. Add sugar and vegetable oil. Stir to combine. Scald mixture and cool to lukewarm (between 90 and 110 degrees).

Add in flour and yeast. Stir together and allow to sit, covered. Stir (or knead just a bit) until combined.

Butter 1 or 2 muffin pans. Form the rolls by pinching off a walnut sized piece of dough and rolling it into a little ball. Repeat and tuck three balls of dough into each buttered muffin cup. Continue until pan is full. Cover and allow to rise for about 1 to 2 hours.

Bake in a 400°F oven until golden brown, about 17 to 20 minutes.
Featured In
Stories
Savoring the Flavors of Spring: A Delicious Duo for Your Table
Experience the best of both worlds with mouthwatering ham, and tender turkey breast.
Read More