Leaves changing. Temperatures dropping. #PumpkinSpiceLatte trending. These are timeless signals of the annual shift away from summer.
Yet, pumpkin spice is more than just a latte flavor; it is a sublime complement to a variety of ingredients, from apples to zucchini.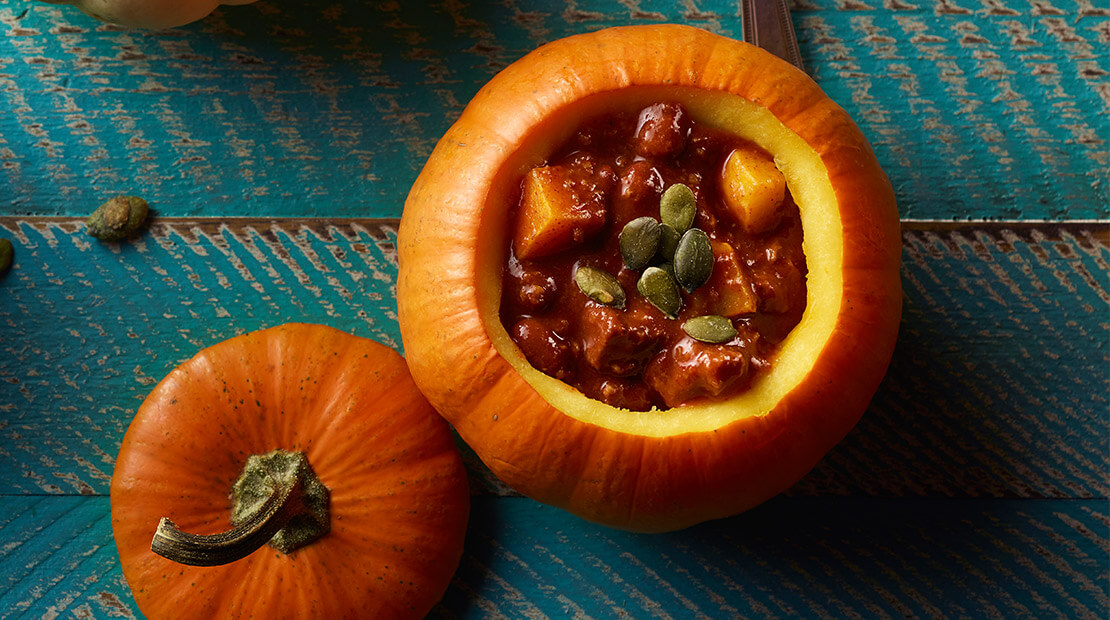 Pumpkin Spice Chili
Total Time

30 minutes chili, 1.5 hours chili + pumpkin bowls
1

tablespoon olive oil

1/2

cup onion, chopped

1/2

teaspoon ground pumpkin pie spice

2

(15-ounce) cans Hormel® chili

1/2

cup cubed pumpkin

6

miniature pumpkins (optional)
Instructions
In large saucepan, heat oil over medium heat. Sautée onion 7 to 9 minutes or until translucent. Add pumpkin pie spice and cook 1 minute. Stir in chili and pumpkin. Bring mixture to a boil; reduce heat and simmer 20 minutes or until pumpkin is tender.
Mini Pumpkins (Optional)
Heat oven to 400°F. Place whole pumpkins on a lightly greased baking sheet, stems up. Bake 20 minutes. Let stand 10 minutes. Cut stem off and scoop out seeds.
Food
Unbe-leaf-able Autumn Harvest Breads
Breads for fall you'll want to make all season long
Try It At Home
Food
Savory Seasonal Soups
This fall, wool socks are only the second-best way to keep warm and comfy.
Try them at Home
Food
Ultimate Grill Day
Four flavorful favorite recipes for your next day at the grill
Try It At Home