If you like nachos, you'll be head over heels for chilaquiles. What's even better? They're from Hormel Foods Chef Tony Finnestad, a pro when it comes to whipping up masterful dishes that don't require a culinary degree.
I always have pickled onions on hand. I use them in tacos, I use them on eggs, I use them for toppings – wonderfully versatile and super flavorful and really, really easy to make.

Chef Tony Finnestad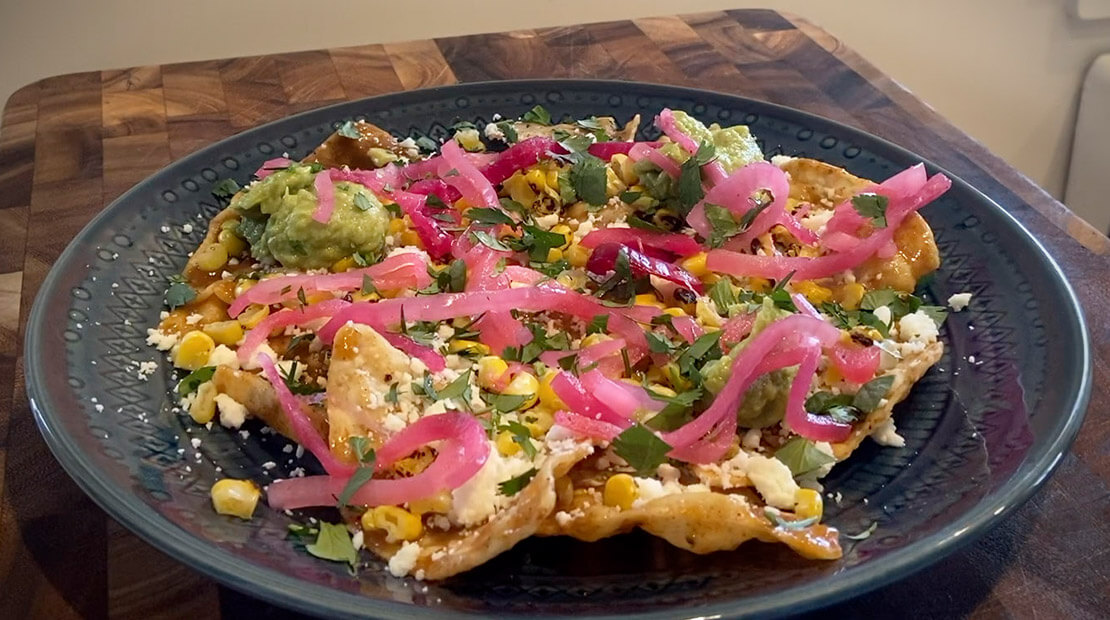 Chilaquiles
1

cup salsa

3

cups tortilla chips

1/4

cup queso fresco cheese, crumbled

1/4

cup pickled onion, if desired

2

tablespoons chopped avocado

2

tablespoons charred corn, if desired

2

tablespoons cilantro, roughly chopped

Squeeze of 1 slice fresh lime

1

fried egg, if desired
Instructions
In medium skillet over low heat, bring salsa to boiling. Add chips; cook 2 to 3 minutes or until chips start to soften. Remove chips and sauce to serving plate and top with remaining ingredients. Serve immediately.