Chef Megan Hjelle not only knows how to whip up delicious dishes, she is an expert at making it a family affair. Megan and daughter Abigail demonstrate a wonderful variation on ordinary meatballs made with ground turkey, of course!
… A fun and easy recipe … that you can make at home with your kids.

Chef Megan Hjelle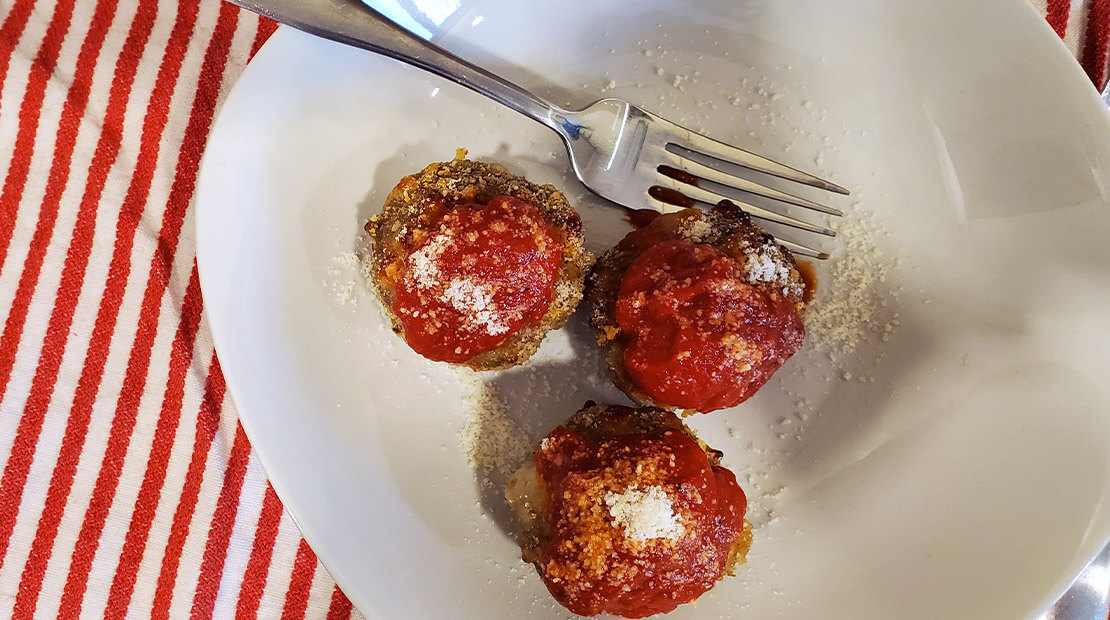 Crispy Meatballs
1

(16-ounce) package JENNIE-O® lean ground turkey

3/4

cup shredded mozzarella cheese

1

cup panko breadcrumbs, divided

1

egg, beaten

2

tablespoons Italian seasoning, divided

1

tablespoon garlic paste

1

teaspoon dried basil leaves

1/2

teaspoon dried parsley flakes

1/3

cup crushed corn flakes

Salt and pepper, to taste
Instructions
Heat oven to 425°F. In bowl, mix together ground turkey, cheese, ¼ cup breadcrumbs, egg, 1 tablespoon Italian seasoning, garlic paste, basil and parsley flakes. Form mixture into 18 meatballs and place on baking sheet. Cover and refrigerate 30 minutes to 4 hours.
Heat oven to 425°F. Place baking rack on baking sheet. In small bowl, combine ¾ cup breadcrumbs, corn flakes, 1 tablespoon Italian seasoning and salt and pepper, to taste. Roll chilled meatballs in crumb mixture; place on baking rack. Bake 20 minutes and until internal temperature reaches 165°F as measured by a meat thermometer. Serve with marinara sauce or in a meatball sandwich. Makes 18 meatballs.