Hadassah Patterson can do it all: short-order food trucks, five-diamond fine dining establishments and even directing nonprofit food programming. With degrees in culinary and hospitality management, she is a champion of inclusivity, signing her recipes for those who are deaf, a sensitivity born from her adult-onset hearing loss. Embracing all people transcends boundaries, as Patterson uses global cuisine to make our world a little bit smaller and our dinner tables, much more flavorful.
Spices …. Mmmm, smells good.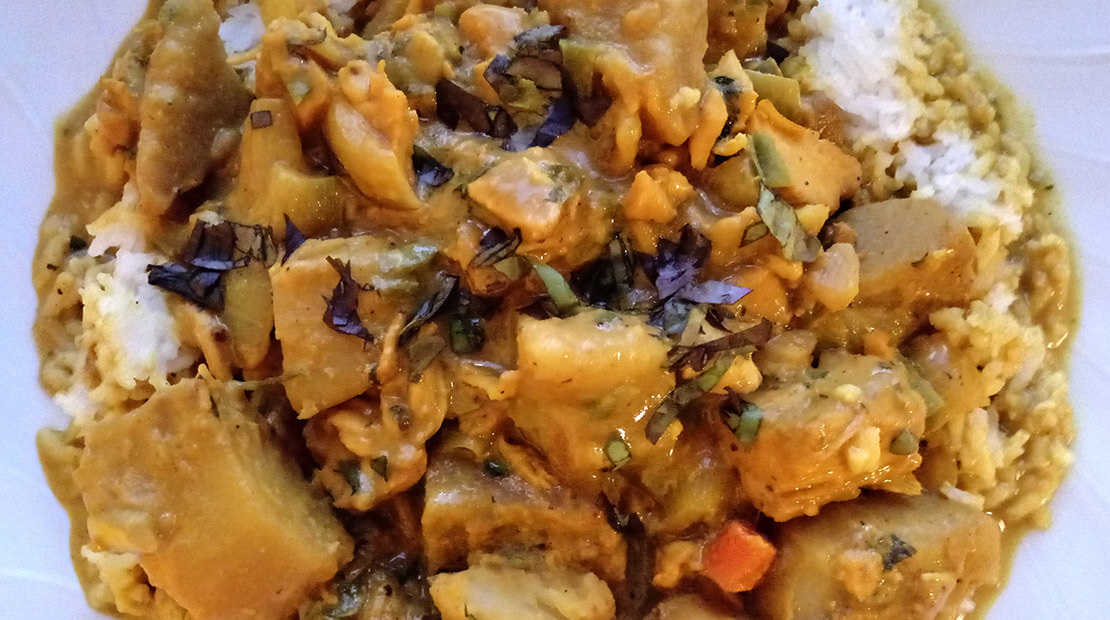 Yellow Chicken Curry (Basic Thai Style)
Total Time

1 hour

Serves

4 to 6
2 to 3

tablespoons oil

3

tablespoons curry powder*

2

tablespoons minced garlic

1

onion, cut into large pieces

3

cups coconut milk

1

cup water

3

cups cubed potatoes

1

cup sliced carrots

2

(10-ounce) cans HORMEL® premium chicken breast

1/2

cup diced bell pepper

1

tablespoon chopped basil

1

tablespoon chopped cilantro

Salt and pepper, to taste

1

lime, juiced

Minced hot peppers (Thai green chilies, jalapeno peppers, etc.), to taste

Cooked rice
Instructions
In stockpot, heat oil over low heat; add curry powder and cook 30 seconds or until aroma is released. Add garlic and cook 30 seconds. Increase heat to medium and add onion; cook 3 minutes. Stir in coconut milk and water; simmer 5 minutes. Add potatoes and carrots; simmer 10 to 15 minutes. Stir in chicken, bell pepper, basil, cilantro, salt and pepper; cook 30 minutes. Stir in juice of 1 lime and minced hot peppers, if desired. Serve over rice. Serves 4 to 6.
Chef's notes:
Make your own curry powder by combining 3 tablespoons turmeric, 2 tablespoons ginger, 2 tablespoons cumin, 2 tablespoons cinnamon and 2 tablespoons coriander. Store in airtight container.
This is a flexible recipe for home cooks. It was formulated with children or the elderly in mind, but more heat can be added. Also, you can add other vegetables you may have, such as green beans or peas and more flavorings, like lemongrass, lime leaves or fresh ginger instead of ground ginger.