For Oliver Ballinger, senior packaging scientist at Hormel Foods, packaging goes beyond spreadsheets, prototypes and data points. For him, it's about building a more sustainable future, one package at a time. He's one of a team of scientists, innovators and engineers at Hormel Foods who are passionate about developing efficient and safe packaging solutions as the company feeds millions of people all over the world. It's a complex challenge because Hormel Foods uses more than 73,000 unique items and a variety of materials to package their products.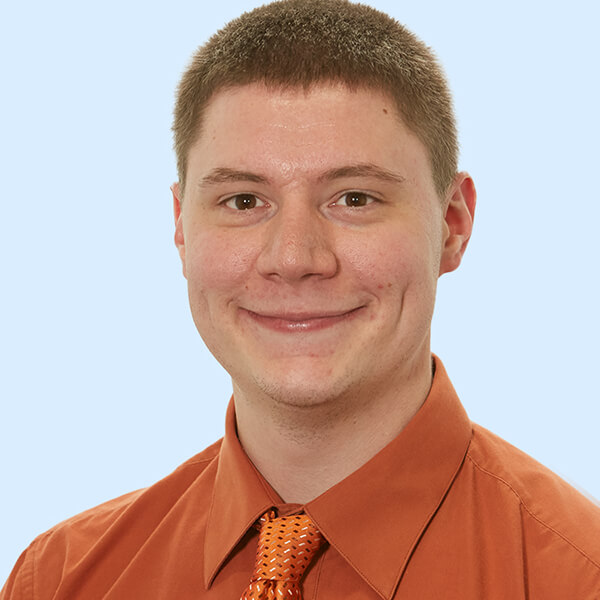 Working toward packaging innovations is not new for Hormel Foods. We have always strived to have our packaging recyclable, reduce material use and use the least amount of packaging while balancing many other safety, regulatory and economic demands.

Oliver Ballinger, Senior Packaging Scientist – R&D, Hormel Foods
Ballinger's team is guided by a broader company-wide strategy called the 20 by 30 Challenge, a set of 20 goals to achieve by 2030. One key goal is to focus on packaging sustainability efforts through research, innovation, on-package recycling information and package weight optimization without sacrificing safety or shelf life. These efforts, along with the rest of the company's Global Impact initiatives, build toward reaching the broader U.N. Sustainable Development Goals.
Small Changes, Big Impact
The team is constantly searching for opportunities to use less material and to encourage recycling, and they know that small changes can make big impacts. In 2022 alone, the team reduced product packaging by more than 1.5 million pounds.
A few recent examples

Stand Out
saved in new Planters® bottle
saved in new Justin's® bottle
saved by Hormel® Square Table™ packaging
saved in new Jennie-O® ground turkey boxes
The Planters® brand plastic bottle was redesigned with projected annual savings of 440,000 pounds of plastic, along with tweaks to avoid any issues with the recycling cleaning process.
In 2022, the team redesigned Justin's® peanut butter jars to use 30% less plastic, which will amount to over 165,000 pounds of materials saved annually.
The packaging for Hormel® Square Table™ entrees was redesigned to include 25% of material from post-consumer recycling, saving over 382,000 pounds of material annually.
The thickness of the board for Jennie-O® ground turkey boxes was reduced, generating over 1 million pounds of material savings annually.
We are very data driven and constantly looking for efficiencies. Over the last five years, we have saved over 6.5 million pounds of packaging material.

Oliver Ballinger, Senior Packaging Scientist – R&D, Hormel Foods
Material savings are more than good for the environment alone. There is a direct correlation between the product's carbon footprint and the energy savings from material sourcing, manufacturing, shipping and disposal. After exceeding its previous packaging goal to reduce 25 million pounds of product packaging by 2020, the team is thinking up a new set of targets to catalyze its impact over the next decade.
Toward Zero Food Waste
Sustainable packaging solutions at Hormel Foods sit at the intersection of food waste and food safety. While a packaging alternative might be saving tons of material, if it shortens the product's shelf life, the ultimate result will be an increase in food waste. The right packaging, on the other hand, can extend a product's shelf life by months and reduce food waste. Similarly, recyclable packaging materials have to be cost-effective so they don't increase the product's price and hinder the company's ability to provide safe and nutritious food to all customers and consumers.
"We're not yet at a point where we can fully replace plastic," he says, "but it needs to be handled better and in particular its end of life needs to improve. High barrier films provide us with an improved shelf life compared to the old ways of using butcher paper. Similarly, if we went back to packaging all liquids in glass, that'd generate a lot more emissions from transportations."
The Answer Is

Collaboration
of Hormel Foods' product packaging, by weight, is recyclable
of Hormel Foods' packaging is made from recycled materials
The packaging team is led by Daniel Miller, director of Research Innovations, who has spent the last 30 years guiding the company toward more efficient and sustainable packaging solutions, among other strategic efforts. Miller's team partners with departments and brands across the company to assess the supply chain and identify sustainability opportunities. Thanks to ongoing research and collaboration, about 83% of the company's product packaging, by weight, is recyclable and more than 30% is made from recycled materials. These numbers will only continue to rise as a result of ongoing innovations.
Collaboration with partners outside of Hormel Foods is just as important. The packaging industry needs to work like a circular engine, and with a recycling rate in the US at below 30%, we are still miles away from circularity. But every decision counts and can move us closer to an efficient system. As Ballinger notes, moving ahead requires all stakeholders to collaborate, and every product decision needs to take into account the broader ecosystem of players, from suppliers, transportation partners and retailers to consumers.
When Ballinger is not in his lab testing prototypes, you can find him at the recycling plant, talking with Hormel Foods packaging suppliers. This direct line enables the packaging team to understand the challenges the recycler encounters when trying to integrate packages into the recycling pipeline. The engagement goes both ways, with suppliers pitching solutions and ideas back to the Hormel Foods team. Among these conversations, the company's packaging team has started discussions around chemical recycling, an advanced form of recycling technology.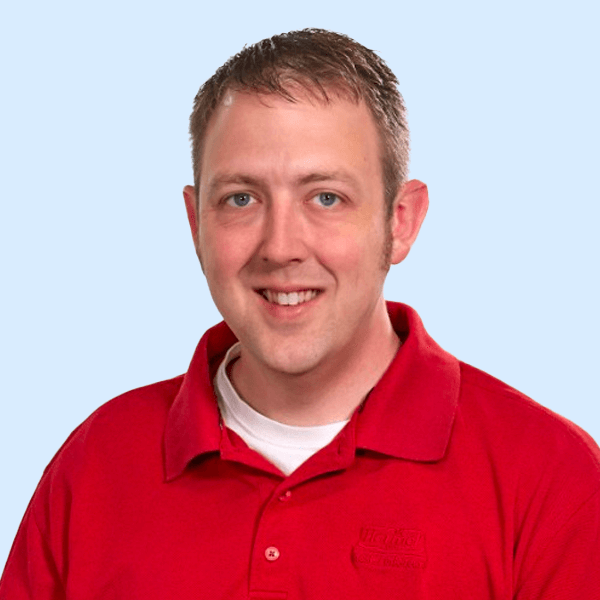 As we forge stronger partnerships with our packaging suppliers and challenge ourselves to push the limits of material usage, I am constantly amazed by our team's commitment to finding new ways to save packaging and reduce our impact. We take great pride in the progress we've made thus far and are thrilled at the opportunities that await us in the future.

Chad Donicht, Manager R&D Packaging, Hormel Foods
Many of the most successful solutions leverage the ecosystem of partners working collaboratively to address local challenges. The Hormel Foods packaging team now sits on the Recycling Education Committee, which is a group of stakeholders that meets regularly with the goal to expand Minnesota's recycling industry and reduce recycling contamination. Ballinger is keen to remain active in this group and leverage its expertise and insights to continue strengthening recycling processes. His goal is to design packaging solutions and systems that will successfully go through the recycling chain.
Educating the Consumer
Ambitious goals and packaging innovations can only go so far if the consumer doesn't know how to properly recycle or dispose of packaging materials. Ballinger and his team focus on the role that retailers and CPG brands play, enabling them to close the loop and bring those materials back into the value chain. One way to do that is through clear labeling and on-package communication.
In 2020, the packaging team at Hormel Foods started including the How2Recycle label, a standardized labeling system that easily communicates recycling instructions to consumers. The campaign is guided by a clear mission: to get more materials into the recycling bin by taking the guesswork out of recycling.
"We didn't want to have consumers questioning things and throwing it away, and end up having that material be recyclable or on the flip side, taking something and trying to recycle it when it wasn't recyclable and bogging down the whole recycling stream," Ballinger says.
To date, Hormel Foods has added How2Recycle logos onto more than 600 items, including many Hormel® Compleats® microwave meals and Hormel® Cure 81® ham products. Going forward, all new products will carry the How2Recycle label, and Ballinger estimates that within five years, all existing Hormel Foods products will carry the label.
The How2recycle project is one of dozens of other packaging initiatives intended to lead Hormel Foods toward a future where consumers, retailers, CPG companies and recyclers work seamlessly together to create a circular economy that decouples growth from environmental impact.