2017 Bacon Report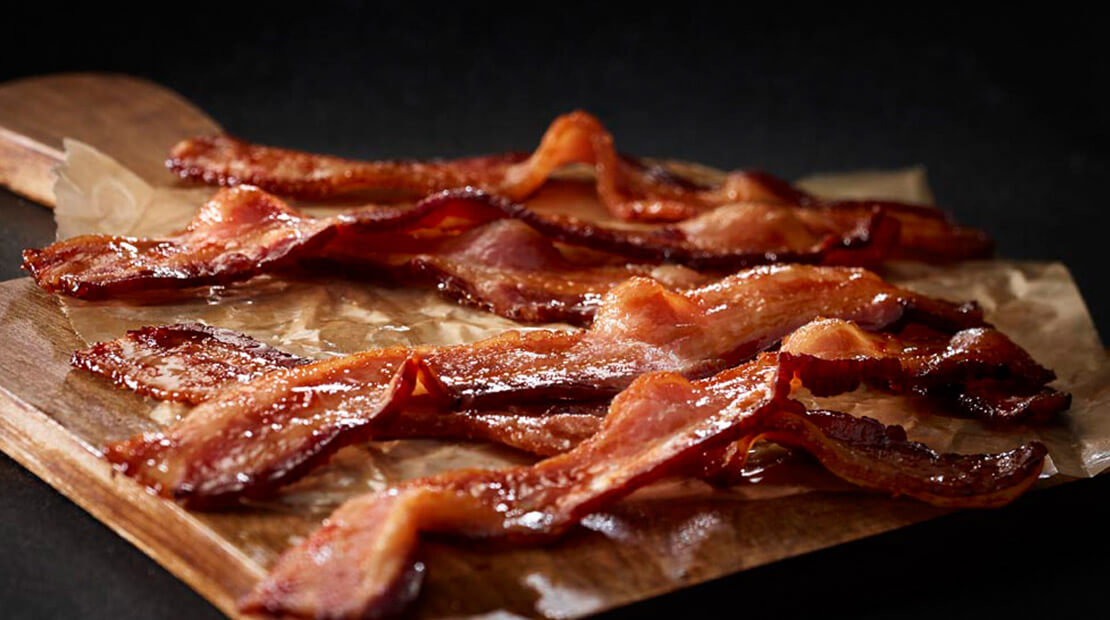 The National Provisioner
Nick Schweitzer, senior brand manager for Hormel Foods weighs in on bacon trends in the 2017 Bacon Report from National Provisioner
Refrigerated bacon sales reached $4.4 billion, growing 3.5 percent in U.S. retailers for the year ending July 9, according to IRI, a Chicago-based market research firm. Bacon's growth is not surprising as the product found a second life in the trend cycle a few years ago, when chefs and manufacturers began adding it to everything from donuts to vodka.
Bacon is all over menus, with chefs experimenting with new preparations, flavors and cuts. This trend has really continued to this day with bacon experiencing growth across all menu parts during the past year, including notable growth among desserts and beverages which are both up 17 percent, according to Datassential, Chicago …
Hormel's Schweitzer agrees that consumers' demands for flavor are driving sales at Hormel as well. Hormel Black Label continues to deliver flavors such as Cherrywood, Pecan Wood, Maple Black Pepper and Jalapeño to meet the constantly changing consumer landscape. "Hormel Black Label bacon and Hormel Natural Choice bacon have been and continue to be key growth drivers within our refrigerated foods segment," he says.
"Jalapeño Bacon is our most requested bacon [from call-ins, Twitter and Facebook requests]," Schweitzer adds. Cherrywood and Maple Black Pepper bacon varieties also continue to perform well.
In addition, Hormel's newest bacon variety is Double Smoked. "It's double smoked for richer smoke flavor," Schweitzer explains.