7 Things You Must Have to Make the Perfect Homemade Pizza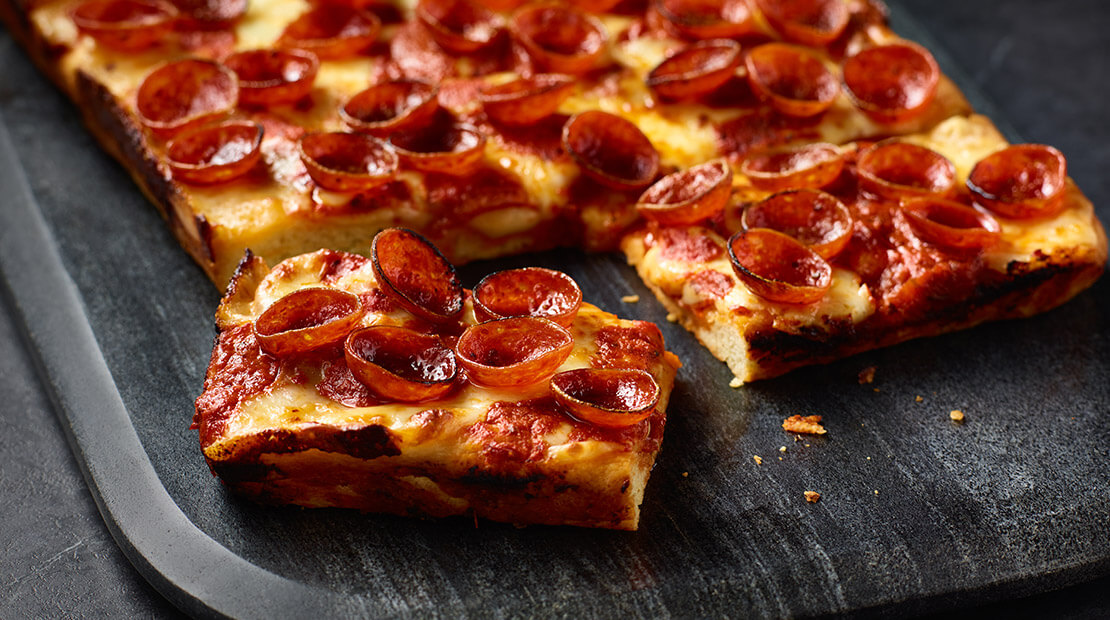 Guilty Eats
There is really nothing better than a homemade pizza! It's fresh, delicious, and amazingly gooey with cheese and toppings. You really can't go wrong.
That being said, there are some things that make the process a little bit easier and the pizza taste just a little bit better. Let's take a look at a few must-haves to create the perfect slice!
How to make the perfect homemade pizza
Cup N' Crisp pepperoni
Pepperoni is pepperoni, right? Wrong! Not all pepperoni is worthy of your delicious homemade pizza. You need something that's thick enough that you'll actually taste it and that will crisp up at least a little bit while it's cooking. Who doesn't list the little burnt ends on pepperoni?!
I have bought Hormel's Cup N' Crisp for a while now and recently got a sample and they're delicious. They also curl up, get crispy, and make little meat teacups of grease. YUM!
DeLallo pizza dough kit
The DeLallo pizza dough kit is the only one I use. Yes, you could make your own pizza dough from scratch but when the kit comes with everything you need, why bother??
You just throw the flour and yeast together, pour in hot water, and mix and knead.
Then wait 45 minutes for it to poof up and you're ready to make some pizza! It gives you the same feeling as making pizza dough from scratch but without any measuring.
Pizza stone
No, this is not just for fancy chef/foodie people. A pizza stone does actually make your pizza taste better not to mention way crispier than any pizza pan you're going to find. Just be sure you put it in the oven while it's preheating and slide the pizza right onto the stone to cook.
Also, please don't dunk it in water when cleaning it. A damp cloth with some elbow grease will do the trick. It's supposed to look a little rough after you use it a couple of times. Don't worry!