9 False Facts About SPAM Everyone Actually Believes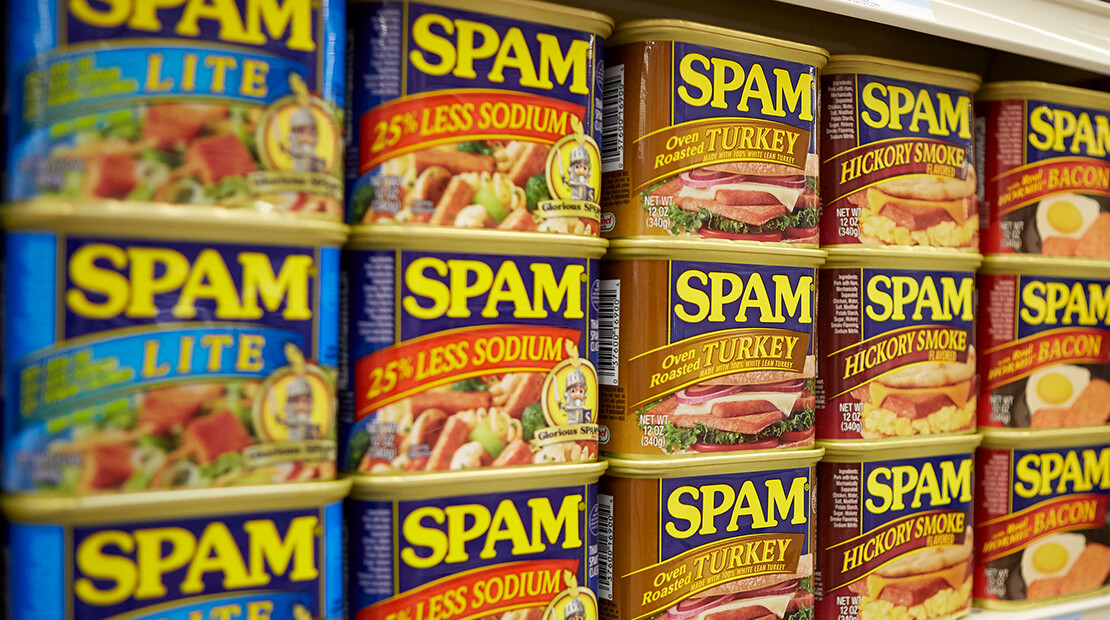 Mashed
Oh, SPAM® Beloved by many, misunderstood by … a whole lot more.
What started as a shelf-stable meat option that got many Americans through the end of the Depression, fed troops during World War II, and helped war-torn nations from across Europe to Russia to the Philippines and Korea stave off starvation has today not only been embraced by cuisines around the world but, in a time when food trends seem governed chiefly by the importance of all-natural, whole foods, has developed a cult following, appearing on the trendiest of menus across the country. The brand even tapped celebrity chef Roy Choi as the spokesperson for the bodega staple back in 2013
But what is SPAM®, really? What's it made of? And how on earth did shelf-stable meat become so beloved? To answer these questions and more, we're debunking the most widespread myths about SPAM®, from naming conventions to perceptions surrounding it and more.