Columbus Craft Meats Announces Launch of Charcuterie Tasting Board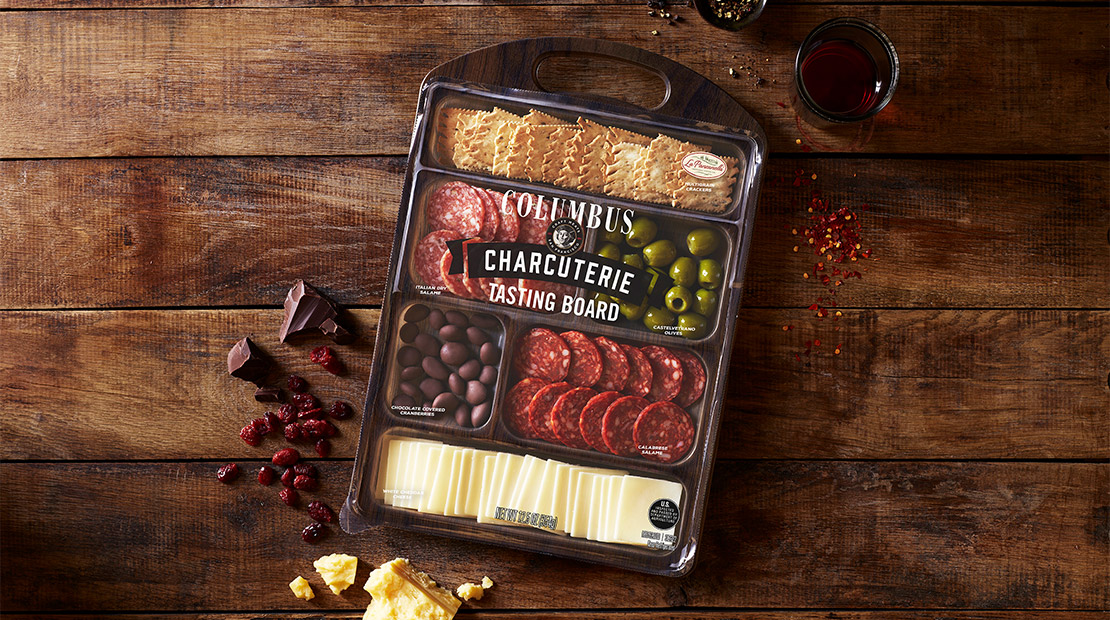 Deli Market News
The premium deli company unveils the latest in charcuterie innovation, melding high-quality with ingenuity
More and more consumers are eating charcuterie, and while this trend continues, it presents more opportunities for foodservice operators and specialty food companies to keep elevating the space. I can't tell you how many pubs I've been to that feature in some way or another a plate with meats and cheese. And as this trend continues to bolster the deli and cheese departments, high-profile companies are helping consumers experience the charcuterie board in the comfort of their own homes. Columbus Craft Meats, for example, announced the launch of its Columbus® Charcuterie Tasting Board, designed to make the premium charcuterie experience easy and convenient for everyone.
"Our new Columbus Charcuterie Tasting Board is perfect for consumers looking for a premium charcuterie experience, whether they are entertaining or want to bring something to a party," said Henry Hsia, Director of Marketing. "Instead of having to purchase the items individually and craft a board on their own, consumers can rely on our expertise."
According to a news release, the new Columbus Charcuterie Tasting Board contains premium ingredients on a wood-printed board. The board has brand favorites like Columbus Italian dry salami and Columbus Calabrese salami, alongside aged white cheddar cheese, premium chocolate-covered cranberries, Castelvetrano olives, and La Panzanella multigrain crackers.