SPAM Alert!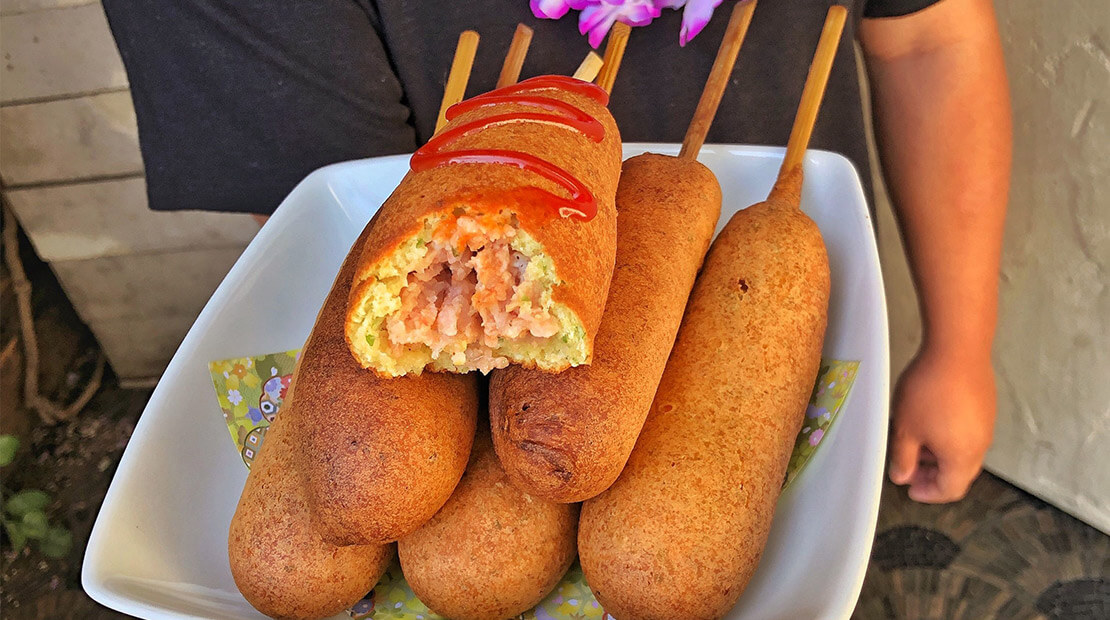 Mpls\St.Paul Magazine
Trendy chefs are celebrating SPAM coast-to-coast, and they're leaving Minneapolis in the dust.
Is there anything more Minnesotan than not appreciating how awesome we are? From F. Scott Fitzgerald to the Lakers to Lizzo, we have a weird habit around here of only recognizing how amazing our home-grown heroes are after the coasts bestow their seal of approval.
Well, something similar is afoot in the culinary world right now in regards to SPAM. Our local chefs need to get on it, so that all these coastal chefs aren't bogarting all the SPAM future culinary relevance. My evidence:
Fancy Brooklyn Loves SPAM
Are you aware that the ultra-trendy Brooklyn, NYC restaurant Swell Dive has been making big news with their chicken-fried SPAM tacos? It's true! Eater New York critic Ryan Sutton recently called them "fantastic"; "The fried shell packed a gentle crunch, while the industrial luncheon meat, cut as thickly as a Snickers Bar, exhibited the airy snap of an artisanal sausage. A shower of crispy onions imparted aroma and complexity." That sounds like good SPAM that the Twin Cities would enjoy! But it's not here.
Fancy Miami Loves SPAM
Meanwhile, Miami star chef Timon Balloo, of the wildly successful Sugarcane Raw Bar restaurants, is all about SPAM at his new restaurant Balloo. He's even talking about making it himself from scratch. I mean, God bless him and all of his endeavors, but what are people in Miami doing making SPAM, when we make the actual hogs SPAM is made from? If anyone is making artisanal SPAM, I think it should be someone with a lot of Minnesota hogs at hand—you know who you are!
Fancy Los Angeles Loves Spam
Finally, have you asked yourself what fancy movie-star-wanna-be's were doing all September? Eating SPAM of course, at the three-successive weekend SPAM pop-ups called MUSUBI MADNESS from the Hollywood tiki bar LONO. What was served at such a series of events? Via Delish (although they spelled it incorrectly as musabi throughout the entire piece, we corrected it for them): "A build-your-own musubi bar featuring global variations like Chili Verde Musubi, Filipino Lumpia Musubi, and American Burger Musubi, Korean Fried Rice Musubi, and Spring Roll Musubi" as well as, "a SPAM and shrimp corn dog served with banana ketchup; a SPAM-Infused Soft Serve Sundae that comes with topping options like furikake, teriyaki caramel, and vanilla-braised pineapples; SPAM-themed Tiki Cocktail made with rum, pineapple, Cara Cara oranges, and coconut creme and served over crushed ice."