TSA-Approved Foods: Exactly What You Can Bring With You on Your Next Flight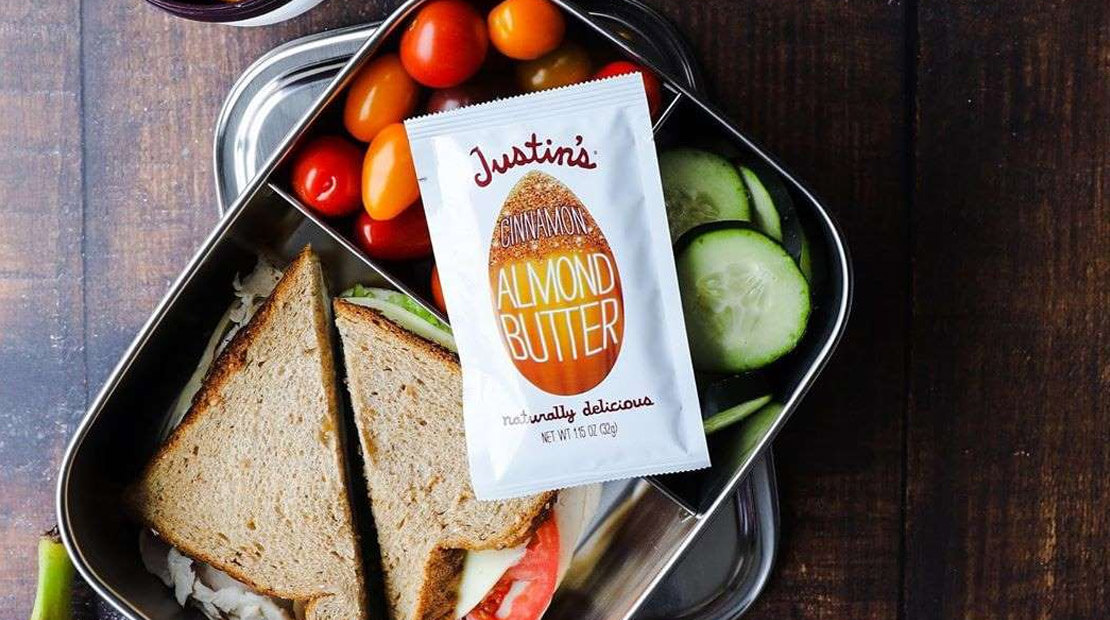 Eat This, Not That!
Tips on food you can bring through airport security, and what to eat to feel your best when traveling.
Unless you're flying first-class or international, the chances you'll be served a full meal on your next flight are pretty slim. That means it's on you to pack your own snacks because there's no chance that paltry bag of pretzels or those sugary, gooey stroopwafels served complimentary in-flight will stand a chance against the hunger pangs causing turbulence in your tummy. Oh, and if you're flying on a budget carrier, don't expect any snacks at all to be passed out for free.
The solution: Pack your own travel snacks. But, when you go this route, you've got an added challenge in determining which foods are TSA-compliant. You don't want your homemade hummus or your jar of organic peanut butter to get tossed in the trash bins at security, right?
We've done some digging and investigated which foods you can get through airport security, and which ones are on the no-fly list. We're also consulted registered dietitians to get some healthy snack ideas for your next flight.
What foods are TSA-approved?
In general, the Transportation Security Administration (or TSA) applies the same "liquids rule" to your food as it does your cosmetics. That's to say, you could technically pack chicken noodle soup—but, just like your perfume, you've got to limit it to 3.4 ounces or less, and that probably won't be enough soup to hold you over.
But, what exactly constitutes a liquid, according to TSA? You know bone broth clearly falls into this category, but TSA also considers foods with thicker consistencies (think: creamy dressings or yogurts) to be liquids, too.
Here are the foods that, if you choose to carry on, you'll need to limit to 3.4 ounces to get through security:
Creamy cheeses
Creamy dips and spreads
Gravy
Honey
Hummus
Ice cream
Jam and jelly
Maple syrup
Oils and vinegars
Peanut butter
Pet food, wet
Salad dressings
Salsas and sauces
Soups
Yogurt
Let's dig into this a little more: Sandwiches and salads are OK, so it shouldn't be problematic if you've spread a little more than 3.4 ounces of peanut butter on your PB&Js or gone crazy with the oil and vinegar on a huge salad. As long as these things aren't in their own separate containers in quantities larger than 3.4 ounces, you should be good to go.
While veggies or whole fruits are usually great, healthy snack ideas, you won't be able to pack those if you're flying from Hawaii, Puerto Rico, or the U.S. Virgin Islands to the U.S. mainland because of the risk of spreading invasive plant pests, according to TSA.
But, here's a good-to-know hack: If you've got questions about whether your food will make it through security, you can simply snap a photo of your food and ask TSA officials via Facebook Messenger or Twitter.
Oh, and in case you're wondering: Yes, live lobster get the green light from TSA, but the airline might prohibit them from boarding the flight …
Nuts and nut butter packs
Just one ounce of almonds provides a satiating combination of healthy fats, protein, and fiber—all great for fighting travel munchies, says Yawitz. "They're also a good source of magnesium, which can help fend off muscle cramps and headaches," Yawitz says. Pick unsalted, raw nuts if possible because sodium is dehydrating, Cecere says. She also suggests nut butters like Justin's almond butter packets. At 1.5-ounces, they're TSA-approved, and, Cecere says, they are perfect for pairing with whole-grain crackers or a banana. You may want to eat any nut snacks while at the gate, though, in case a fellow passenger has nut allergies is on your flight.
Pre-packaged bars
"My picks are RX Bars, Larabars, or KIND bars," says Cecere. They are made with whole food ingredients like dates, nuts, seeds, and dried fruit." You can also find these easily at the airport if you forgot your snacks.
Yogurt
While you won't be able to get your yogurt parfait through TSA if it's more than 3.4 ounces, airports typically have yogurt available at most grab-and-go places, Cecere says. "Yogurt is awesome because it has probiotics, which are beneficial for immunity and digestion," she says. "I always look for Greek yogurt, preferably plain, which is higher in protein and lower in sugar."