Consumer Perceptions of 'Clean' are Changing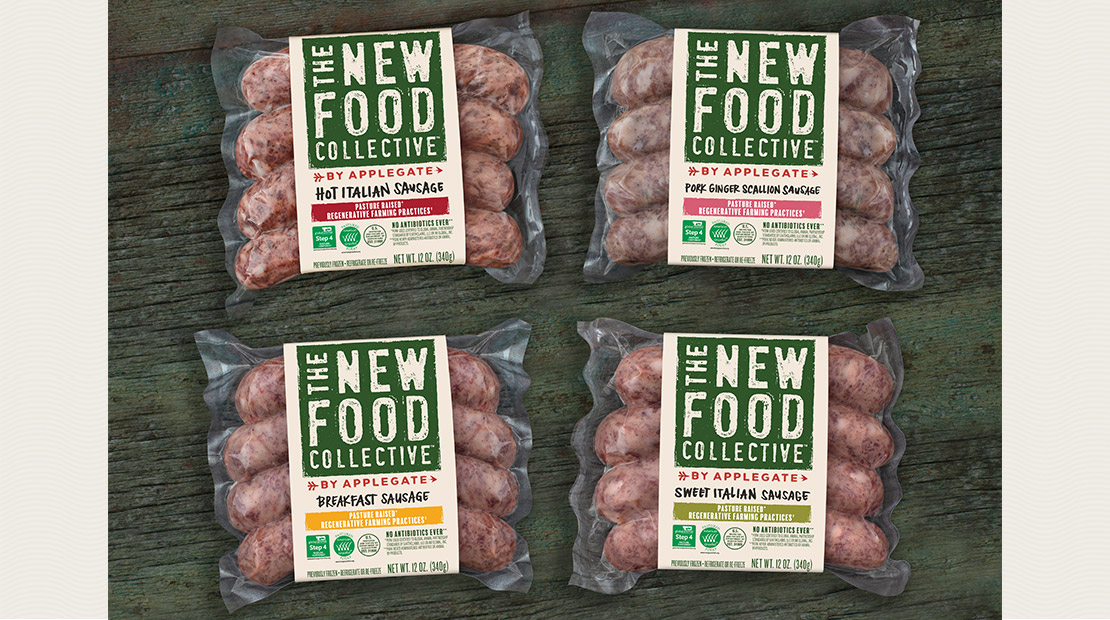 Food Business News
The perception of clean remains a powerful force in food and beverage product development. What started as a trend focused on removal of specific ingredients from formulations has rippled through the supply chain and to the farm. Food and beverage manufacturers are advocating for improved production practices to enhance the functionality and sustainability of raw materials.
Applegate Farms, L.L.C., a subsidiary of Hormel Foods Corp., launched The New Food Collective in February, a premium brand featuring pasture-raised meats and small-batch production methods. The launch includes a line of fresh sausages made with certified grass-fed pork.
The brand sources meat from farms in Georgia, Kentucky and Missouri that use regenerative agricultural practices, according to the company. The pork in the sausages is the first to be certified by the American Grassfed Association, which mandates that hogs have maximum access to forage and graze in the woods and pasture.
"The American Grassfed Association standard is a leap ahead of anything else out there," said Gina Asoudegan, vice-president of mission and innovation for Applegate. "The organization's name focuses on pasture — and these new sausages deliver on that.
"But A.G.A. also stands for no antibiotics, no genetically modified feed and the highest animal-welfare standards. You'd need five separate logos to replace what A.G.A. does."
The New Food Collective products include sweet Italian pork sausage with fennel, sea salt and pepper; hot Italian pork sausage with fennel seeds, chili flakes and cayenne; ginger-scallion pork sausage; and breakfast sausage, featuring salty, sweet and spicy notes.
"At Applegate, we want to change the meat we eat, and this launch propels that mission forward," said John Ghingo, president of Applegate. "We're making a big bet on regenerative agriculture as one of the paths to show the world that raising animals and eating meat doesn't have to be problem. Animals can and do play a vital role in a healthy food system."