Couple Hosts Pizza-Themed Reception Complete With Mozzarella Cheese Fountain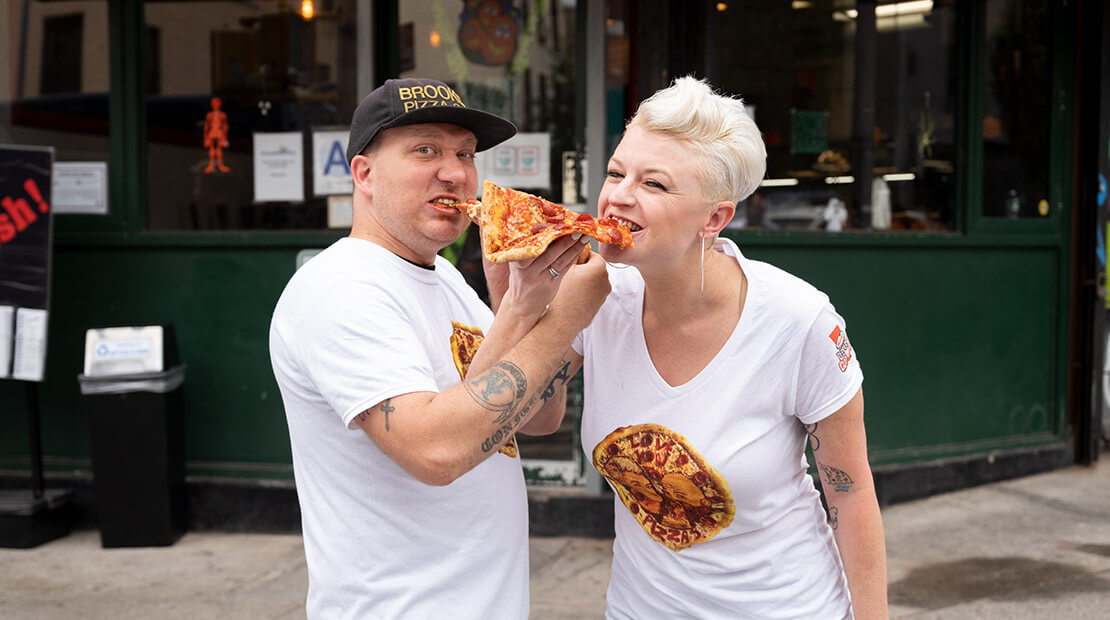 FoodBeast
The love between two individuals can be so powerful that it becomes timeless. The same can be said about love for pizza. Put the two together, though, and you have a pizza-themed wedding for the history books.
Brooklyn pizza maker, Nino Coniglio, met his life-long love, Shealyn, while working in the pizza industry. They then both became members of the Brooklyn Pizza Crew, where they fell in love. At a Pizza Expo, Nino proposed to Shealyn onstage in front of a massive crowd.
Does everyone see the common theme here?
The couple then celebrated their union with the food that brought them together in the form of a PIZZA-THEMED WEDDING.
Nino and Shealyn kicked off their nuptials decked in custom pizza attire with a birthday party at Nino's pizzeria, Williamsburg Pizza..
In a beautiful wedding weekend sponsored by Hormel Pepperoni, the couple tied the knot celebrating their love for one another as well as their love for pizza.
At the reception, the guests tucked into a plethora of pizza delights in the form of decked-out buffet-style tables filled with pies. Guests even got their own personal Hormel Cup 'N Crisp goodie bags for extra toppings.
The momentous occasion took place in a beautiful venue, decorated wall-to-wall with custom pizza-inspired works of art.
Finally — because why not —the couple even had a mozzarella cheese fountain installed for guests to dunk their pepperoni cups. As far as pizza parties go, this is one for the books.
Pizza fans should also check out TheySaidIDough.com to get their hands on some commemorative pizza merch. All the proceeds will go towards the Slice Out Hunger.