Food Network Magazine's 2020 Supermarket Awards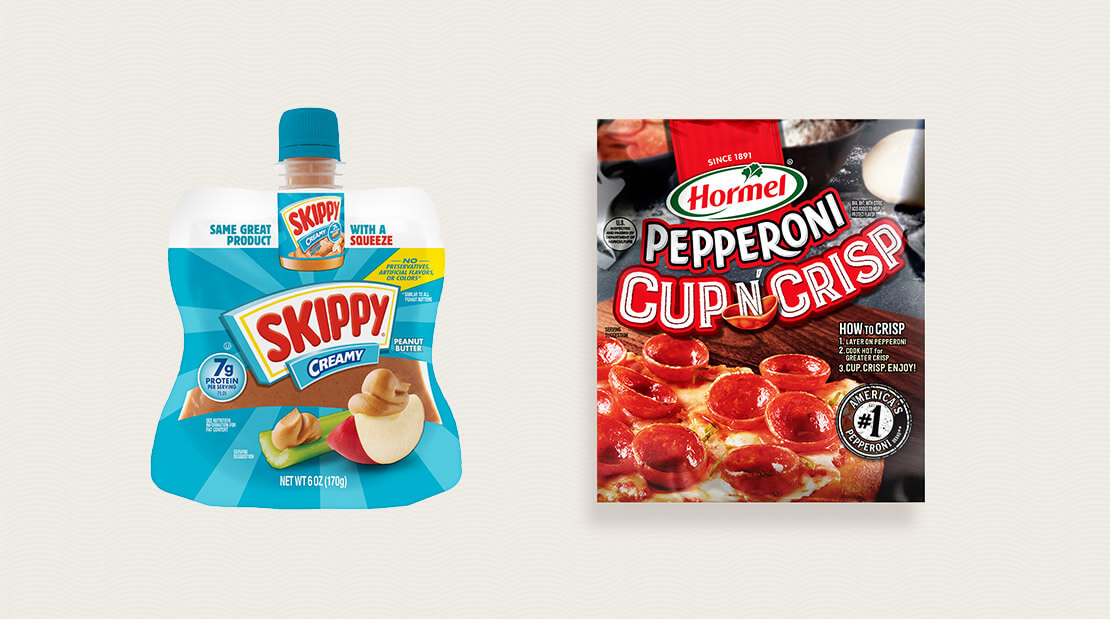 Food Network Magazine
Food Network shares the most exciting new finds at the grocery store.
Grocery shopping is an essential part of our daily lives, perhaps now more than ever before! Whether you're still heading out to your favorite supermarket chain to buy your groceries in person, or you're placing an order for all your favorite finds online via Instacart or Amazon Fresh, you've probably noticed one or two new products here and there. In their September issue, Food Network Magazine searched high and low for all the newest snacks, condiments, drinks and sweets available for purchase right now, and boy, oh boy, did they find some innovative and delicious ones. Keep reading to see what you should add the next time you head over to the "check out" line (or button.)
Smartest New Packaging for an Old Favorite
Skippy 6-Ounce Squeeze Pouch
It's way easier to add peanut butter to sandwiches, celery and more with this handy pouch.
Most Brilliant New Pizza Topping
Hormel Pepperoni Cup n' Crisp
Instagram has made curled-up "roni cups" super trendy. Now you can top homemade pies with them.