Here Are 8 Hot Dogs That Actually Taste Great—We Promise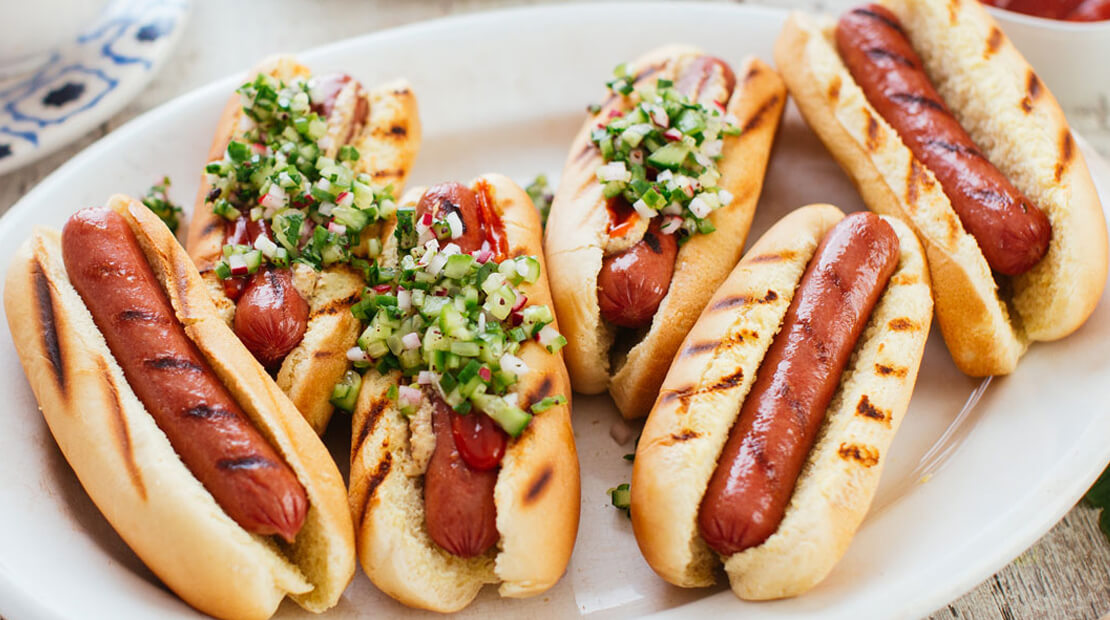 Men's Health
For better or worse, hot dogs are one of those quintessentially American foods.
Whether firing up the grill or simply boiling up the world's easiest dinner, hot dogs are bound to work their way into your diet at one point or another. And whether you take them bathed in ketchup and mustard, or go more upscale with kimchi and Japanese mayo, you are pretty much guaranteed to be biting into bonafide comfort food. Danger: Choose poorly and the nutritional pitfalls of your hot dog habit could make it much harder to hold onto your health.
While no one should claim that hot dogs are a superfood, their health quotient has improved in recent years thanks to a few companies that aren't making them with mystery meat and questionable additives. When it comes time to hunt for a healthy (or, let's face it, less unhealthy) hot dog that actually tastes good, it can be daunting to find one that fits the bill. That's why we wanted to help by grabbing our tongs and setting out to find the finest franks of them all…
Applegate, Natural Uncured Beef & Pork Stadium Hot Dog, 12oz
This winner wiener should not just be celebrated for what it contains, a protein packed mix of antibiotic-free pork and beef, but also for what it doesn't, namely questionable additives that sound like they belong more in a chemistry lab than on your grill. And at a humble 110 calories a dog, you've got room for extra toppings.