Hormel Celebrates the Pollinators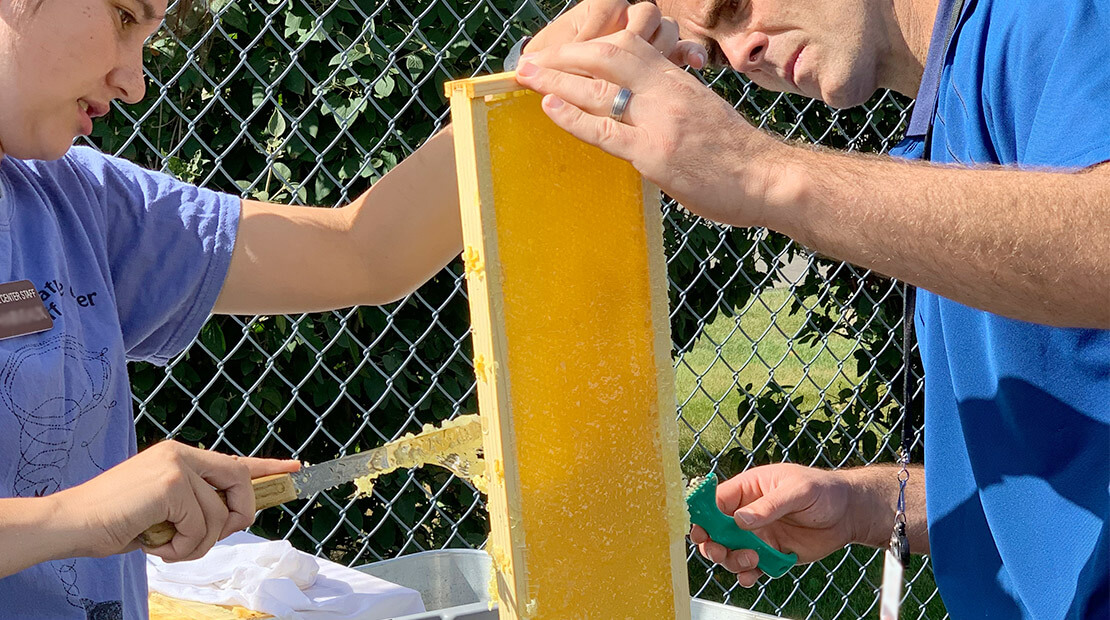 Austin Daily Herald
Next to Hormel Food, Corps., is a small chunk of land with a very important function. A small flower garden rests at one end with two crabapple, all for one purpose — raising awareness for pollinators.
"A third of all agriculture is related to pollinators," said Tom Raymond, director of Environmental Sustainability at Hormel. "It's a great thing to learn about."
On Wednesday, the company held a Pollinator Garden Party in recognition of the initiative Hormel has undertaken in an effort to support those creatures that help put our food on the table.
On hand were several groups with an interest in raising awareness of pollinators and what they do for the environment. Of those in attendance was Luke Reese, director/naturalist of the Jay C. Hormel Nature Center.
Over the years, the nature center has been a big supporter of pollinators and pollinator education. Most recently the nature center added bees and hives that help further the education of the importance of bees.
"It's really wise and really cool taking an interest in pollinators," Reese said as he addressed Hormel employees. "It's important for our efforts to come to fruition."
The pollinator garden at Hormel was initially an effort to educate its employees, but from that the whole initiative sprouted.
"It started off as an internal organization effort," said Amy Whiteaker, H-Farm community outreach chair. H-Farm is the Hormel Foods employee resource group that has lead this initiative.
"But it's now expanded to involve the community," Whiteaker said.