Hormel Continues 80 Years of Profit Sharing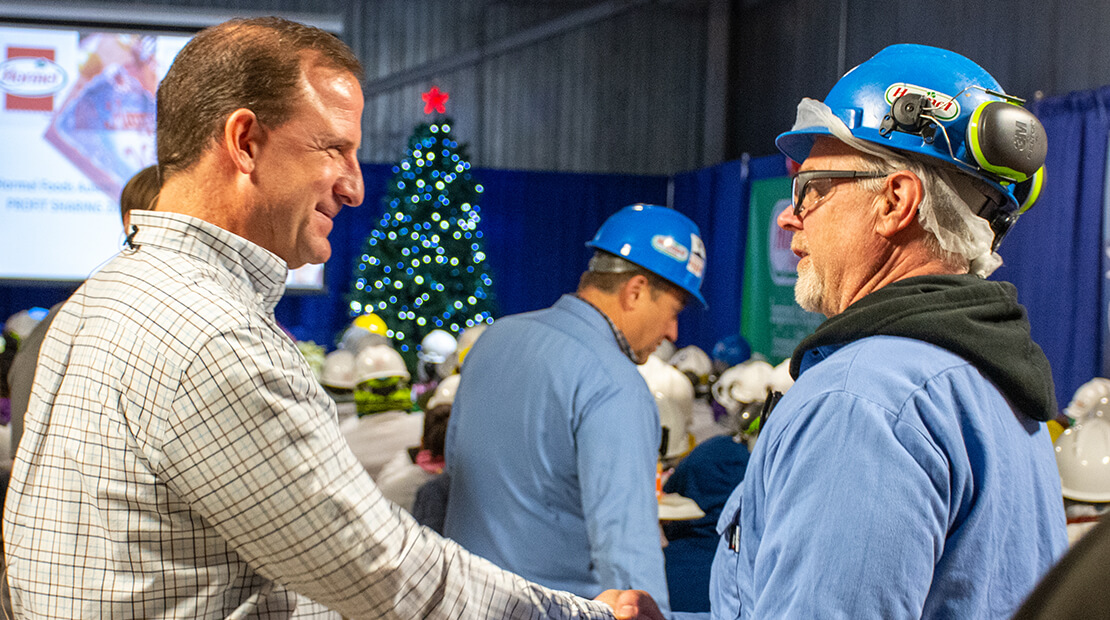 KTTC
A Thanksgiving tradition continues 80 years strong as Hormel hands out profit sharing checks to eligible workers.
The company distributed its annual profit sharing of $17.9 Million among its 20,000 employees worldwide.
There are 1,800 workers at the Austin plant alone.
Each shift starts their Thanksgiving Eve with complimentary snacks and a pep talk before the checks are distributed.
Jay C. Hormel began the program back in 1938 and it is continued by Hormel's Board of Directors.
It is a source of pride for company leaders, who say that the program is unique to their company.
Workers become eligible after a year of employment.