Hormel Foods celebrates National Hispanic Heritage Month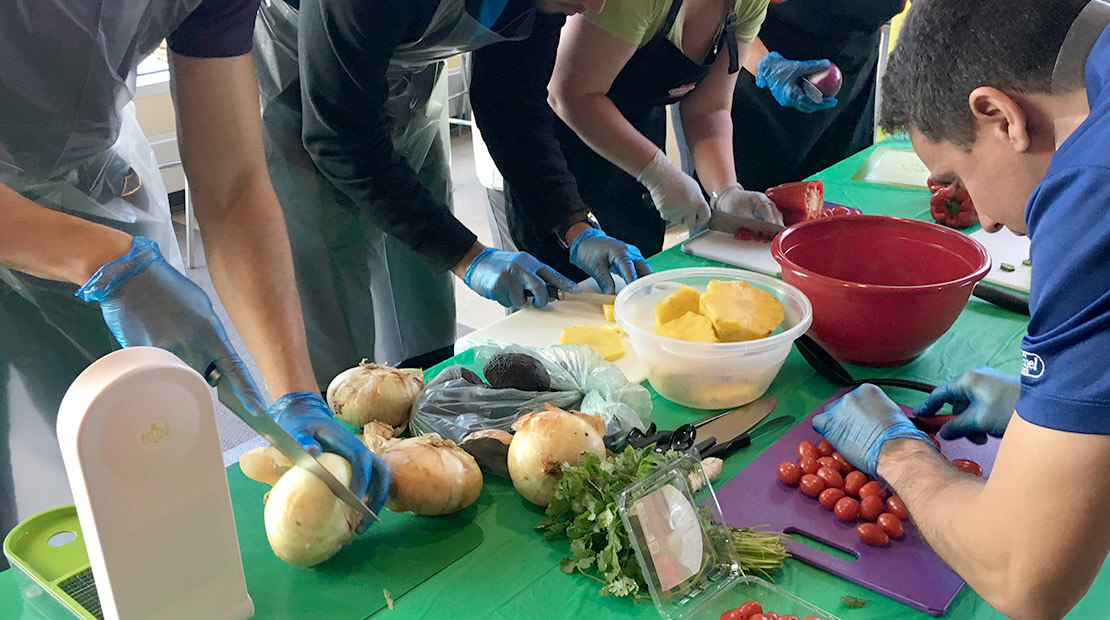 Austin, Minn.
In celebration of National Hispanic Heritage Month, Hormel Foods employee resource group Nuestra Gente hosted salsa competitions at the company's Corporate Office (Austin, Minn.) and the Los Angeles sales office in Irvine, Calif.
The observation of National Hispanic Heritage Month, which runs yearly from September 15 to October 15, started in 1968. The timing is significant because it includes the anniversary of independence for a number of Latin American countries.
"National Hispanic Heritage Month is about celebration and education," said Amy Monzon, disability compensation technician, employee benefits. "The salsa competition is the perfect forum to not only bring people together, but to bring awareness to the many contributions of the Hispanic population in America."
At the Corporate Office, 10 teams competed in the fifth annual salsa contest. Each team was given a cutting board and six basic salsa ingredients. They were allowed to bring in any preparation tools and up to three secret ingredients. Participants had 30 minutes to prepare the best overall salsa and/or the most unique salsa and the awards were decided by popular vote.
"It is experiences like this salsa contest that help us build bridges and allow us to enjoy the wonderful things that the Hispanic culture has to offer," said Luis Marconi, group vice president, Grocery Products, at the beginning of the contest. "This event is truly inspirational – people sharing cultures and sharing values, all while having lots of fun!"
"Culture and cuisine go hand-in-hand," Monzon said. "Serving these meals is a simple yet tangible way to learn about these different cultures."
More information about the employee resource groups at Hormel Foods can be found here: https://www.hormelfoods.com/about/diversity-and-inclusion/