Hormel Foods Highlights Balanced Portfolio and Reaffirms Guidance at Barclays Global Consumer Staples Conference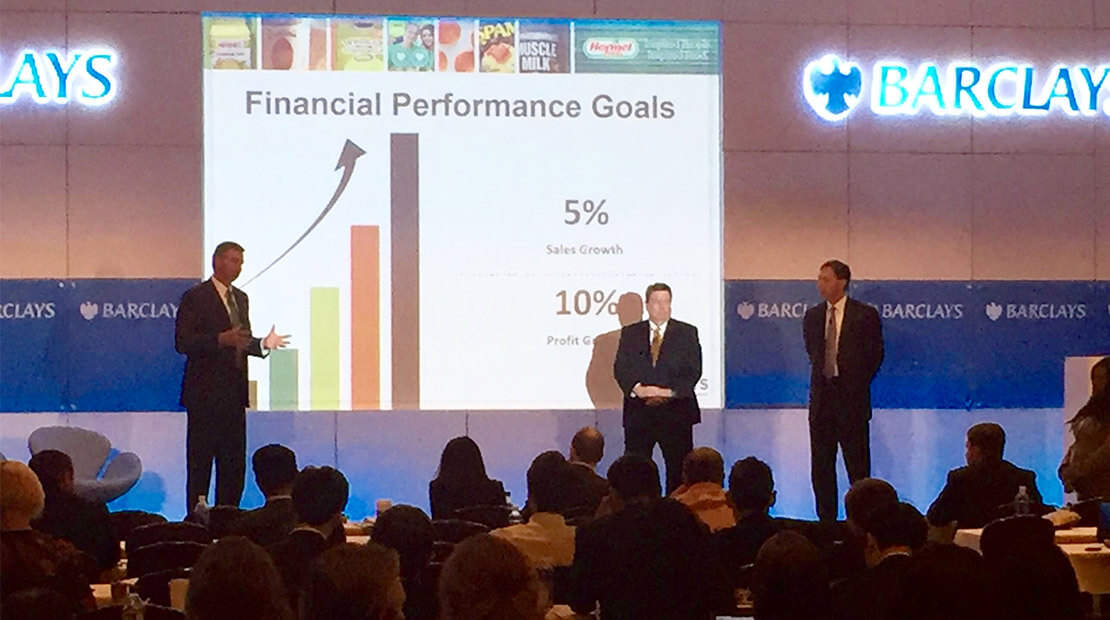 Austin, Minn.
During the Barclays Global Consumer Staples Conference in Boston, Mass., Jeffrey M. Ettinger, chairman of the board and chief executive officer at Hormel Foods Corporation (NYSE: HRL), James P. Snee, president and chief operating officer, and James N. Sheehan, vice president and chief accounting officer, offered insights on the company's strategies for driving growth, including innovation, leveraging the strength of its balanced portfolio and the success of its recent acquisitions.
Ettinger stated his confidence in the company's ability to meet its growth goals of 5 percent top-line and 10 percent bottom-line in the years to come.
During the presentation, Snee reaffirmed the fiscal year 2016 EPS guidance range of $1.60 to $1.64.
Sheehan reviewed third quarter results and reiterated confidence in the company's long-term strategy of investing in innovation and disciplined acquisitions.