Hormel Foods partners with Riverland Community College to launch Maintenance Trainee Program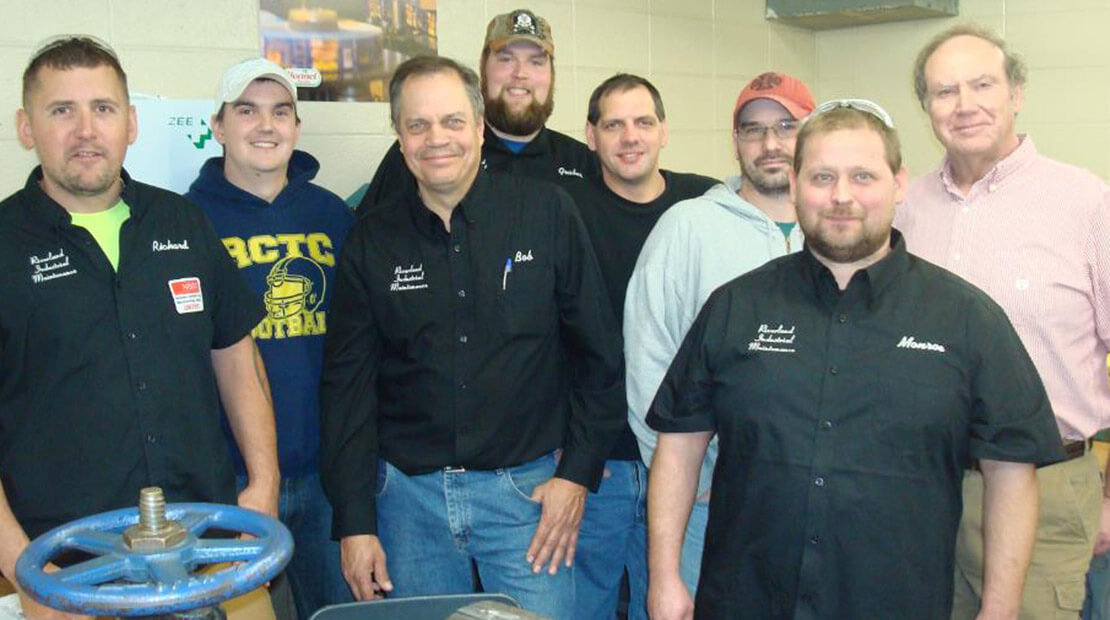 Austin, Minn.
The Hormel Foods Austin (Minn.) Plant and Riverland Community College have partnered in their efforts with a new Hormel Foods Maintenance Trainee Program.
With the lack of qualified candidates in the applicant pool over the last several years, Hormel Foods realized it was time to try something different. The company developed a new program where they offered an opportunity for their current production employees who showed initiative, mechanical aptitude and the desire to try a career in the maintenance field.
The company had over 25 employees show interest in the program; five of whom were selected — two for the mechanical program and three for the electrical program. With this new trainee program, the company pays the employees for their time in class as well as their time doing on the job training (OJT).
"The goal of the program is that by the time the trainees finish their two years of schooling at Riverland Community College, they will also have finished learning a variety of on the job skills and will be ready to perform in a qualified mechanical or electrical position at the plant," said Judy Callahan, human resources manager, Austin Plant. "This is an excellent program where Hormel Foods is able to grow its own talent."
In addition, Hormel Foods and Riverland Community College also partnered together to apply for funding from The Minnesota PIPELINE Project Dual Training Program. The Minnesota PIPELINE (Private Investment, Public Education, Labor and INdustry Experience) Project is an innovative approach to address current and future workforce needs. It serves as a catalyst for developing industry-based, employer-driven, dual-training programs throughout the state.
By leveraging Minnesota's success with registered apprenticeship and focusing on the targeted industries, the PIPELINE Project is assisting employers to change the question from "How do we get workers with the skills we need?" to "How do we give workers the skills we need?" Dual training, like apprenticeship, is an earn-as-you-learn approach where the employer invests in its employee by building a training infrastructure, developing career pathways and investing in the employee's education.
Hormel Foods employees participating in the program have shared their input on their experience.
"The maintenance trainee program has benefited me tremendously because I'm able to pursue a career that I'm passionate about while still having time for my family," said Mike Graber, current maintenance trainee.
Monroe Warren, another maintenance trainee shared, "Working for Hormel Foods is a great opportunity, but being able to grow talent in a job I love is one of the best things that has happened to me. I am able to work side by side with people with so much knowledge who are teaching me so much. If not for this program, I could have never been able to do such great things. I want to say thank you to all the great people who helped me to be able to do this with my life."