How Hormel's CFO Broke the Supply Chain Logjam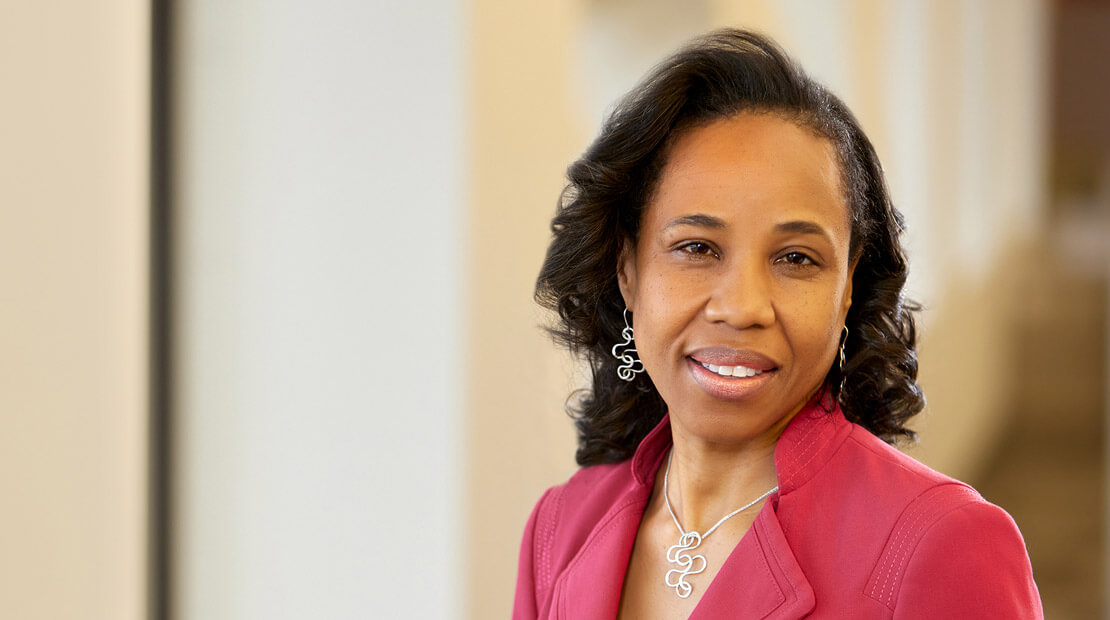 Fortune
When Jacinth Smiley, EVP and CFO at Hormel Foods, was a high school student in Jamaica, she was drawn to numbers.
"I had an accounting teacher, and she was just amazing," Smiley told me. "When I came to the U.S. in 1987, I was already set on going to a university and studying accounting."
Smiley would go on to become a CPA and have a more than 25-year career as a global senior finance executive. She spent 20 years with General Electric (GE) and was VP and chief accounting officer for LyondellBasell, prior to joining Hormel in April 2021 as group vice president of corporate strategy.
Smiley officially began as finance chief in January, succeeding Jim Sheehan, who retired from Hormel at the end of 2021. She's the company's second female CFO. Jody Feragen, the first, retired in 2016.
Hormel, headquartered in Austin, Minn., is a major processor and distributor of meat and other food products, with its goods sold in more than 80 countries. The company released its first quarter of fiscal 2022 earnings report on Tuesday. During the first quarter, Hormel delivered record sales of $3 billion, a 24% increase. Organic sales increased 13% for the quarter. Gross profit increased $89 million compared to last year, a 20% increase.
The growth was driven by strength in refrigerated foods, Jennie-O Turkey Store, and the addition of the Planters snack nuts business, Smiley said in Tuesday's earnings call. (In June, Hormel acquired the Planters snacking portfolio from the Kraft Heinz Company.)
I recently talked with Smiley, who also oversees IT, about her first task as CFO, navigating supply chain issues, and mentoring.
The following interview has been condensed and lightly edited for clarity.
What was at the top of your agenda when you became CFO?
What I do for most roles I step into is first, talk to the team about my leadership style, which is one of being very inclusive and empowering. And really, truly ensuring that I cultivate an environment where everybody feels valued and inspired to be at their best. Secondly, I assess the talent because I think that's so critical to just figuring out, do we have the right folks in the right seat to be able to partner with the business? And, are we aligned appropriately to drive the strategic priorities for the company? Third, establishing our vision. What do we want to be as a team?
How has the company handled supply chain challenges?
From a long-term perspective, it has accelerated some things that we needed to do around automation. But regarding immediate challenges that we've faced, from a logistics standpoint, we've been flexible with how we actually secure trucks to transport goods. We've also literally said to our customers, can you pick up your product? We do have customers with the ability to pick up their goods, but they weren't. We were the ones delivering the goods to them.
In terms of finance being a business partner, one of the things we have been doing is really arming the supply chain leader with data that helps him with decision-making, such as, what's the most profitable product that we should make? Demand is strong, but we now need to prioritize what we run. We've had to accelerate how we look at data and use that intelligence.
The other piece, too, is around being innovative on how we get labor from place to place. We've actually gone to towns and bused people from where they are living to the plant.
You mentioned the importance of data. Are you investing in technology for the finance function?
Yes, absolutely. As generations change and technology continues to evolve, people want to do work that adds value. We actually have a team of about 24 data engineers and data scientists. And part of the priorities that I have for the team is really spending more time simplifying our processes. But, also finding opportunities for us to leverage technology such as RPA, machine learning, and A.I. in order to automate as much as possible to reduce some of the manual work.
Do you currently have finance professionals who are able to now focus more on being business partners than manual work?
We do. And actually part of the organization structure that I'm getting ready to announce soon bifurcates the roles and responsibilities. So, the accounting function will be separated out and report into the Controllership function to allow the business finance leaders to fully partner with the business unit and supply chain leaders. They will be focused on driving growth, arming the business with data and analytics to make strategic decisions and grow the top line and bottom line. Shared services type areas like AR, AP, payroll are ripe for automation and simplification and that will be a focus also help to facilitate the shift.
You have a more than 25-year career as a senior executive, including two decades at GE in senior finance roles. At the beginning of your career, how did you navigate the financial industry that traditionally hasn't had many women in senior management roles?
I was fortunate enough to have really good mentors and more importantly, sponsors who advocated for me in different roles at GE. I can tell you, I never, in my 20 years at GE, truly interviewed for one job. I moved an average of every 18 to 20 months. It always resulted from someone thinking of me for roles that were available and asking me if I had interest.
An example of taking on a new role was leaving Albany, N.Y., where I was the CFO for licensing. I was asked to take on the integration of a business that they just bought in oil and gas in Houston. I had never done integration. Now, I had to integrate this business, and the people, including implementing SAP. So, I was also the leader from an IT perspective in getting this new system in place.
It goes back to leaders who say, 'I think that you're capable of doing this. I'm willing to make the bet and put you in this role because I think you can be successful.' And I think that speaks to a very strong leader. A GE executive came to the U.K. when I was working there in the early 2000s, and said to me, 'I've heard great things about you. I want to help manage your career.' He became my sponsor through my entire 20 years there, and he is a white man. He was even a reference for me for my job at Hormel.
It's our role as leaders to make it easy for talent to understand what's possible in their career path.
Any advice for women on the road to the C-suite?
Be flexible and open to new opportunities, even if it seems like a stretch. As women, we sometimes think we need to be able to check off all the boxes. But our male counterparts, they're the complete opposite. They might not know how to do nine of the 10 job requirements, but they'll still take the job.
Another piece of advice—seek feedback.
What's your go-to Hormel product?
About Hormel Foods – Inspired People. Inspired Food.™
Hormel Foods Corporation, based in Austin, Minn., is a global branded food company with over $11 billion in annual revenues across 75 countries worldwide. Its brands include Planters®, SKIPPY®, SPAM®, Hormel® Natural Choice®, Applegate®, Justin's®, Columbus®, Wholly®, Hormel® Black Label® and more than 30 other beloved brands. The company is a member of the S&P 500 Index and the S&P 500 Dividend Aristocrats, was named on the "Global 2000 World's Best Employers" list by Forbes magazine for three years, is one of Fortune magazine's most admired companies, has appeared on Corporate Responsibility Magazine's "The 100 Best Corporate Citizens" list for the 12 years, and has received numerous other awards and accolades for its corporate responsibility and community service efforts. The company lives by its purpose statement — Inspired People. Inspired Food.™ — to bring some of the world's most trusted and iconic brands to tables across the globe. For more information, visit www.hormelfoods.com and https://csr.hormelfoods.com/.