Los Altos Vet Featured in Hormel Film Festival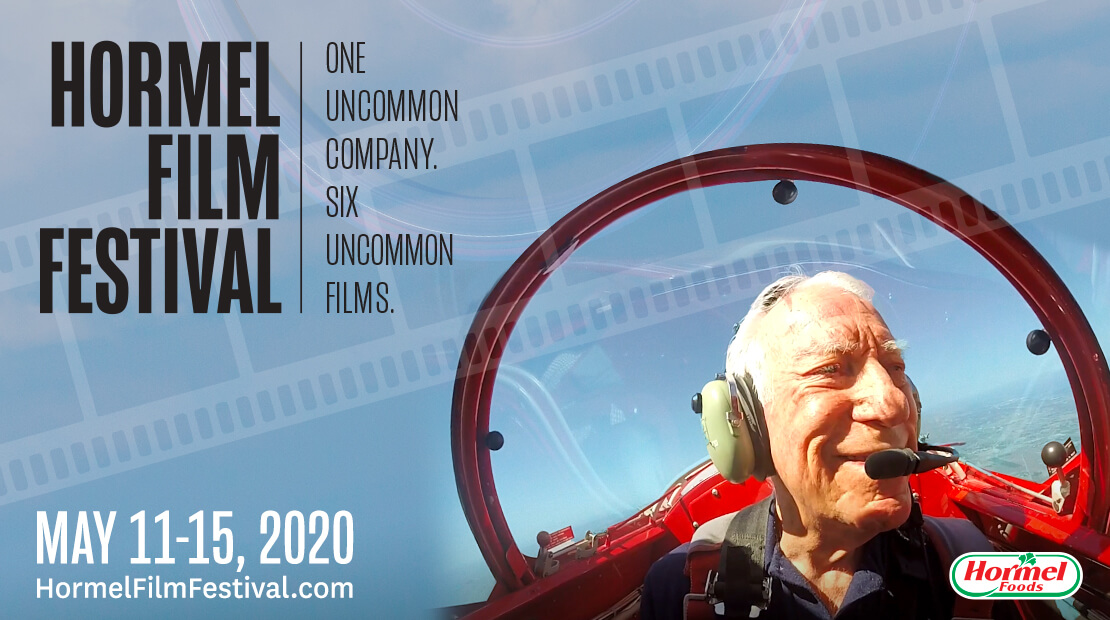 Los Altos Town Crier
World War II veteran pilot Chuck Baker of Los Altos is the subject of a short film that premiered last week as part of the Hormel Foods Film Festival, an online event featuring six profiles.
Baker, 101, whose adventures have been featured on occasion in the Town Crier, stars in the film "Chuck Baker's Table of Honor." He is interviewed with four other veterans – all serving in different branches of the military – who had been gathering every week at a local restaurant to share stories.
Baker remains active, even skydiving at age 100. He flew missions for the U.S. Army Air Corps in his B-17 "Flying Fortress" during the war.
"Our missions were eight, nine hours long," Baker recalled in the film. "It was 40 degrees below zero at 25,000 feet."
He recalled a particularly horrific 1943 mission over Schweinfurt, Germany. Of the 291 B-17s on the mission, 60 were shot down.
"That's 600 young men," he said. "But tomorrow, the sun shines and we fly, and the day after that, and the day after that."
The film came about when one of Baker's breakfast friends, Coast Guard veteran Mike Crisp of Portola Valley, contacted Hormel about the special group.
"I knew we had a good story," he said. "What I was surprised about was how quickly Hormel responded."
The other films in the festival spotlight people who have overcome struggles with autism, survived genocide and civil war in their native countries and started a campaign to address poverty. All were made by award-winning filmmakers and documentarians Scott Balcerek and David Munro, and produced by Emmy winner Garrett Law.
Hormel, a food company, isn't normally in the film business, but festival organizers said they wanted to present "powerful and hope-filled" stories.
"Given the current challenging times we're facing, we want to share these inspiring stories of some really amazing people and their mission to make the world a better place," said Wendy Watkins, vice president of corporate communications at Hormel.