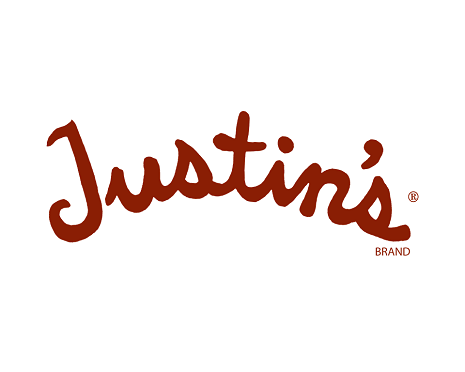 Justin's makes naturally delicious, high-quality nut butters, nut butter snacks and organic peanut butter cups that deliver great taste, unique texture and convenient nutrition. Established in 2004 in the home kitchen of health enthusiast Justin Gold, Justin's supports an on-the-go lifestyle and was the first nut butter brand to market nut butters in single-serve squeeze packs. Justin's® peanut butter cups are USDA-certified organic and are made with Rainforest Alliance Certified™ cocoa. The nut butters are finely crafted with Justin's one-of-a-kind grinding process to create an exceptional texture and flavor experience. All seven varieties offer 4-8 grams of protein and are perfect for snacking anytime of the day.
Justin's® snack packs are perfect for dipping, scooping and devouring, and are available in four delicious nut butter and pretzel combinations, as well as two peanut butter and banana chip combinations. The brand is not only dedicated to providing delicious products, but also is invested in protecting a fundamental component of the brand and the overall food system: pollinators. Justin's corporate social responsibility campaign supports organizations directly linked to preserving pollinators and spreading awareness of the need to do so.
Cooking in the Great Outdoors
Everything you need to know to cook like a pro while you're roughing it
Check It Out
Inside Scoop
Take a look at what's inside some of our favorite Justin's® nut butters
See What's Inside!