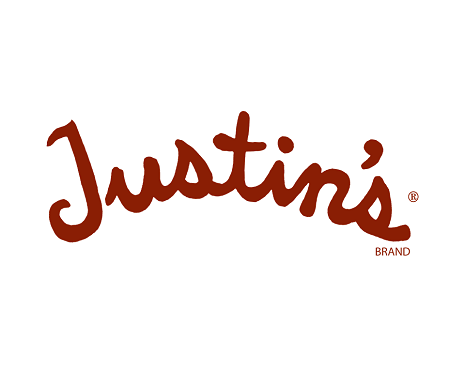 Justin's makes naturally delicious, high-quality nut butter with a one-of-a-kind grind that gives a truly unique taste and texture. Justin's was founded in Justin Gold's home kitchen in Boulder, Colorado, as he needed an on-the-go natural energy source to fuel his active lifestyle. Today, Justin's crafts a multitude of nut butters, nut butter cups, and nut butter snacks. All Justin's® nut butter varieties, including almond, peanut, and other specialty nuts, offer 4-8 grams of protein per serving and the nut butter cups are USDA-certified organic and use Rainforest Alliance Certified™ cocoa.
Justin's is known for its innovative products, such as bringing the first nut butter filled squeeze pack to market, as well as a focus on quality, sustainability, and corporate responsibility. Justin's is highly invested in corporate social responsibility, which includes supporting organizations that help preserve pollinators and more.
While the Justin's® brand has evolved over the years, the passion, craft, and care remain. From naturally delicious nut butter to organic nut butter cups and snacks, you can find their products at a store near you by visiting Justins.com.
Impact
When Less Is More
On a journey toward providing safe and sustainable packaging solutions
Explore Story