Unusual Canned Foods You Need To Try At Least Once In Your Life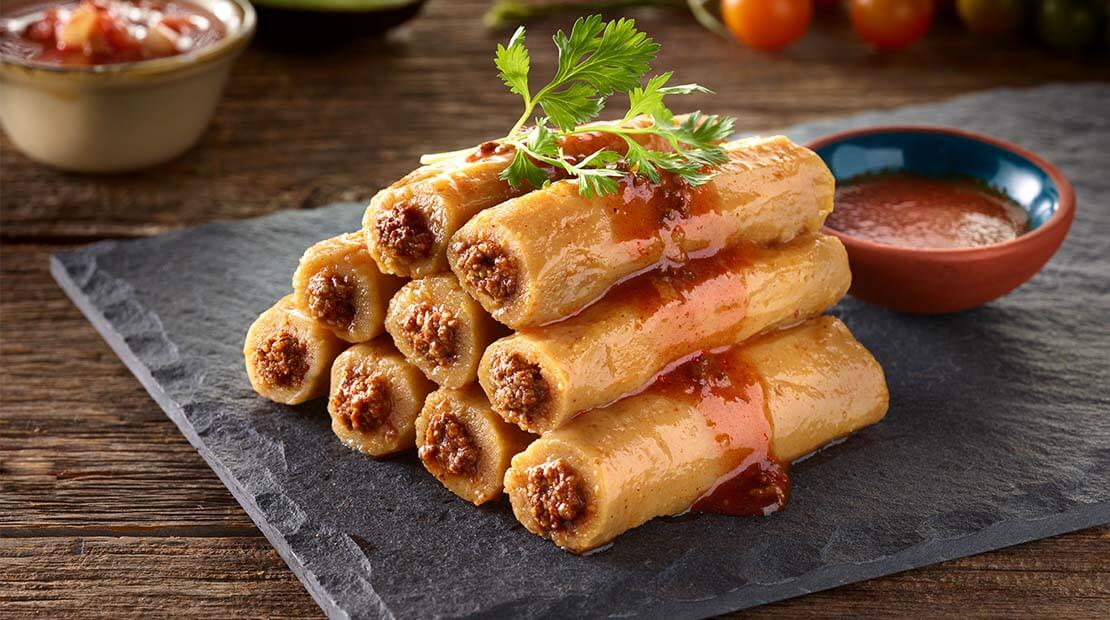 Mashed
Ever since the French inventor Nicholas Appert figured out a reliable way to can food in the early 1800s, humanity has looked at these humble vessels and asked, "What can we shove in there?" From SPAM® to Campbell's soup to Chef Boyardee ravioli, there's almost no limit to the variety of comestibles we've sealed in cans over the years. Canned food, with its convenient format and zero need for refrigeration, is incredibly useful to have around. We bet just about every person reading this article has a couple of canned items sitting in their pantry right now.
Home-cooked tamales are undoubtedly a labor of love. In many families with Mexican heritage, Christmas means gathering everyone together for a tamalada, a traditional communal tamale-making party. Dividing the work between a crowd helps the labor-intensive process of making homemade tamales – which usually involves slow-cooking meat, making masa, wrapping the tamales in corn husks, and steaming them — go a little bit more quickly.
But what if you don't want to host your entire family for a tamalada? What if you don't even want to leave your house and go to the nearest Mexican restaurant to get your tamale fix? That's where canned tamales come into the picture. While we certainly can't claim that they hold a candle to homemade, they're pretty tasty in their own way. The tamales come packed vertically in a can, wrapped individually in waxed paper, and smothered in chili sauce. You simply dump the can into a pan, unwrap the tamales, heat them up, and they're ready to eat.
If you feel like putting in slightly more effort, Hormel suggests throwing another canned food into the mix to make a simple casserole. All you need to do is pour canned chili into a baking dish, nestle in the unwrapped tamales, top with cheese (and chopped onions if you're feeling ambitious), and bake. It might not be something you'd show off for company, but it's satisfying comfort food nonetheless.