Why Is Packing A Healthy Lunch For Work So Hard?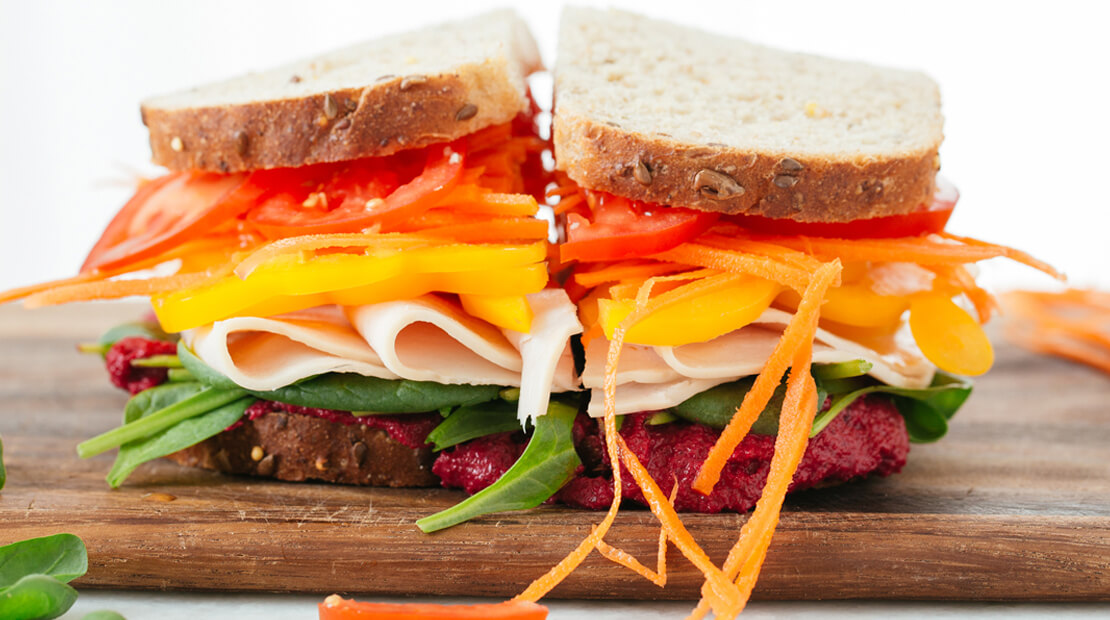 Mind Body Green
We asked the pros to solve all your problems
This January, we at mbg are all about cleaning up your diet, just a little bit. Instead of restricting your food to a narrow window, we're encouraging you to eat more—more plants, more fiber, more protein. We're encouraging you to sharpen your knives and dust off your pots and cook at home. We want you to reconnect with just how good healthy food makes you feel—and how fun it can be to eat. Join us for the next few weeks as we solve every problem that's getting in the way of you cooking and eating in a way that's truly nourishing for your body and your soul. You'll find recipes, tips, and tricks; advice from the world's best doctors; and more (check out the easy-to-follow rules of the plan here). So, what are you waiting for? Pull up a chair—we're so happy to have you at the table.
We all have the best intentions when it comes to work lunches, yet somehow, we find ourselves waiting in line for an expensive salad or ordering less-than-healthy takeout straight to our desks. What is it about packing a work lunch that's so damn hard? To get to the bottom of things, we reached out to some of the country's top doctors and registered dietitians. Here are their tips for making prepacked lunches easy, helping you feel better and save tons of money …
Prioritize yourself.
Realize that it's not that hard. It just requires you to prioritize yourself, which includes what you eat. An easy option is vegetable crudités like radish, carrots, zucchini, broccoli, and cucumber with half an avocado and organic turkey slices (I like Applegate Farms) or heating up leftovers from the previous night's dinner in a rice cooker the next day.
—Dana James, M.S., CNS, CDN, mbg Collective member and author of The Archetype Diet
Do double duty at dinnertime.
A game-changer for my clients has been to pack their lunch for the next day while they make dinner. It doesn't have to be exactly the same meal either. For example, cooked veggies and a protein can be used in a stir-fry at dinner and then over a salad for lunch the next day.
—Jessica Cording, R.D. and founder of Jessica Cording Nutrition
Keep these two ingredients on hand.
We cook a batch of quinoa and hard-boil a dozen eggs once a week and use it as a base for a week's worth of lunches. Having these sources of fiber and protein make it so much easier to get through the week. If you have a freezer and microwave at work, stock tons of frozen vegetables and you can add them to your quinoa and egg base for a complete meal.
—Danielle Capalino, R.D., author of Healthy Gut, Flat Stomach Drinks
Pick a healthy tortilla and make a wrap.
While most wraps are full of undesirable ingredients and nutritionals, La Tortilla Factory's Low-Carb tortillas have healthy fiber and excellent ingredients. Fill your tortilla with some turkey slices for protein; nonstarchy vegetables like cauliflower rice and lettuce for fiber; a few slices of avocado for healthy fat; and some mustard or hot sauce for flavor—and you have yourself a delicious, healthy, and easy lunch to get you through the workday.
—Allison Aaron, R.D., founder of Nutrition Curator